#WomenInArb on International Women's Day 2022
Women in Arboriculture: Webinar Spotlights
To celebrate International Women's Day 2022 we're proud to share a few of the many amazing women who have shared their knowledge and passion with us over the past 2 years.
We're also sharing lots of resources below to help you get involved this year from learning resources to selfie cards.
Naomi Zurcher
In Consideration of the Tree
Cecylia Malik
Polish Mothers on Tree Stumps
Jill Butler
Wisdom of the Ancients
Vikki Bengston
Veteranisation – using tools instead of time
Join Women in Arboriculture
International Women's Day Resources and Activities
Resources
LinkedIn IWD Learning Resources
#BreakTheBias Selfie Cards
#BreakTheBias: Why Business & Science Need More Female Power
More Women in Arboriculture Resources
For International Women's Day 2022 we're encouraging you to share your #WomenInArb pictures and stories this Tuesday 8th March.
Share your #WomeninArb #WomeninTrees story on Social Media!
Watch and Share our International Women's Day Video Playlist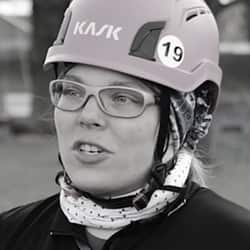 Boel Hammarstrand
(Climbing Arborist)
"Climbing a tree has nothing to do with your gender; it's purely to do with your skills, your knowledge and your passion.
"If you just put your mind to it, regardless if you're a man or a woman, anybody can do anything. You just have to believe in yourself and work together with each other in the industry"
---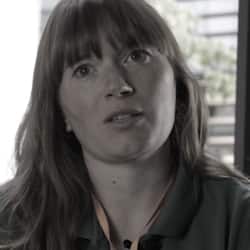 Becki Gawthorpe
(Biosecurity Outreach Officer)
"I've gone from climbing, to surveying, to consultancy and I'm now working for the Forestry Commission in their Tree Health Team which is something I never imagined that I could do with the qualifications I achieved in arboriculture."
---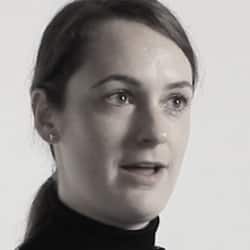 Michelle Ryan
(Senior Arboriculture & Landscape Specialist)
Michelle Ryan, AA chair, talks about women in arboriculture and the Women In Arboriculture working group in the lead up to International Women's Day 2020.
"If women that are wanting to come into the industry see themselves or see people like them, then they'll be more inclined to join…There's variety, you don't have to be a tree climber, but if you want to, do it!"
---
We Need Your Help
Whatever your role in arboriculture is; if you'd like to get involved and be featured in a short video interview or share a career blog post about your role please get in touch and email stephen@trees.org.uk or contact wia@trees.org.uk