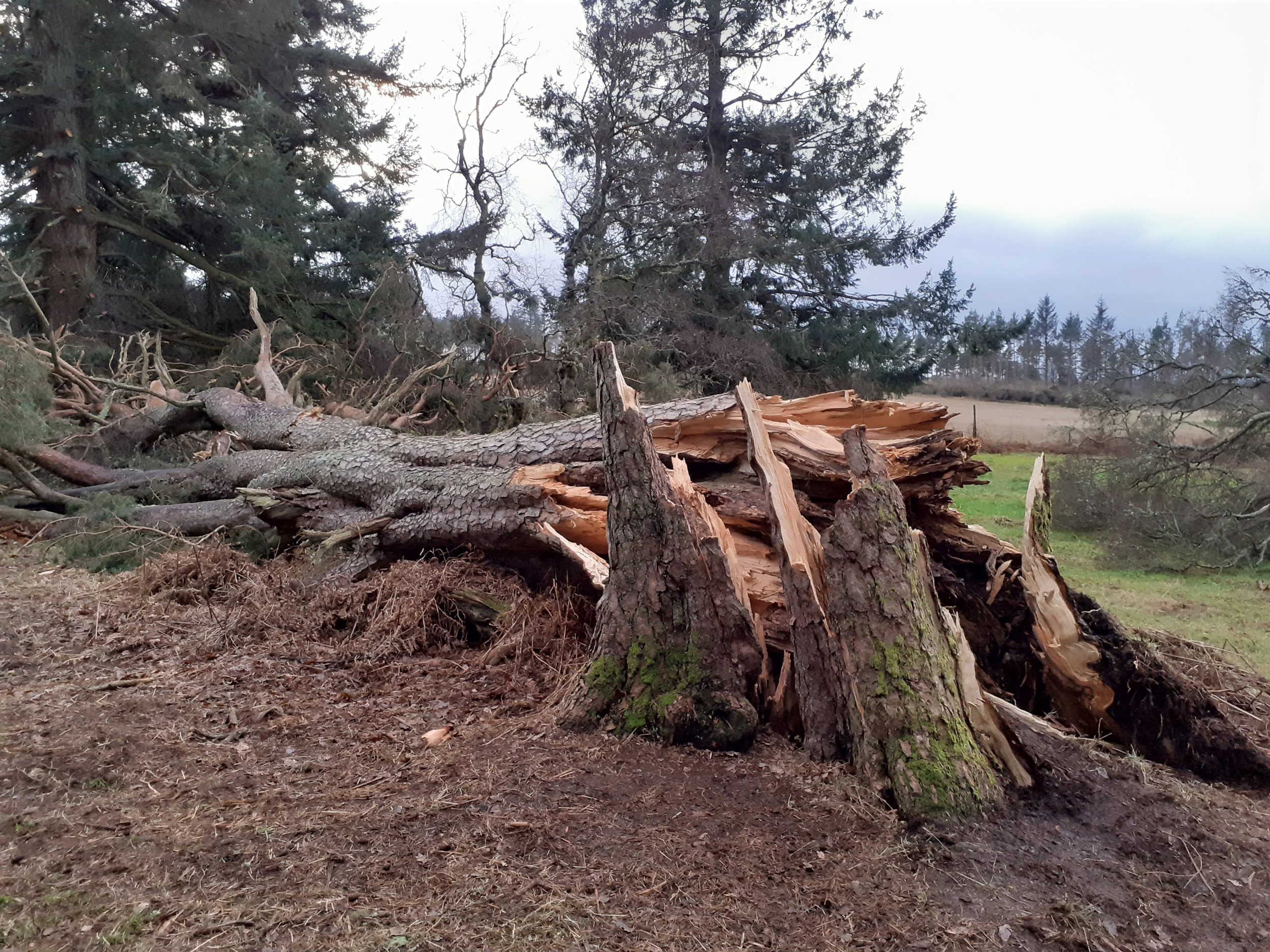 The Association is reminding arborists, landowners and their advisors that many of the fallen trees and branches resulting from the recent storms can simply be left where they lie, as they will encourage biodiversity. Of course, fallen trees that are causing inconvenience by blocking roads, paths and some formal areas will need to be cleared – much of this emergency work has already been completed - and checks on remaining trees in high occupancy areas should be carried out following a logical priority.
However, the rest of the fallen trees, away from public thoroughfares and safe from further collapse, will make fantastic homes for all sorts of biodiversity, and the space in the canopy they have vacated will allow germination of plants that have been just waiting for this moment to arise. Fungi too, are all ready to explore new food sources and, in the process, offer new habitats for invertebrates and other insects, creating opportunities for entire new ecosystems to evolve and develop.
Don't let our obsession with tidiness extend beyond the absolutely necessary – let nature do the rest!
This past weekend, Arboricultural Association CEO John Parker Acknowledged the efforts of Arborists after recent storms:
"This weekend many skilled, hardworking arborists will be out in sometimes dangerous conditions to help clear up the damage left by Storm Eunice. The Arboricultural Association would like to acknowledge the efforts of these professionals who help keep the country safe and moving.
"We would also urge members of the public to avoid fallen trees and remember that arboriculture is a skilled job, and it is always safest to engage a suitably qualified and experienced professional rather than trying to tackle the problem yourself."
More tree help and advice:
Find a tree care professional: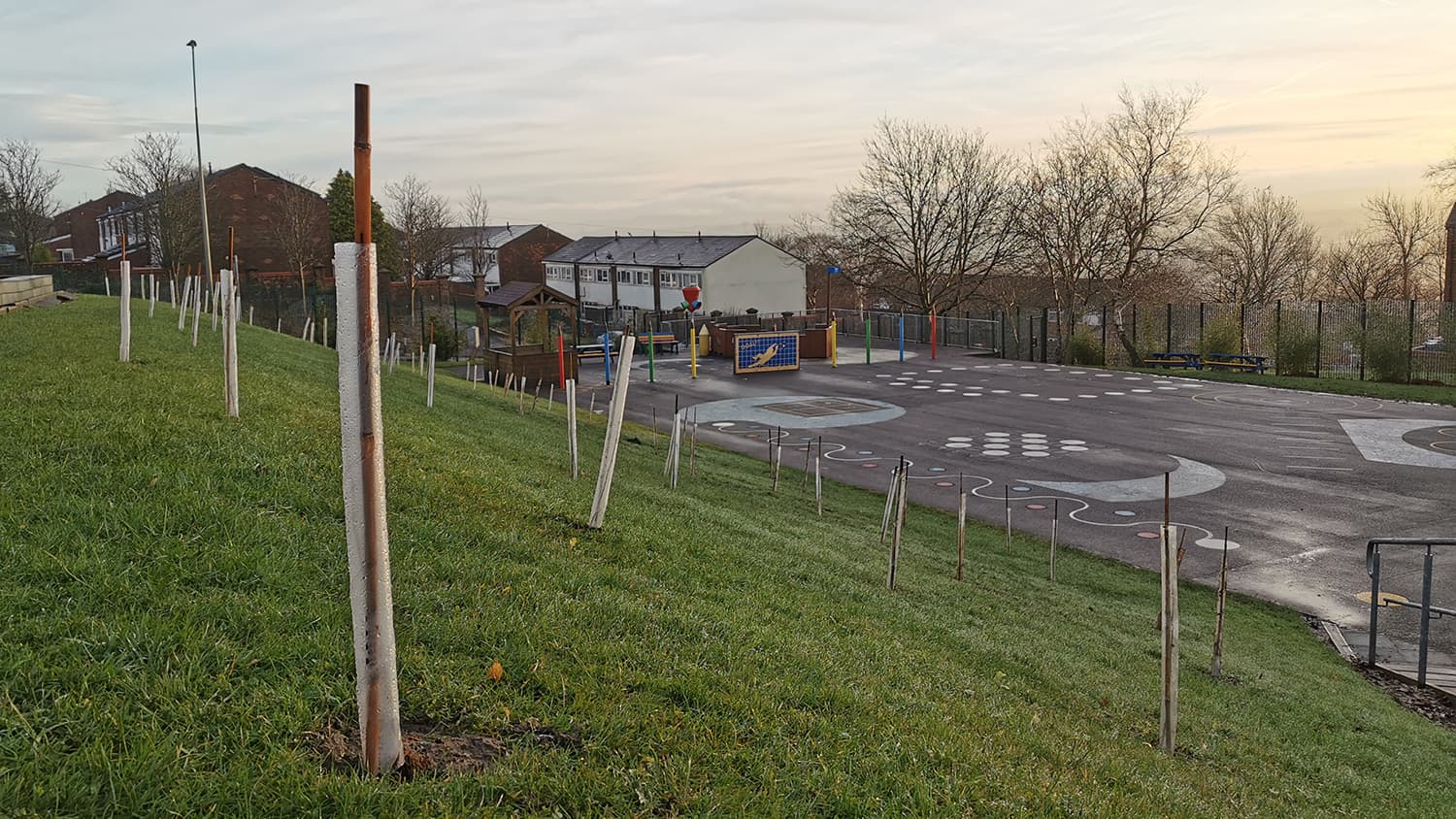 Over £9 million to support greening projects in significant step forward for Government's tree planting strategy
Almost 680,000 trees will be planted in towns, cities and rural areas to increase access to nature and boost health and wellbeing
Funding bolsters commitments to treble tree planting rates by the end of this Parliament
Hundreds of thousands of trees are set to be planted in communities across England as applications for the Local Authority Treescapes Fund and the Urban Tree Challenge Fund reopen today (Wednesday 2 March).
Over £9 million will be allocated to successful applicants across both funds, which will support tree planting efforts and improve the environment for future generations as we build back greener from the pandemic. Both funds form part of the Government's wider drive to treble tree planting rates across England by the end of this Parliament and plant 30,000 hectares of trees across the UK per year by 2025.
Now in its second round, successful applicants to the Local Authority Treescapes Fund will be allocated a share of £5.4 million for the planting of up to 650,000 trees in 2022/23. Projects will support local authorities to establish trees in different ways, from natural regeneration (where trees are left to naturally develop) to traditional planting.
Community engagement is encouraged, and local authorities can bring together local residents, schools and environmental groups to restore trees in areas outside woodlands. These include riverbanks, parks, beside roads and footpaths, and within vacant community spaces – areas where treescapes are often highly degraded due to neglect or disease.
Trees make our towns and cities healthier and more pleasant places to be, helping to moderate temperatures, reduce pollution, decrease flood risk and improve people's quality of life. If successful, applicants to the fourth round of the Urban Tree Challenge Fund will be awarded a share of more than £3.8 million – enough to fund the planting of over 28,000 large trees in both urban areas, and where rural and urban areas meet. This funding aims to grow the number of trees in and around deprived urban areas to bring people from all socio-economic backgrounds closer to nature.
There are several key differences between the Local Authority Treescapes Fund and the Urban Tree Challenge Fund. These include:
The Urban Tree Challenge Fund specifically funds projects planting new, large 'standard' trees, whilst Local Authority Treescapes Fund projects can plant trees of any size - although 'standard' trees in urban areas can only be planted where they are replacing trees that have been lost, for example due to disease.
Whilst both funds support tree planting in urban areas, the Local Authority Treescapes Fund also supports the planting of trees outside of woodlands in rural areas.
All projects supported through the Local Authority Treescapes Fund must be led by a local authority, whereas the Urban Tree Challenge Fund is also open to projects led by charities, community groups and other organisations.
A blog outlining these differences and offering guidance on how to apply for both funds has been published by the Forestry Commission. In addition, the Tree Council, in partnership with the Department for Environment, Food and Rural Affairs and the Forestry Commission, is holding a Q&A session offering guidance for local authorities on both funds.
Forestry Minister Lord Goldsmith said:
"Everyone across the country deserves to benefit from the cleaner air and natural beauty that trees offer. This funding will support inspiring projects in England to level up people's access to nature, support our wider ambitions to treble tree planting rates by the end of this Parliament and achieve net zero by 2050."
Forestry Commission Chair Sir William Worsley said:
"Together, these funds will help to promote resilient tree growth in England for generations to come, whilst simultaneously addressing the twin challenges of climate change and biodiversity loss.
"Research shows that trees planted on streets in urban areas help to decrease antidepressant costs related to mental health issues by £16 million. We are therefore committed to expanding and protecting our nation's treescapes through schemes like these for the health, social and economic benefits they bring."
The benefits of being close to nature are well-documented and have been emphasised over the course of the pandemic. Evidence from Natural England shows that almost half the population say that they are enjoying more time outside than before the pandemic. It also found that approximately a third of those on the lowest incomes visited a natural space in a typical week during the pandemic, compared with almost 60% amongst those on high incomes.
Applications for both funds are now open until 31 May 2022.
For more information and to apply, go to: www.gov.uk/guidance/local-authority-treescapes-fund and www.gov.uk/guidance/urban-tree-challenge-fund
Women in Arboriculture: Webinar Spotlights
To celebrate International Women's Day 2022 we're proud to share a few of the many amazing women who have shared their knowledge and passion with us over the past 2 years.
We're also sharing lots of resources below to help you get involved this year from learning resources to selfie cards.
Naomi Zurcher
In Consideration of the Tree
Cecylia Malik
Polish Mothers on Tree Stumps
Jill Butler
Wisdom of the Ancients
Vikki Bengston
Veteranisation – using tools instead of time
Join Women in Arboriculture
International Women's Day Resources and Activities
Resources
LinkedIn IWD Learning Resources
#BreakTheBias Selfie Cards
#BreakTheBias: Why Business & Science Need More Female Power
More Women in Arboriculture Resources
For International Women's Day 2022 we're encouraging you to share your #WomenInArb pictures and stories this Tuesday 8th March.
Share your #WomeninArb #WomeninTrees story on Social Media!
Watch and Share our International Women's Day Video Playlist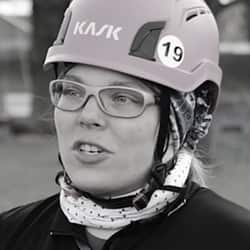 Boel Hammarstrand
(Climbing Arborist)
"Climbing a tree has nothing to do with your gender; it's purely to do with your skills, your knowledge and your passion.
"If you just put your mind to it, regardless if you're a man or a woman, anybody can do anything. You just have to believe in yourself and work together with each other in the industry"
---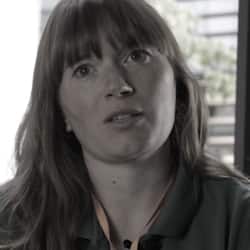 Becki Gawthorpe
(Biosecurity Outreach Officer)
"I've gone from climbing, to surveying, to consultancy and I'm now working for the Forestry Commission in their Tree Health Team which is something I never imagined that I could do with the qualifications I achieved in arboriculture."
---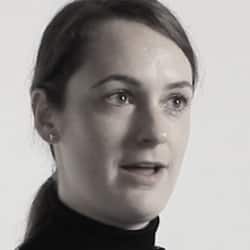 Michelle Ryan
(Senior Arboriculture & Landscape Specialist)
Michelle Ryan, AA chair, talks about women in arboriculture and the Women In Arboriculture working group in the lead up to International Women's Day 2020.
"If women that are wanting to come into the industry see themselves or see people like them, then they'll be more inclined to join…There's variety, you don't have to be a tree climber, but if you want to, do it!"
---
We Need Your Help
Whatever your role in arboriculture is; if you'd like to get involved and be featured in a short video interview or share a career blog post about your role please get in touch and email stephen@trees.org.uk or contact wia@trees.org.uk
In addition to the popular guides to tree watering and young tree aftercare launched over the past 18 months, the AA has produced two more posters aimed at educating the general public on tree care best practice.
The latest additions to the Young Tree Establishment suite of documents are 'What to plant?' and 'Where to plant a tree'. They have been released as a pair, with the decision about what and where to plant often going hand in hand. The former sets out some considerations to take into account when deciding on species selection, while the latter focuses on the short, medium and particularly the long-term implications.
Following the successful introduction of the AA's tree watering campaign in 2020, which has since been translated into several languages, the 'Guide to Young Tree Aftercare' was launched during National Tree Week in 2021, providing an easy-to-follow young tree maintenance programme for at least two or three years.
The downloadable guidance forms part of the Arboricultural Association's Guide to Tree Establishment series.
You can view all four guides in full below and download the PDFs. ‌
Identifying public places for planting trees
Andy J. Moffat1,2 and Phil Handley1
In 2016/17, the Petersfield i-Tree Eco survey was conducted to better understand the number and nature of trees in the Hampshire town and parish. The survey was commissioned not only because of a growing realisation that trees are an essential element of the structure and appearance of the town, but also in response to several pressures (e.g. development, health and safety concerns) that were posing significant risk to tree protection and even the continued presence of trees in certain localities.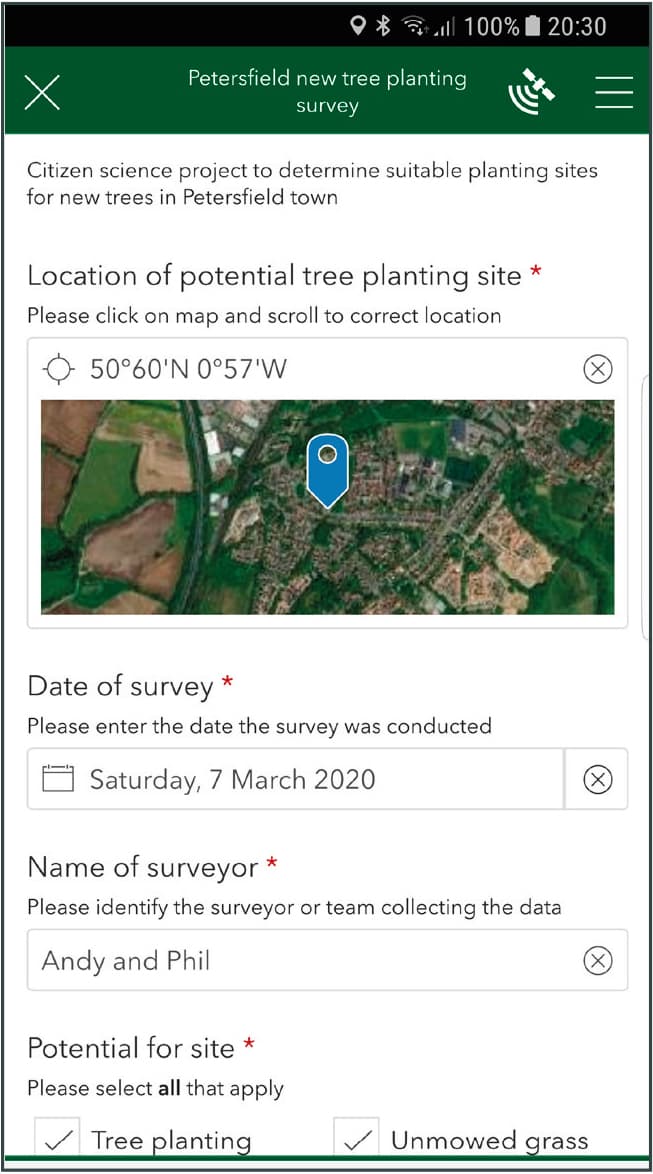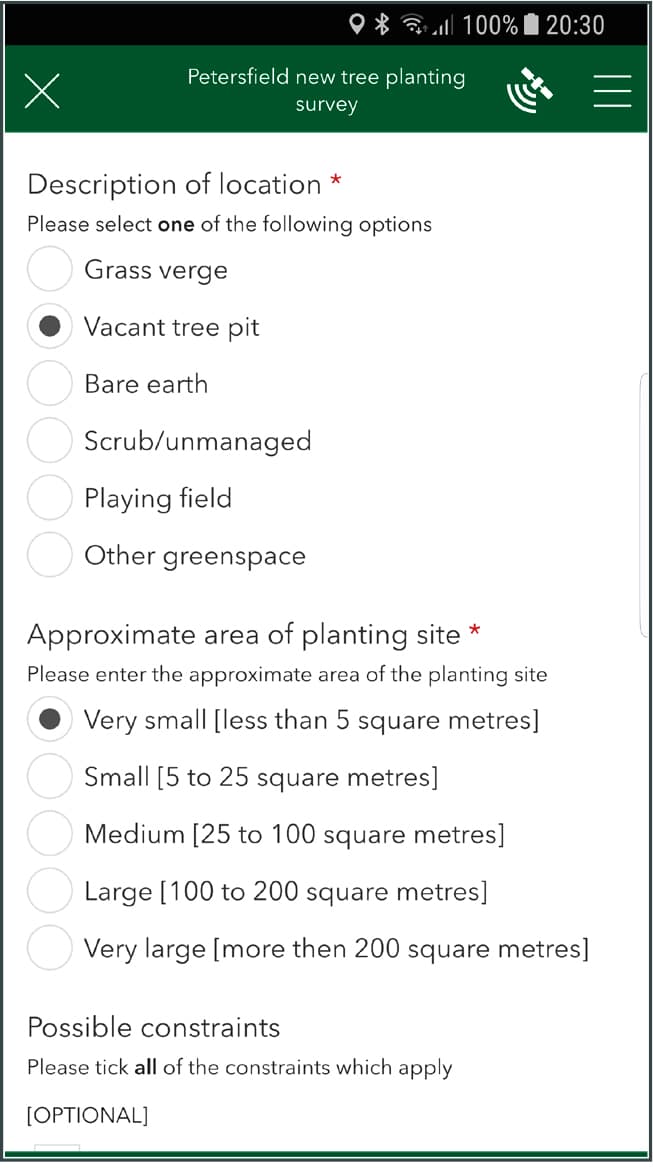 The i-Tree survey was one of the first of its kind in the country for a market town, carried out exclusively by volunteers, and the report was well received at national, regional and local levels. Further information on the survey can be found in ARB Magazine 176 (spring 2017, pages 47–48).
A significant 'take home message' from the survey was that to maintain tree cover as it is, significant tree planting would be necessary to make good inevitable losses. And to achieve a canopy cover of 20%, based on existing canopy cover of 15.1%, nearly 20,000 extra trees were predicted. A question often, and naturally, asked in the face of such ambition is: where can such a large number of trees be planted? Without some attempt to answer it, ambitious planting projects are likely to fail. In 2019, Petersfield Society, the town's civic society, decided to launch a follow-up to its i-Tree survey by encouraging Petersfield residents to participate in a survey to find suitable locations for new trees on public land.
Survey methodology
The survey used a smartphone app developed in ArcGIS Survey123 to allow easy entry of data. Basic information was sought about the location of the proposed tree planting site, the date of the survey, the name of the survey team, the potential of the site for reduced grass mowing, and the current land-use and the size of the site. Surveyors were also asked to note any visually obvious constraints, and to make any further comments in free text. A photograph of the site was mandatory, to help locate it again, as a useful element to aid decision-making and as survey quality control. Site data records were captured on the smartphone app for uploading onto an ArcGIS survey base map. Figure 1 shows images of two of the three screens used in the survey.
The Tree Location Survey was launched in March 2020, when 31 volunteers agreed to take part. Training was given in how to judge the potential of sites for tree establishment, how to download the app, and how to enter information. A survey risk assessment was discussed and distributed, and hi-vis vests were issued to participants. Twelve teams were created and maps were issued to each showing the area of the parish that they should cover. Surveying was completed in September 2020.
The ArcGIS platform allowed us to explore proposed tree locations in relation to selected environmental and cultural features in the town. Spatial information about the parish was kindly provided by Hampshire County Council and East Hampshire District Council (EHDC), whilst other datasets were derived from Defra, the Environment Agency, Forest Research, the Forestry Commission, the Office for National Statistics and the Ordnance Survey.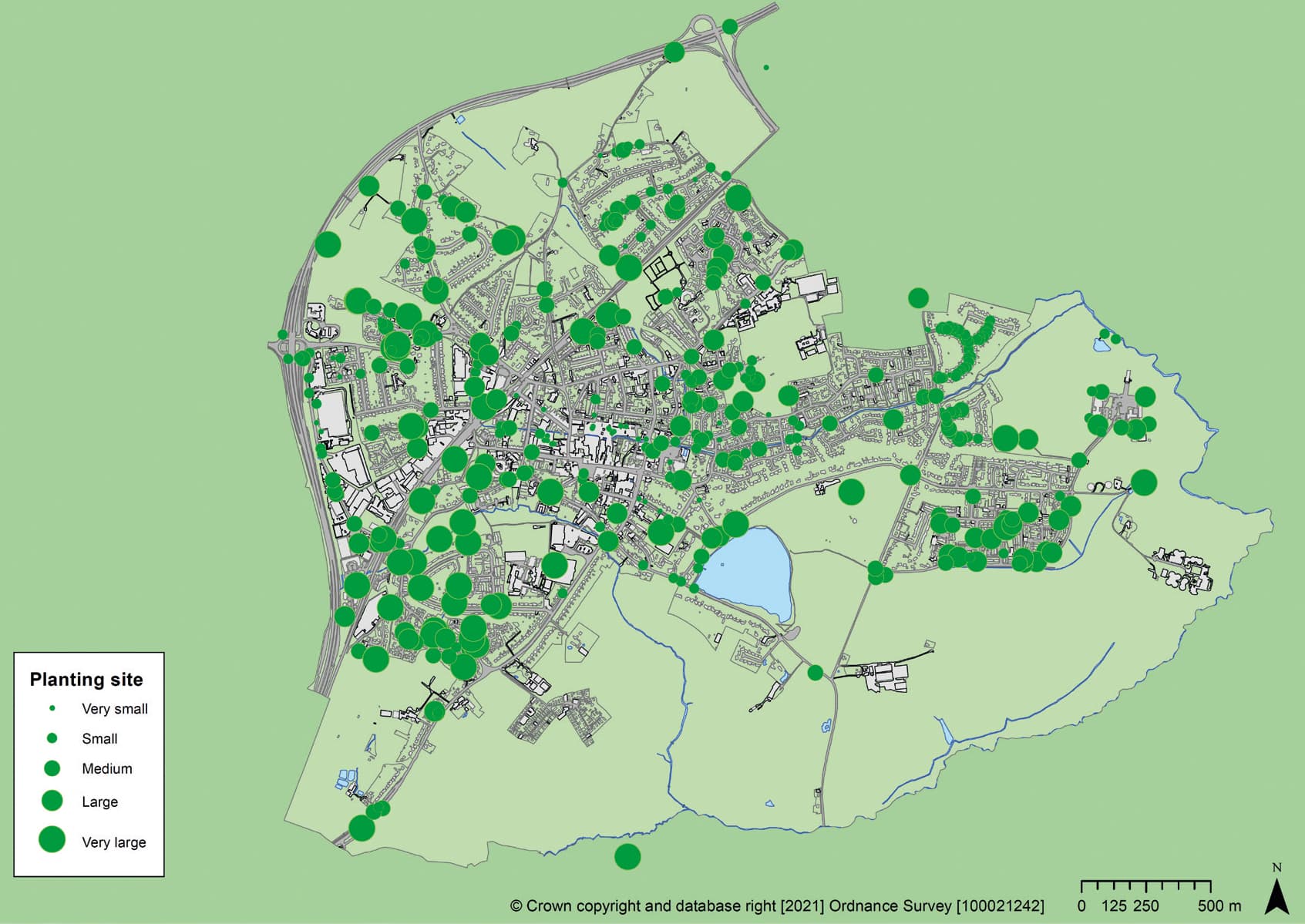 Figure 2: Location of tree location survey points. See Figure 1 for explanation of size classes.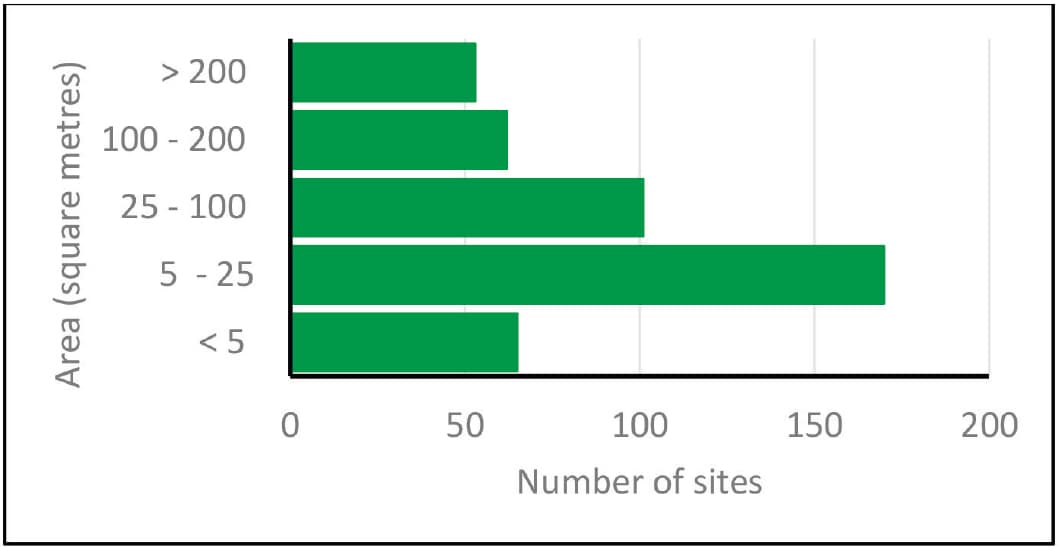 Figure 3: Size of survey points by size class.
Results
Figure 2 shows the distribution of 450 plots recorded by the volunteer surveyors. Of the sites visited, 95% were considered suitable for new tree planting, 38% were judged suitable for both tree planting and reduced grass mowing, and 5% for reduced grass mowing only. A majority of the roads in the town contain sites where new tree planting appears possible. A few roads are conspicuous for not having any recommended sites, but these are either well stocked with existing trees or there are few or no grass verges to consider planting into. Indeed, 70.0% of the survey records are based on perceived opportunities for tree planting on grass verges. Of the rest, 16.2% are located on land described as 'Other greenspace', 5.3% on 'Playing fields', 4.2% on 'Unmanaged scrub', 4.0% as 'Vacant tree pits, and 0.1% on 'Bare earth'.
The figures above give an indication of where the surveyors identified opportunities for tree planting by type of site. Many grass verges have room for trees to form linear patterns, or avenues, parallel to the road. However, other forms of greenspace can present opportunities for trees to be planted in rows or groups as well as single specimens.
Figure 3 shows the proportion of survey points by size class – just under half (48%) are in the medium, large and very large size classes and these offer the potential for considerable numbers of new trees. In total, we estimate that there are over 31,000 square metres of grass verges and other greenspace bordering roads and dwellings where there is potential for tree planting. These figures do not include significant areas of greenspace owned or managed by Petersfield Town Council.
Using survey data in the context of ecosystem service delivery
Modern tree policy in Britain is built around the maxim 'The right tree in the right place for the right reason'. Choice of individual trees should be site specific. Firstly, the tree should grow well with minimal need for maintenance. Secondly, the tree should be appropriate for the space. Thirdly, the tree should fit into an overall strategy to enhance the resilience of Petersfield's tree stock against threats such as climate change. In the constrained funding environment that most local authorities now operate in, it was felt essential to prioritise planting sites according to the onsite realities and the needs of the town. To do this, we identified key issues which currently affect Petersfield and where we have accurate models/ datasets to describe the problem. Below are two examples of ecosystem services that we explored in the study – others are contained in the survey report.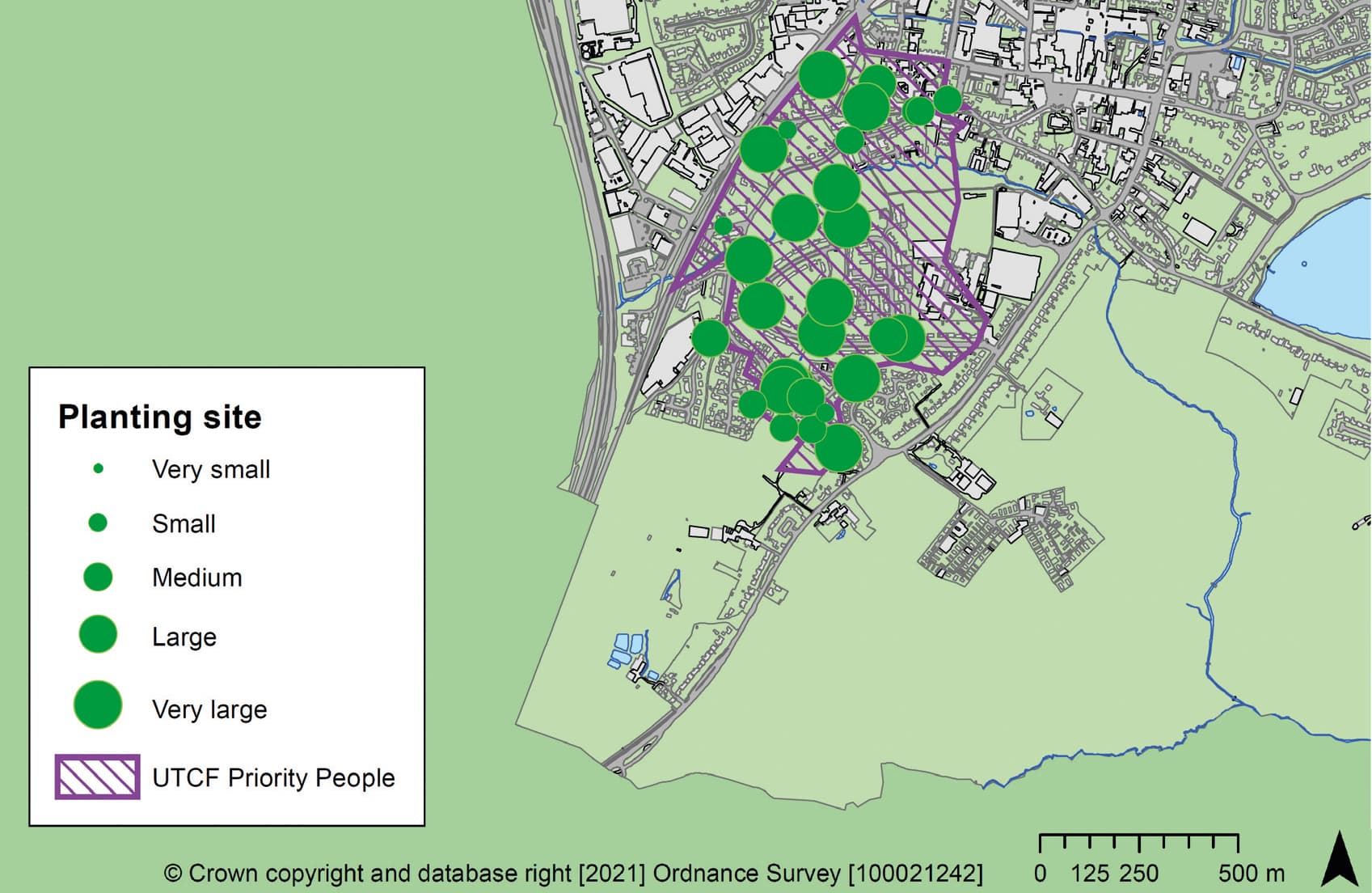 Figure 4: Location of potential sites for tree planting within the 'Priority People' area identified in the Urban Tree Challenge Fund.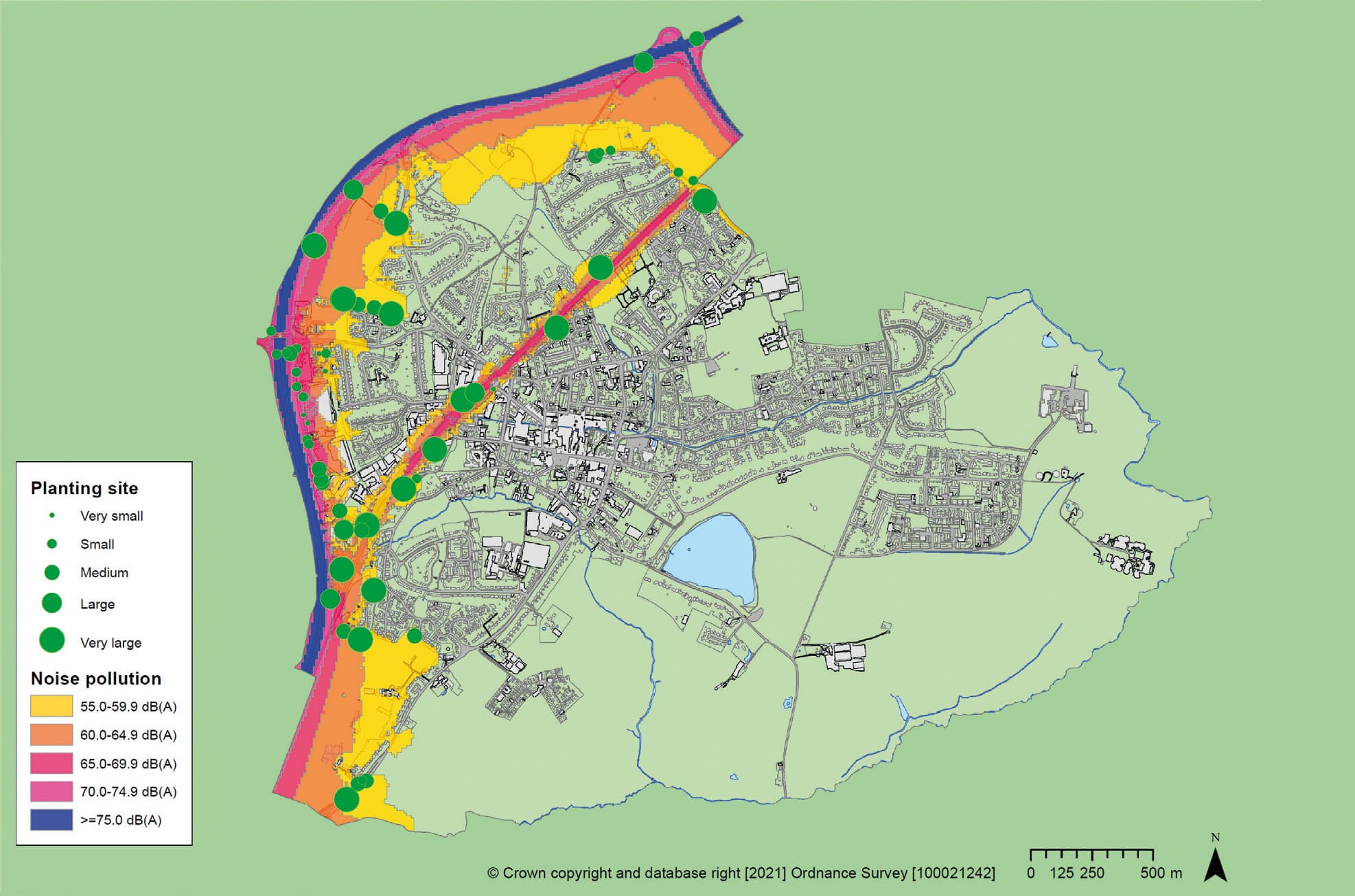 Figure 5: Location of potential sites for tree planting in relation to noise pollution. Noise data from Defra.
Considerable research and frontline evidence from well-wooded urban areas demonstrate that the health and well-being of residents are considerably enhanced if they live near to trees and woodland compared to those who don't. Disadvantaged citizens and/or those living in areas of multiple deprivation benefit more when there are positive interventions to raise tree numbers – indeed, this is the basis of the government's recent Urban Tree Challenge Fund. Figure 4 shows the area in Petersfield where deprivation is most acute, and the significant opportunities that the project surveyors identified for more trees in it. Given current initiatives for improving the environmental, social and economic conditions for citizens living in these areas, it could be argued that the district shown in Figure 4 should be given higher priority for more trees than well-wooded areas in Petersfield.
Another service that trees in urban areas can offer relates to noise attenuation – they can dampen noise generated by road and rail traffic. Figure 5 shows areas of Petersfield particularly prone to noise generated in these ways, based on modelling and mapping by Defra. It also shows public areas identified (in green) by the survey where tree planting, notably as groups or in belts, might help to reduce the noise for town dwellers, especially in the west of the town where the A3 trunk road forms the western boundary. Further attenuation of noise from the A3 is possible, but would depend on targeting tree planting on private land.
Impacts of the survey
The survey benefited from the use of smartphones to capture data, information and photographic images digitally and to use GIS to store and analyse them. The resulting datasets have proved capable of being shared with appropriate clients such as the Hampshire County Council (HCC) Highways Department. HCC has reported back on the usefulness and utility of this approach, and will be using the survey data to help plan tree planting in the town during the 2021/22 tree planting season. Indeed, an official in the department suggested that the approach taken in Petersfield should be extended across the county.
South Downs National Park Authority, East Hampshire District Council and Petersfield Town Council have already accepted and offered full support to the main findings of the survey report. A 'Tree Summit' will take place in late November when councils and relevant agencies will be invited to develop a joint action plan for tree planting in Petersfield parish. Other meetings are planned to share options for prioritising tree planting, using the ecosystems approach briefly outlined above. It is hoped that by bringing together the power of community-led evidence regarding the nature of trees in the town (the 2017 i-Tree Eco survey) together with up-to-date information on opportunities for new tree planting that a significant tree planting campaign can be generated and sustained over the next few years.
Summary
We have trialled a novel methodology using community citizen scientists to identify locations in Petersfield where new trees might be planted. The cost of carrying out the survey, based as it was on volunteers and smartphone technology, was negligible. To date, we judge the project to have been very successful, not least because it has significantly raised the profile of trees in the town. We would be happy to discuss how our project might be used as a basis for further surveys in other, similar towns. The Tree Location Survey report can be downloaded from www.petersfieldsociety.org.uk.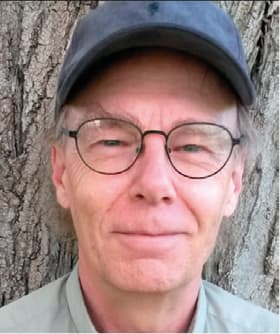 Dr Andy Moffat is a chartered forestry consultant specialising in urban forestry, a Research Fellow in Forest Research and Visiting Professor in the Department of Geography and Environmental Science at the University of Reading.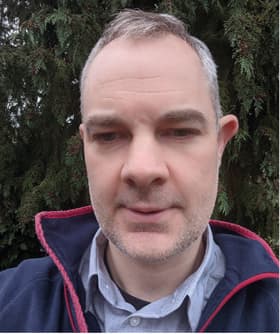 Phil Handley works as a GIS specialist for Forest Research, in the Urban Forest Research Group (UFoRG). He is interested in the structure and composition of the urban forest, and the benefits it accrues to society.
---
1 Forest Research.
2 Petersfield Society.
---
This article was taken from Issue 195 Winter 2021 of the ARB Magazine, which is available to view free to members by simply logging in to the website and viewing your profile area.
The Stonehouse Community Arboretum includes all of the trees on public and private land, in the urban and rural parts of Stonehouse. Ultimately its intention is to create a diverse collection of trees, responsibly and sustainably planted and cared for, which will deliver a wide range of benefits to the Stonehouse community and encourage people to visit the town. It is there for everyone – for current and future generations.
The Stonehouse Community Arboretum Management Plan sets out the way in which Stonehouse Town Council will care for its trees, and invites other landowners to take the same approach. It was written with input from arboricultural professionals around the world and was subject to public consultation, before being adopted by the Town Council in September 2021 and launched in October 2021.
Hard copies of the management plan are available from Stonehouse Town Council: https://www.stonehousetowncouncil.gov.uk/
Join Our Campaign to Restore Our Ecosystems
We are delighted to officially launch our campaign for World Environment Day 2021.
This year's theme is Ecosystem Restoration, a topic of urgent importance. Check out our website hub for resources and inspiration on actions YOU can take to help restore our ecosystems!
In the UK and beyond, the Society for the Environment champions World Environment Day – a UN initiative which takes place on the 5th June each year. The initiative provides a platform for global education and inspiration; shining attention on a particularly pressing environmental theme. 
This year, the global theme for World Environment Day is Ecosystem Restoration, as part of the launch of the UN's 'Decade on Ecosystem Restoration' (2021 – 2030). Earlier this year, Chartered Environmentalists gave their insight into why ecosystem restoration is such a timely choice of theme. 
You might think that ecosystem restoration is a problem only for global institutions and Governments. Yet that couldn't be further from the truth. Imagine if we able to increase our connection with nature, especially in cities, and through this repair and restore all our ecosystems, all around the world… That is our vision in the run-up to World Environment Day (5th June), throughout the UN Decade on Ecosystem Restoration (2021 - 2030) ... and beyond!
To deliver this vision, this year we have continued to work alongside our key partners Canary Wharf Group, CIEEM, IEMA, Siemens, Skanska, and Wilmott Dixon, in developing the Ecosystem Restoration Hub. Here you will find inspirational resources on the importance of restoring our ecosystems and what we can all do to help!
Sarah Jones CEnv, Environment Manager at Siemens, said: 
"We all have a role to play in ecosystem restoration, be that from an individual or organisational perspective. At Siemens we work with the Wildlife Trusts to encourage our teams to engage with the natural world through volunteering and participating in #30DaysWild. An enhanced relationship with nature will help us all play a part in delivering on the goals set out by the UN Decade on Ecosystem Restoration."
Martin Ballard CEnv, Group Head of Environment at Willmott Dixon Holdings, said: 
"Restoring habitat, allowing wild spaces in estate corners or strips, and aligning landscape planting with indigenous species, not only improves ecosystems within built environments and the surrounding natural networks, but improves mental headspace, wellbeing, and resilience. The need for urgent action is never more apparent following the successive weather events and pandemics of recent times, and we must urgently offset urban heat island impact, mitigate flood risk, and support ecological continuity. Working together, we can live in harmony with nature and integrate built areas with ecosystems."
Sarah Mukherjee, CEO of the Institute of Environmental Management and Assessment (IEMA) said: 
"In a crucial year for environmental decisions, with the UK's Environment Bill returning to Parliament and our hosting of COP26, we must mark World Environment Day by urging global leaders to take immediate action to retain and restore our ecosystems. We simply cannot afford to lose any more of our natural resources and we must learn to live in ecological harmony with our ecosystems by protecting and preserving them.

Our members are working to ensure sustainability and best environmental practice is at the heart of everything we do to protect and preserve our environment."
Dougal Driver CEnv, Vice Chair of Society for the Environment, said: 
"Environmental professionals must lead the way through action and inspiration, in order to restore the ecosystems around the globe that have been degraded. Passion can effect change but when coupled with knowledge and expertise then that change becomes far more sustainable. I urge all environmental professionals to set a personal goal to change one thing that will help restore an ecosystem, whether achieved by influencing another person or Institution, or physically changing something on the ground. Every action, backed by knowledge, can make a real difference."
To maximise our combined impact, we have also teamed up with the National Park City Foundation, as well as the Wildlife Trusts' 30 Days Wild campaign, which encourages people to do one wild thing each day during the month of June. 
To find out more about what you can do to restore our ecosystems and how you can encourage others to do the same, visit socenv.org.uk/ecosystemrestoration today!
Henrik Sjöman and Andrew Hirons
When we talk about magnolias, it is mainly the spring-flowering species and varieties that come to mind. However, there are magnolias that create fantastic impact with their leaves rather than their flowers. The Japanese bigleaf magnolia, Magnolia obovata, is such a species. Its huge leaves give any location a unique and exotic character.
The bigleaf magnolia originates from Japan and the Kuril Islands in eastern Russia. In Japan, it grows at higher elevations (up to 1500m above sea level) in its southern distribution, whilst in its northern range it grows at much lower altitudes (up to 500m above sea level). The species is associated with cool and moist habitats, such as river valleys, where it can develop into trees that reach 30m in height. In nature, it rarely occurs in large, uniform stands; more frequently, it is found as individual trees or small groups scattered within mixed deciduous forests.
The large white flowers (about 16cm wide), which bloom in late June and July, have a pleasant sweet scent that cascades into their surroundings on still evenings. If you can't wait until the evening, just put your nose into the flower to enjoy its unique and beautiful smell. Flowers appear after the leaves have developed and it is not difficult to detect them because of their size and location: they rest on the large leaves, which can be up to 50cm long. You should be aware that flowering occurs relatively late in a bigleaf magnolia's life – about 15–25 years from seed sowing – which means that if you want to enjoy the display shortly after planting, you will have to invest in larger, and thus older, trees.
The flowers are certainly beautiful and fragrant, but the leaves are perhaps the species' greatest characteristic. During the summer, the fresh green leaves provide pleasant shade. In autumn, their upper side turns cinnamon brown, while the underside takes on light silver-brown colouration. When the leaves fall to the ground, they create a fine mixture of cinnamon and silvery brown. In botanic gardens, you can often see groups of children in the autumn equipped with their own giant bigleaf magnolia leaves: it seems to be impossible to pass these fallen leaves and not want to take them home!
Japanese bigleaf magnolia is relatively easy to establish. Avoid using bar-rooted or clumpgrown plants as the fleshy roots are very sensitive to overly brusque treatment. Thus, container-grown plants are recommended. To facilitate establishment in open and exposed places, they can be planted successfully with protective vegetation which can be removed as the magnolia develops. A well-established tree can have very strong growth in early maturity, with an annual shoot extension of over 1m being widely observed. This strong growth usually subsides after 40–50 years. As a youngster, it has a relatively narrow pyramidal to columnar growth habit with a usually continuous central leading trunk. As the tree matures, the crown splits into a number of coarse branches and becomes much wider.
The bigleaf magnolia requires good growing conditions. A rich and moisture-retaining soil is preferable – do not forget that the species originates from cool and moist forest environments in Japan and eastern Russia. So this is a tree for parks and gardens, because it requires soil conditions that can be difficult to offer in harsh inner-city environments. The species is also an interesting choice for mature park environments where you want an exciting addition in a fairly shady position, such as under a canopy of other light-transmitting tree species. Avoid placing it in overly windy and exposed sites.
---
Dr Henrik Sjöman is a Lecturer at the Swedish University of Agriculture Sciences and a Scientific Curator at Gothenburg Botanic Garden.
Dr Andrew Hirons is a Senior Lecturer in Arboriculture and Urban Forestry at University Centre Myerscough.
---
This article was taken from Issue 193 Summer 2021 of the ARB Magazine, which is available to view free to Arboricultural Association members by simply logging in to the website and viewing your profile area.
Kenton Rogers and Keith Sacre, Treeconomics
It is a widely recognised and an undisputed fact that local authorities across the UK own and are responsible for many of our urban trees. Studies like Trees in Towns 2 and various i-Tree Eco reports have highlighted that the trees owned and managed by local authorities constitute approximately 30–40% of the urban forest in any given area.
This publicly owned estate is generally managed by local authority tree officers on behalf of the communities their authorities serve. Where they are in place, tree officers are essentially the custodians of our public urban forest. However, their position within local authority (LA) hierarchy is varied and, as each LA is made up differently, an integrated system of overlapping departments and functions, the resource budget available is equally varied.
Tree officers are also subject to numerous other factors which affect service delivery: things such as the support and focus of members, the planning department and strength of planning enforcement, and the willingness of legal to take offences to court or issue enforcement notices. Across the country there is disparity, but by and large, the responsibility for the sustainable development of the publicly owned urban forest estate rests with tree officers.
The range of work undertaken also varies from the statutory protection of trees and risk management through to planning, highways and housing, and the day-to-day proactive management of actual tree stock from planting through to removal. Often, trees are only a part of a wider picture and other issues may lead to decisions which go contrary to what a tree officer has planned. Indeed, they may not even be consulted on decisions that directly impact the trees they manage. There are also many other organisations and individuals who contribute to the management of the public urban forest estate but invariably, on-the-ground decisions and recommendations rest with the tree officer.
It is undeniable that trees are a valuable and appreciating asset, providing a range of public goods. Given that only a handful of these benefits are currently measurable and even fewer are quantifiable in terms of a cash value, any figure put on these services to society is likely to be a gross underestimate.
So, what could be the value of the public goods delivered by the UK's publicly owned urban forest? And what might that estate be worth as an asset? Sadly, these national figures are unknown, although i-Tree Eco studies carried out by Treeconomics and others have provided glimpses as to the value of the public goods delivered by the trees managed by tree officers in specific areas.
Using i-Tree Eco to quickly run and process existing tree inventories has enabled some tree officers to provide illustrative figures of both the structure and value of the public tree asset they manage on behalf of their communities.
5 studies, 230,000 trees, £1.7 million annual benefits
Looking at five such studies carried out by Treeconomics in London, it is possible to begin to articulate the glimpses referred to above. The studies will remain unnamed for the purpose of this article, but it emerged that the five authorities and their tree officers were managing a total of at least 230,000 individual trees. Were these trees to be lost, it would cost over £347 million to replace them all.
The carbon stored in those trees had a value of over £27 million at today's non-traded social cost figures provided by the UK government. Annually, the trees sequestered carbon with a value of £500,000, absorbed over 40 tonnes of pollution and provided over £80,000 of benefits in terms of avoided storm water run-off. The total annual benefits and public goods provided by the 230,000 trees amounted to over £1.7 million. That is approximately £8 of public good delivered annually by each tree.
What might the asset value of all the publicly owned trees managed by tree officers in London actually be? For the purposes of this article, it is not unreasonable to conservatively extrapolate further with some rough calculations.
London-wide estimates
Using the five case studies as a baseline, the average number of trees managed is 43,000. Extended to the whole of London, this would indicate that the tree officers of London are managing around 1.5 million individual trees. If we take £8 as the figure representing the annual public goods delivered by publicly owned trees, then the annual benefits and public goods delivered amount to something in the region of £12 million per year.
This is a conservative estimate, as the value of public goods such as health and well-being are not yet calculated by i-Tree Eco. However, there is overwhelming and ever-growing evidence that trees and green-space deliver massive benefits which have yet to be fully realised.
It is obviously dangerous to speculate too far with such crude figures. For example, a better estimate would be achieved by relating average benefits to tree canopy cover and extrapolating by that, rather than multiplying our average from the five studies to the 33 boroughs. However, the exercise does serve our immediate purpose: to highlight the valuable and critical work that tree officers do.
It is impossible with any degree of accuracy or credibility to extrapolate these rough calculations as they stand to encompass the UK in its entirety. But it becomes clear that the resource managed by tree officers as custodians of the public estate is considerable and that their role as asset managers and delivery agents for a range of public goods is significantly undervalued, as is the profession they are part of. Tree officers across London are managing an asset with a monetary value of well over £7 billion that, in addition, delivers (at a very conservative estimate) £12 million of benefits and public goods each year.
Imagine if, through a new nationwide study (a 'Trees in Towns 3' perhaps), accurate and precise figures were available from across the UK for the public goods provided by the urban forest. Ideally, such an exercise would be carried out by a central government agency such as Forest Research, to provide a UK-wide baseline or benchmark.
Using i-Tree Eco inventory analysis at the local level could then also provide not just the facts and figures, but an advocacy tool to demonstrate good value for money and to enhance resourcing for management and maintenance of trees, something which the publicly owned tree estate in our urban areas is crying out for.
And although the authors appreciate that the 'true' value of trees may never be obtainable, we should hope to reach a point where the value of the role tree officers play in our society will be better recognised and endorsed nationally too, with funding that takes account of the huge appreciating asset they are custodians of.
---
This article was taken from Issue 193 Summer 2021 of the ARB Magazine, which is available to view free to members by simply logging in to the website and viewing your profile area.
His Royal Highness The Prince of Wales, Patron, has planted a tree to launch The Queen's Green Canopy (QGC) - a unique, UK-wide tree planting initiative created to mark Her Majesty's Platinum Jubilee in 2022, by inviting people to "Plant a Tree for the Jubilee."
Her Majesty The Queen joined The Prince of Wales for the first Jubilee tree planting in the grounds of Windsor Castle earlier this year, during the tree planting season.
The Prime Minister Boris Johnson today welcomed the QGC initiative which invites everyone to plant sustainably to create a national legacy in honour of The Queen's leadership over 70 years. He said:
"Our trees stand at the frontline of our fight against climate change and by sustaining our beautiful countryside for generations to come, The Queen's Green Canopy is a fitting tribute to Her Majesty's years of service to this country. I urge everyone to get involved and 'plant a tree for the Jubilee'."
Everyone from individuals to Scout and Girlguiding groups, villages, cities, counties, schools and corporates will be encouraged to plant trees from October 2021 when the tree planting season begins, through to the end of the Jubilee year in 2022. The countdown to planting season begins today, giving people time to plan their planting projects.
As well as inviting the planting of new trees, The Queen's Green Canopy will highlight and showcase 70 amazing and irreplaceable Ancient Woodlands across the United Kingdom and identify 70 Ancient Trees to celebrate Her Majesty's 70 years of service.
The QGC project will also create a pilot training programme for unemployed young people aged between 16-24 through Capel Manor College, London's only specialist environmental college of which The Queen Mother was Patron, to plant and manage trees.
From October, all planting projects can be uploaded onto an interactive map on the new QGC website so that everyone can share and inspire others, as well as creating a green canopy of projects to cover the country.
The Prince's Jubilee tree was planted earlier this year in the grounds of Windsor Castle in March, during the official planting season (October-March). A photograph of Her Majesty and His Royal Highness with the tree has been released in support of The Queen's Green Canopy launch.
Today the QGC website has been launched www.queensgreencanopy.org which gives people information on how they can get involved.
The Environment Secretary, George Eustice, said:
"I want to encourage everyone to support the launch of The Queen's Green Canopy. From individuals, schools, farmers, environmental groups and businesses, we want people to get involved, grow and protect our nation's trees, and mark the Platinum Jubilee.
"Tackling the climate and biodiversity crises is a priority. Healthy and productive trees and woodland will play a crucial role in this – which is why we are committed to increasing tree planting across the UK to 30,000 hectares per year by the end of this Parliament, and investing millions of pounds to help deliver this through the 'Nature for Climate Fund'."
Tree planting season - October to March
The Queen's Green Canopy will encourage everyone to learn more about the best way to plant trees so that they survive and flourish for years to come. Trees and hedgerows must be planted with care, at the right time of year, in the right place and with species that are not prone to prevailing tree diseases. The QGC initiative will encourage planting during the official planting season, October to March, to optimise the chance of trees surviving and flourishing.
People are encouraged to use the summer to plan their Jubilee tree planting projects and be ready for October.
Through our QGC Partner The Woodland Trust, schools and community groups will be able to apply for three million free saplings, available on a first come first served basis.
Details will be outlined on www.queensgreencanopy.org from June, alongside expert advice from our partners about tree planting "best practice" – including where to plant and how to secure a healthy tree which is right for the location.
The planting of new trees across the United Kingdom may take the form of:
Individuals planting trees on their private land.
Corporates and businesses planting trees on their land and creating tree planting projects with employees.
Platinum Jubilee Community Planting - projects for youth groups, Parishes, Residents Associations. Community groups can apply for free saplings from June through the QGC website, available on a first come first served basis.
A Platinum Jubilee Avenue of medium-sized or large trees ideal for cities, large estates, new housing developments and parishes.
A Platinum Jubilee Copse on private land or land allocated by the County or Council.
A Platinum School Tree: all schools are encouraged to actively engage with the QGC. Schools may apply for free saplings through the Woodland Trust on the QGC website from June, available on a first-come-first served basis. In addition to this, the QGC will make contact with as many state schools in the UK as possible to arrange free trees through our partner organisations. The number of free trees available will depend on donations received. There is also an education hub on the QGC website which provides materials for schools.
The Queen's Green Canopy Map
A special interactive map has been created to track the Jubilee tree plantings, which is embedded within the QGC website. When planting season arrives in October, people will be able to upload images with their newly planted Jubilee trees on the QGC map.
The tree planted by His Royal Highness represents the first Jubilee tree on the QGC map, along with four foundation plantings by Royal Mail in England, Northern Ireland, Scotland and Wales.
Donations
The Queen's Green Canopy is a not-for-profit initiative and money raised will be donated to deprived areas and urban schools through our QGC partner, Trees for Cities. The QGC will also offer people the opportunity to commemorate loved ones through the donation of a Jubilee tree.
The Queen's Green Canopy Partners
Collaboration is central to the QGC. We are proud to partner with the following charities, social enterprises and Government Departments to help us plant and protect trees across the UK.
Cool Earth
Cool Earth is the international climate charity working alongside communities living in the world's most threatened rainforest. Building on the successful Queen's Commonwealth Canopy (QCC) project, Cool Earth are the hosts of The Queen's Green Canopy, enabling the initiative through the provision of necessary infrastructure.
Chair of Natural England and Cool Earth Trustee, Tony Juniper CBE said:
"Expanding woodland and tree cover, with the right trees in the right place, is key to the recovery of the world's natural environment, including here in Britain. Her Majesty's Platinum Jubilee marks an unparalleled moment to raise our ambition in that regard, harnessing Cool Earth's expertise to help do the job."
The Woodland Trust
The Woodland Trust is the largest woodland conservation charity in the United Kingdom, with over 500,000 supporters. The Woodland Trust works in support of a UK rich in native woods and trees for people and wildlife. In addition to sharing their expertise, the Trust has committed three million free saplings to schools and communities across the UK as part of the QGC initiative.
CEO of the Woodland Trust, Darren Moorcroft, said:
"There is no more fitting way to celebrate Her Majesty's Jubilee than through striving to increase and protect our native tree cover. The last year has emphasised the central role that trees and woods play in the life of the nation. We need more projects like this, giving people access to our natural heritage, opportunities to do something positive for the environment, and helping to safeguard it for our children in the face of a combined climate and nature crisis."
The Royal Horticultural Society
Committed to inspiring a passion for horticulture, the Royal Horticultural Society (RHS) is the UK's leading gardening charity. The launch of the QGC coincides with the start of the RHS's virtual Chelsea Flower Show. The RHS will also be supporting the QGC during the physical event in September. As Patron, The Queen typically visits the flower show alongside Members of the Royal Family.
Royal Horticultural Society Director General, Sue Biggs, said:
"It is wonderful to be involved in The Queen's Green Canopy, and we could not be more delighted that such a fabulous initiative is launching during RHS Virtual Chelsea week, when we normally hold the world famous RHS Chelsea Flower Show, which Her Majesty The Queen has visited so often.
The Queen has also planted many treasured trees at RHS Gardens over the years, and as the UK's gardening charity, we are very excited about helping and encouraging millions of gardeners to 'plant a tree for the Jubilee' over the autumn months."
Trees for Cities
Trees for Cities (TfC) is a national charity operating in towns and cities across the UK with the goal to create healthy, accessible, functional and resilient urban forests for today and for future generations. TfC will support the delivery of the QGC programme in urban areas, helping to target places of greatest social and environmental need.
Chief Executive of Trees for Cities, David Elliott, said:
"We are incredibly proud to be a partner of The Queens Green Canopy initiative in celebration of The Queen's Platinum Jubilee in 2022. By encouraging people to plant and protect urban trees as a legacy to Her Majesty's Service to the Nation, we hope to enable and inspire individuals and local communities across the UK to connect with nature and each other. Through this partnership, these trees will provide a multitude of benefits to local communities in our towns and cities and inspire a new generation of young people to plant trees that will not only survive but thrive for generations to come."
The Forest Canopy Foundation
The Forest Canopy Foundation (FCF) is made up of independent private sector forestry companies who manage an innovative scheme, combining public and private finance and landowner interest to achieve woodland planting that all can be proud of. The FCF will provide expert advice for companies wishing to participate in the QC initiative, particularly those who wish to do extensive planting.
Director of The Forest Canopy Foundation, Niel Nicholson, said:
"The Forest Canopy Foundation are delighted to partner with The Queen's Green Canopy. We will be providing advice and guidance to the Queen's Green Canopy on how to plant trees so that they survive and thrive, across the whole of the UK."
DEFRA
The Department for Environment, Food and Rural Affairs (DEFRA) are the Government department responsible for safeguarding our natural environment, supporting our worldleading food and farming industry, and sustaining a thriving rural economy. Trees planted as part of the QGC initiative will contribute to the UK Government's tree planting and woodland creation commitments.
Chair of the Forestry Commission, Sir William Worsley, said:
"The value of trees to people and nature has never been clearer and at a time where we must do everything we can to not only tackle climate change, but also adapt to its impacts. I would urge everyone to pick up a spade and plant a tree for the jubilee. As the government's expert forestry advisors and proud carers of the nation's forests for over 100 years – we are hugely excited to support The Queen's Green Canopy."
Cavendish Group CEO, Mala Manku said:
"We're honoured at Cavendish to be working with you to mark both The Queen's outstanding contribution to sustainability and the skills gap that needs to be addressed to continue this important legacy. Together, this work will be an important step towards ensuring underprivileged groups are at the heart of the UK's ambitions to tackle the climate crisis, create green jobs and reskill parts of the workforce that need it most."
The Queen's Green Canopy Platinum Supporters
The QGC is grateful to be working with a select group of Founding Platinum Supporters: Royal Mail, Coutts, The John Lewis Partnership, Coupa and Rentokil Initial plc.
Royal Mail is the leading provider of postal and delivery services in the UK and the UK's designated universal postal service provider. As the Founding Platinum Supporter of The Queens Green Canopy, Royal Mail has planted four mature trees in each nation of the UK at four Royal Mail sites. The trees can be found at mail centres and delivery offices in Belfast, Portsmouth, Swansea and Glasgow.
Royal Mail Chief Commercial Officer, Nick Landon, said:
"Royal Mail is the original postal service. For over 500 years we have taken the long view and continuously reinvented ourselves for the next generations. As the Founding Platinum Supporter of The Queen's Green Canopy, Royal Mail is incredibly proud to support this inspiring project which is creating a greener environment for generations to come. As part of this support we have planted four wonderful indigenous trees, one at a selected Royal Mail site in each UK nation, in celebration of Her Majesty The Queen's Platinum Jubilee and for the enjoyment of all for many years to come."
Coutts Chief Executive Officer, Peter Flavel, said:
"We're proud to be a Founding Partner of The Queen's Green Canopy to commemorate Her Majesty's Platinum Jubilee. The planting and protection of trees, in line with the 'right tree, right place, right reason' principle, is of paramount importance to combat climate change and rejuvenate communities, and we are delighted to support this initiative and play our part."
John Lewis Partnership Chairman, Sharon White, said:
"The Queen's Green Canopy is a fantastic way to support Her Majesty's Platinum Jubilee. In a year when we're focused more than ever on nature and its importance to our lives, everyone at John Lewis and Waitrose is excited to be a founder member of the project. Working with our Partners, customers, suppliers and farmers, planting a tree for the Jubilee will be a privilege and helps improve our urban, suburban and rural landscapes."
Coupa Senior Vice President, Helen Trim, said:
"Coupa is honoured to be supporting The Queen's Green Canopy this year. Native woodland and trees are vital to helping fight climate change. It is essential that we all do our part to continue to plant and protect nature's natural carbon-removing and air-filtering resources to make a positive impact on the environment and our local communities."
Rentokil Initial plc CEO, Andy Ransom, said:
"On behalf of our colleagues and customers across the UK and the Commonwealth we are delighted to be a Founding Platinum Supporter of The Queen's Green Canopy. This is a wonderful way to mark Her Majesty's Platinum Jubilee in 2022 and we are pleased to support the planting of trees in schools and urban areas."
Further Background
Throughout Her reign, The Queen has planted more than 1,500 trees all over the world and has spoken alongside Sir David Attenborough of the importance of trees in the Earth's future.
The QGC is a voluntary and inclusive initiative which is open to participation by everyone in the UK.
The QGC is a symbolic gift which involves the voluntary dedication of forests and woodland – there is no land/title transfer.
Planting trees and protecting forests are simple, cost effective ways to slow climate change, filter our air, enhance our communities and provide habitats for wildlife.
The QGC is a not-for-profit initiative, which has not received Government funding.
QGC Website and social media channels
The QGC website www.queensgreencanopy.org and social media channels will go live on Monday 17 May, supported by a "takeover" of the Royal Family's Instagram stories. Please follow the QGC and the launch at these handles and hashtags:
Instagram: @queensgreencanopy / @theroyalfamily / @clarencehouse
Twitter: @qgcanopy / @royalfamily / @clarencehouse
Facebook: @queensgreencanopy / @thebritishmonarchy
LinkedIn: @queensgreencanopy / @theroyalfamily
Hashtags: #queensgreencanopy #plantatreeforthejubilee #jubileetree #qgclaunch
Have your say!
It's time to review the apprenticeship standards launched in 2017 to ensure they are up to date and can meet the needs of our industries. To ensure we have the right workforce for the future, the Trailblazer Group for the Arborist, Forest Operative and Landscape/Horticulture apprenticeships is conducting a review of these level 2/3 standards.
Following a 'route review' of agriculture, animal care and environmental apprenticeships, carried out by the Institute for Apprenticeships and Technical Education (IFATE), this more detailed evaluation of our sector-specific standards will provide the feedback, data and contextual information to implement any improvements, amendments, or re-structuring required.
---
Level 2 Horticulture or Landscape Operative
---
Level 3 Landscape or Horticulture Supervisor
---
The review for all four apprenticeships is being facilitated by the Arboricultural Association (AA), hosting a survey questionnaire and links to the relevant standards, assessment plans, etc. on the AA website: www.trees.org.uk/apprenticeship. The survey is designed to be completed by anyone involved in, or interested in, the relevant apprenticeship:
Employers (whether currently employing apprentices or not)
Training Providers
Apprentices
Others (e.g. trade bodies, etc)
The survey will be open until 7th May 2021. The Trailblazer's industry subgroups will then analyse the responses and produce plans for any proposed changes. This work will involve further engagement with stakeholders and any significant changes will be submitted to IFATE for approval before revised standards are launched and available for take up.
Please take advantage of this opportunity to contribute to this important review process. Our sector urgently needs to recruit competent operators and, while this is not a quick fix, it is designed to ensure that the standards are fit for purpose in bringing through the next generation of skilled arborists, foresters, landscapers and horticulturists, to meet the growing needs of our respective industries.
Closes 7th May 2021
Could businesses help fund our urban trees?
by Helen Davies
Passionate about enhancing green infrastructure in our cities, I've spent the past three years undertaking a PhD at the University of Southampton looking at how to increase funding for urban trees.
There is now a wealth of research showing how the right trees in the right places can help mitigate city problems such as surface water flooding, air pollution, and the urban heat island, whilst also enhancing human wellbeing.1 However, there is little published information to suggest that urban forests in the UK are being planned and managed with these benefits in mind.
Limited council resources
In 2016, I interviewed local authority tree officers from 15 of the UK's largest and most densely populated cities (outside of London) to find out whether provision of ecosystem services is an objective of urban forest management, and if not, what could be done to address this.2 The tree officers were as passionate about the benefits of trees as I am; however, I was dismayed to find that due to limited (and seemingly ever dwindling) financial resources almost all of them are forced to manage their urban forests reactively, in response to complaints and safety risks. Even more worryingly, there was a strong perception amongst the tree officers that other council departments, politicians, businesses and citizens do not care about trees, and are not aware of the benefits they provide.
When I asked the tree officers what would facilitate their taking an 'ecosystems approach' to urban forest management, three opportunities were put forward. Firstly, raising awareness of the benefits of the local tree resource through i-Tree Eco studies (or similar).3 Secondly, adopting forwardthinking tree and woodland strategies. And finally, obtaining additional funding for tree planting and maintenance from those who benefit, such as businesses and citizens. One-third of those interviewed already receive small, ad hoc contributions to their budget from sponsorship or corporate social responsibility activities, but this has so far been insufficient for sustained tree planting. As such, the majority of tree officers were keen to explore the potential for novel funding streams such as a targeted, public-private 'payments for ecosystem services' (PES) scheme.
Payments for ecosystem services
PES, in a nutshell, involves those who use or benefit from nature's services giving payments to the providers (or stewards) of those services. Increasingly common in rural areas in countries worldwide, PES schemes based entirely in urban areas are rare – particularly those funded by businesses. Some researchers have suggested this is likely to be because of the complexity of urban environments, with fragmented habitats, a multitude of different landowners, and numerous stakeholders potentially hoping to free-ride on the contributions of others.
During 2012–15, the UK government funded three urban PES pilot projects to test the of PES in new contexts, two of which were successful in enticing private sector funders.4 For example, in the northern city of Hull, the local water company was willing to pay land managers to reduce flood risk through better management of green infrastructure. In the southern town of Luton, the local water company, two large businesses, and some local residents were willing to contribute to enhancing the amenity, recreation, biodiversity, water quality, and flood regulation services provided by a riparian park. However, the pilot in the city of Manchester was unsuccessful, due to inadequate incentives amongst interviewed businesses to fund improvements to the river in return for enhanced aesthetics, water quality, biodiversity, recreation, or flood or heat regulation.
Urban forest PES schemes
In terms of corporate funding of urban forestbased ecosystem services, I have not identified any schemes labelled as PES. The nearest example I came across in the UK is Tree Time,5 a social enterprise set up in 2015 offering corporate sponsorship packages to support tree planting in Edinburgh. However, there has been limited take-up by the private sector, and Tree Time is soon to be re-launched with a focus on contributions from individuals.
Three similar schemes have been set up outside of the UK in the past year or so. City Forest Credits6 is a non-profit organisation that has had success attracting private sector buyers for tree planting across the United States; whilst the PadovaO27 project in Italy has so far planted 2,500 city trees from €50,000 of business donations. However, the Urban Forest Fund8 in Melbourne, Australia, has received interest from local residents, rather than businesses. I therefore decided to focus the remainder of my research on looking into the feasibility of beneficiary-funded urban forest PES schemes, using the city of Southampton as a case study.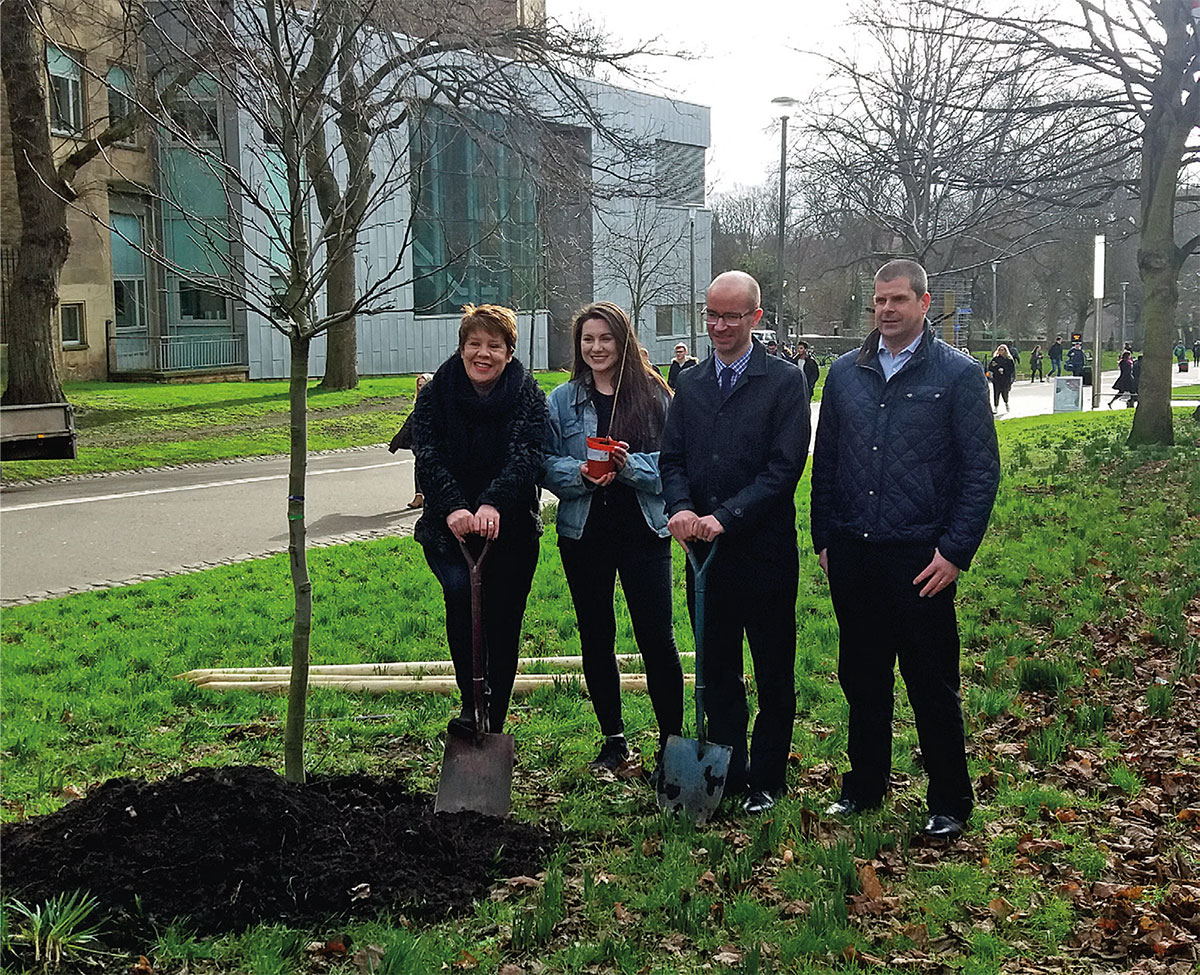 New urban trees funded by Investec through Tree Time Edinburgh. (Photo: Richard Darke)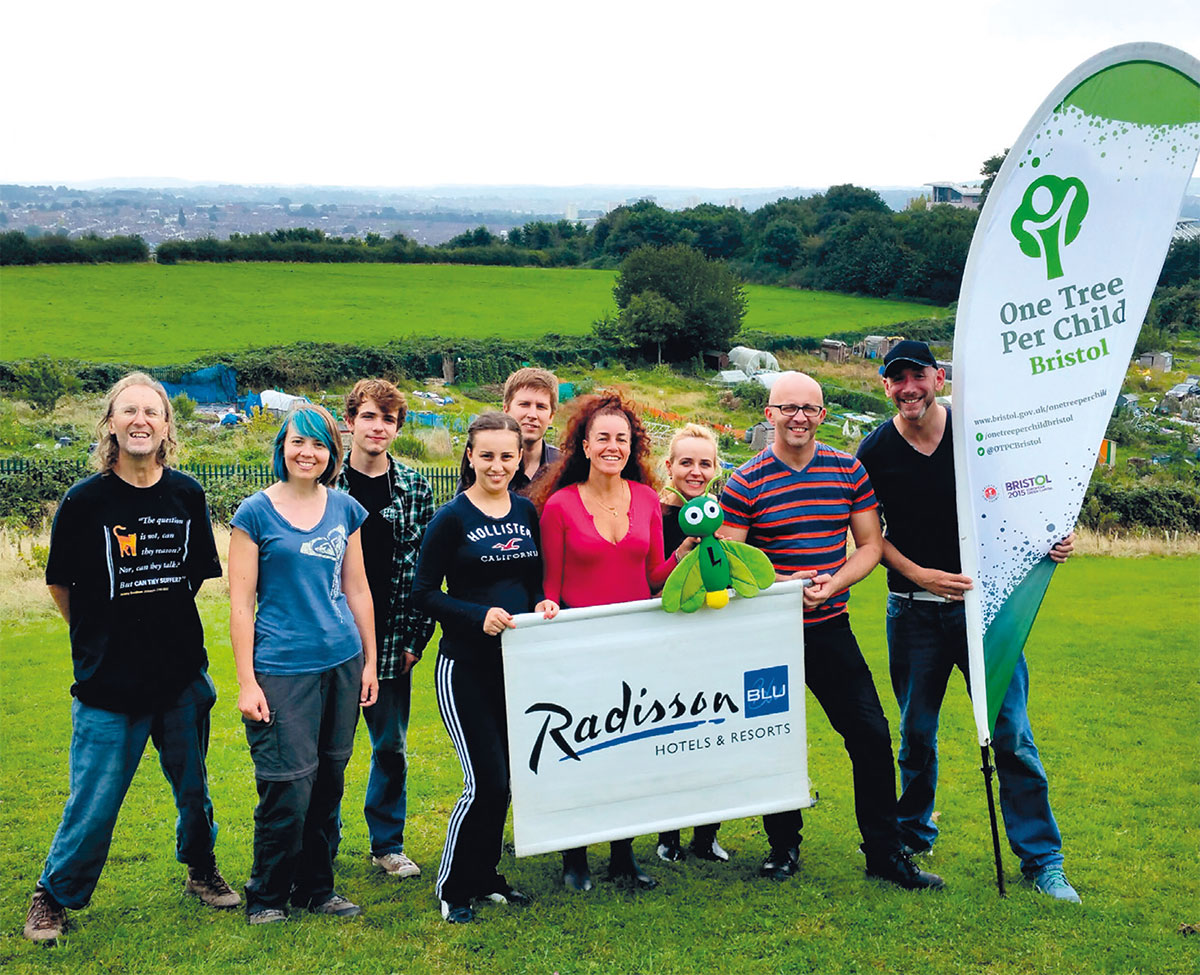 Radisson staff carrying out voluntary tree maintenance work at an urban site in Bristol. (Photo: Bristol City Council)
Business attitudes to trees
In 2017, I conducted questionnaire-based interviews with 30 businesses of varying sizes and sectors to ascertain their level of interest in a possible business-funded urban forest PES scheme in Southampton.9 I was very pleasantly surprised, both by their knowledge of a range of regulating and cultural ecosystem services, and by their positive attitudes towards investing in the planting and maintenance of urban trees.
In sharp contrast to the tree officers' perceptions that companies 'wouldn't care' about ecosystem services, those in Southampton rated tree benefits as significantly more important to their businesses than tree nuisances. The business respondents considered trees to be particularly beneficial regarding aesthetic beauty, air purification, and employee health and wellbeing. Six respondents even suggested that urban trees in the vicinity of their premises bring them financial rewards, for example through higher staff productivity, fewer sick days, and attracting additional customers.
Business willingness to invest
The interviewed businesses clearly appreciate the benefits they receive from the city's trees, but would they really invest money to prolong these benefits? 90% of respondents agreed in principle to private sector contributions to the urban forest, and 94% thought a publicprivate PES scheme would be feasible. Half of the businesses even considered it their 'moral duty' to invest in their local environment, and further, that societal benefits would be a strong driver of their involvement.
Some international studies, however, have suggested that intrinsic motivations alone are rarely sufficient to sustain corporate investment in social and environmental projects. I found this was also the case for the Southampton businesses. For example, the thought of mandatory contributions did not appeal to many of the interviewees; the smaller businesses were particularly concerned about the financial burden of an 'extra tax'. This perhaps gives the impression – and this did cross my mind – that businesses will support a PES scheme in theory, but then when it comes to paying they may make their excuses and take advantage of the generosity of others.
There was in fact a very good reason for their preference towards a voluntary scheme, which again supports the findings of other studies. By far the greatest motivation for involvement in an urban forest PES scheme in Southampton was the commercial benefits it would bring to the company through enhancing their image and reputation. Meeting corporate social responsibility (CSR) objectives was the second greatest motivator. As one respondent said:
'You can have some crowing: "I funded this!" If you do it and it's voluntary there's a CSR benefit which is [useful for] marketing.'
While this may appear self-centred, these are businesses we're talking about, not charities. They exist to make money, and expect returns (though not always financial) on their investments. So a winwin scenario is no bad thing, and if this is what it takes to increase funding for our urban forests, then it gets my vote.
Of course, not every business will be as aware of the benefits of trees as those who took part in my study. To facilitate large-scale business funding of urban forest-based ecosystem services, clear communication of the likely environmental, social and economic benefits will be required, drawing on both scientific evidence and the experience of similar initiatives worldwide.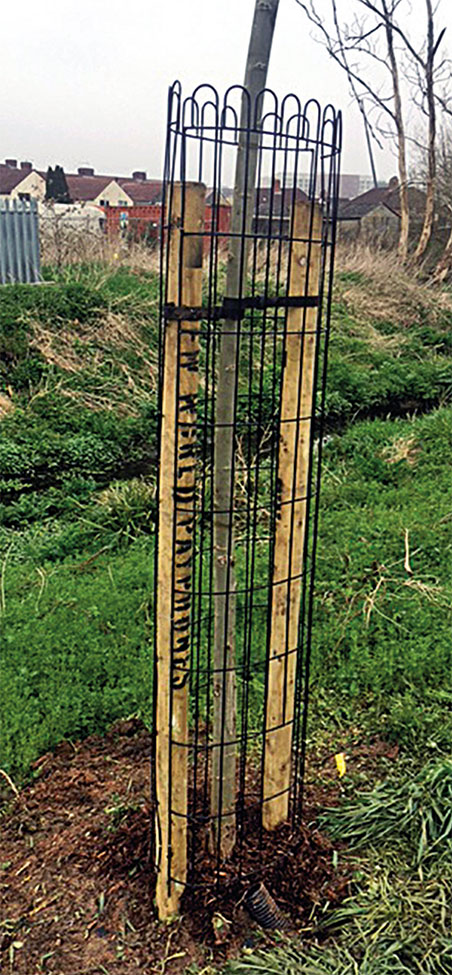 New urban trees in Bristol sponsored by New World Payphones. (Photo: Bristol City Council)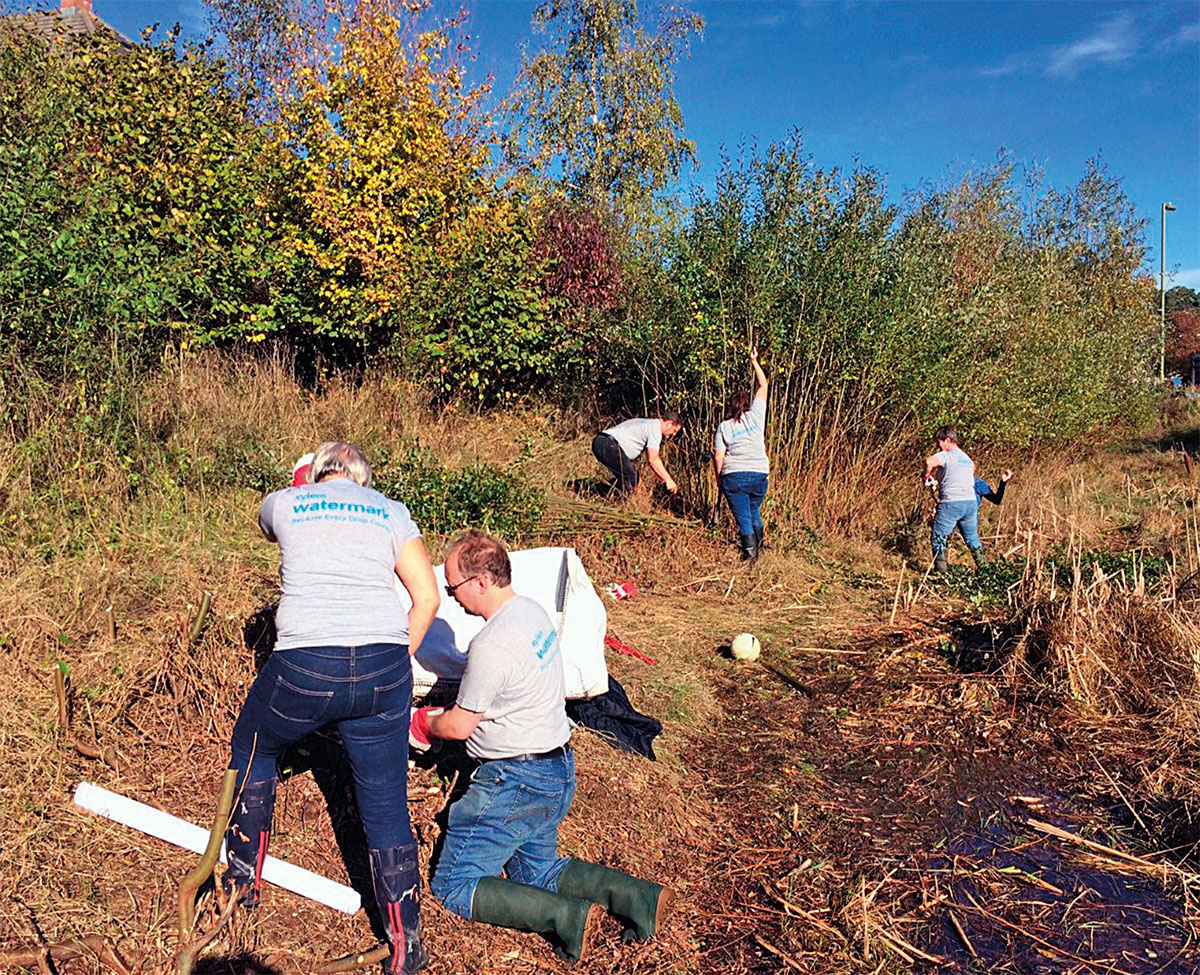 Xylem staff carrying out voluntary conservation work in an urban site in Basingstoke. (Photo: Basingstoke & Deane Borough Council)
PES scheme preferences
According to the scientific literature, there are important aspects to consider when designing a PES scheme if it is to be successful. These are discussed below in the context of my Southampton study.
Firstly, which ecosystem services are being targeted, and (how) will they be measured? The businesses I interviewed in Southampton were most interested in funding tree planting and maintenance aimed at enhancing air quality. Paying to reduce flood risk and to improve aesthetics, employee wellbeing, and wildlife habitat were also of interest to at least two-thirds of those interviewed. However, the majority of businesses showed no interest in the monitoring of ecosystem service delivery to prove that they would be getting what they paid for, with some suggesting that this would add unnecessary costs to the scheme. Most businesses would be content with receiving information on the number of trees that are planted – and importantly, that survive.
Secondly, what form will the payments take, and at what spatial scale will the scheme operate? If businesses would be entering the scheme voluntarily, then those in Southampton would prefer to choose from a list of location specific projects to fund directly, as this would help with CSR reporting, marketing, and engagement of staff. I suggested that the PES scheme would operate city-wide, but only 40% of respondents would be interested in contributing to the city's trees as a whole; 60% would prefer to invest only in trees in the immediate vicinity of their business premises in order to ensure direct as well as indirect benefits (though of course this isn't necessarily the best way to utilise trees in ecosystem service delivery). If business involvement in the scheme was mandatory instead, respondents were evenly split between preferring payments to be based on company size vs. based on companies' environmental impacts. In contrast, having a blanket rate equally payable by all businesses was not popular.
Thirdly, who holds the decision-making power over where and how the money is spent, and will inequalities in access to and use of trees and their benefits be reduced or exacerbated? One-third of the Southampton businesses wanted strong involvement in urban forest governance, ideally becoming part of a steering group, and even getting involved in the planting and maintenance work. However, the majority of respondents would be happy with minimal involvement, for example receiving annual updates regarding the tree planting projects they had helped to fund. Just over a quarter of respondents commented that trees should be planted in areas of need and/or where they are best suited, to avoid benefitting only the wealthy business districts.
Finally, will intermediaries (such as charities or NGOs) be involved? Intermediaries are common in PES schemes and have been found to improve coordination and trust between beneficiaries and ecosystem service providers. They can help to cover the costs of upfront canvassing, administration and transaction costs that are needed to get PES schemes off the ground. There was no requirement for an intermediary amongst the Southampton businesses, as they were willing to pay the council directly, but it is difficult to imagine an urban forest PES scheme getting underway without one. For example, though Southampton City Council was sufficiently interested in the results of this study to call a meeting with me, due to capacity and financial issues they would unfortunately only be able to support an urban forest PES scheme if another party took the lead. It would be useful now to have a conversation with some tree/woodland and environmental charities.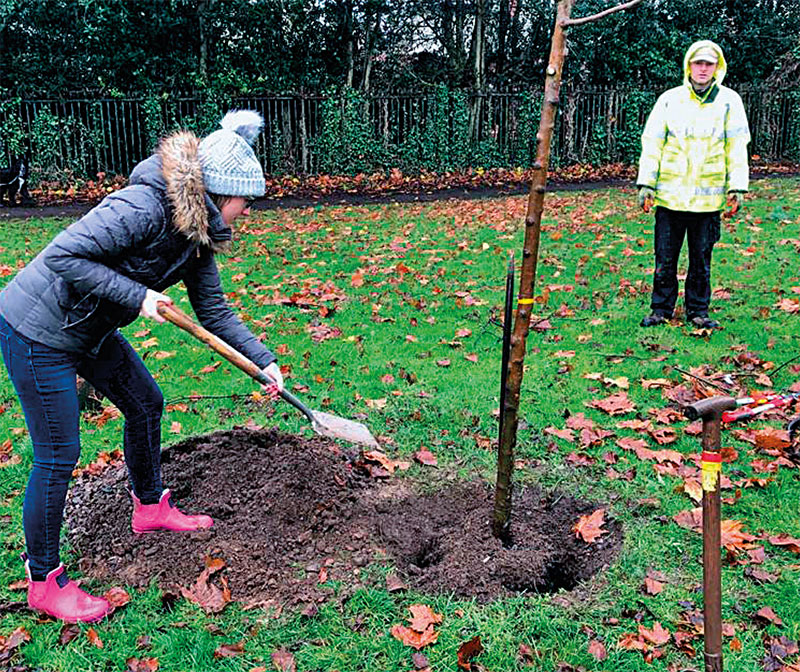 New urban trees in Cardiff sponsored by Cardiff Holiday Homes (Photo: Cardiff City Council)
Citizen funding of urban forests
Around two-thirds of the tree officers and businesses I interviewed each thought that citizens should also contribute to the benefits they receive from the urban forest, whether this be through a tax, community-based grants, sponsorship, or voluntary work. Consequently, in 2018, I ran an online survey (comprising what is known as a 'choice experiment') with 362 of Southampton's residents to determine their willingness-to-pay for urban forest-based ecosystem services.10 The vast majority of respondents (93%) were willing to contribute financially to my proposed, city-wide street tree planting programme. Though I won't discuss the results in detail here, the average amount that respondents were willing to pay for the tax-based programme (including basic air purification, flood risk reduction, and aesthetic benefits) was £140 per household per year. I also discovered that uncertainty surrounding the likelihood of air quality and flood reduction benefits being delivered by trees reduced people's willingness-to-pay. However, telling people about these uncertainties had less of an effect on their willingness-to-pay than did their own personal doubts about ecosystem services delivery.
Conclusions
The core finding of my research is that a public-private partnership between local authorities, businesses and citizens holds strong potential for improving both appreciation of and financial support for urban forests. The tree officers were keen to explore a beneficiary-pays approach, whilst both businesses and citizens were strongly supportive of contributing financially to tree planting and maintenance in Southampton, particularly for air purification benefits. I hope that my research will be of use to you as arboricultural professionals, and that it may help facilitate a move towards an ecosystems approach to urban forest planning, governance, management, and funding.
With thanks to my PhD funding bodies (the Engineering and Physical Sciences Research Council, the University of Southampton, the Scottish Forestry Trust, and Forest Research) and the tree officers, businesses and citizens who participated in my studies.
---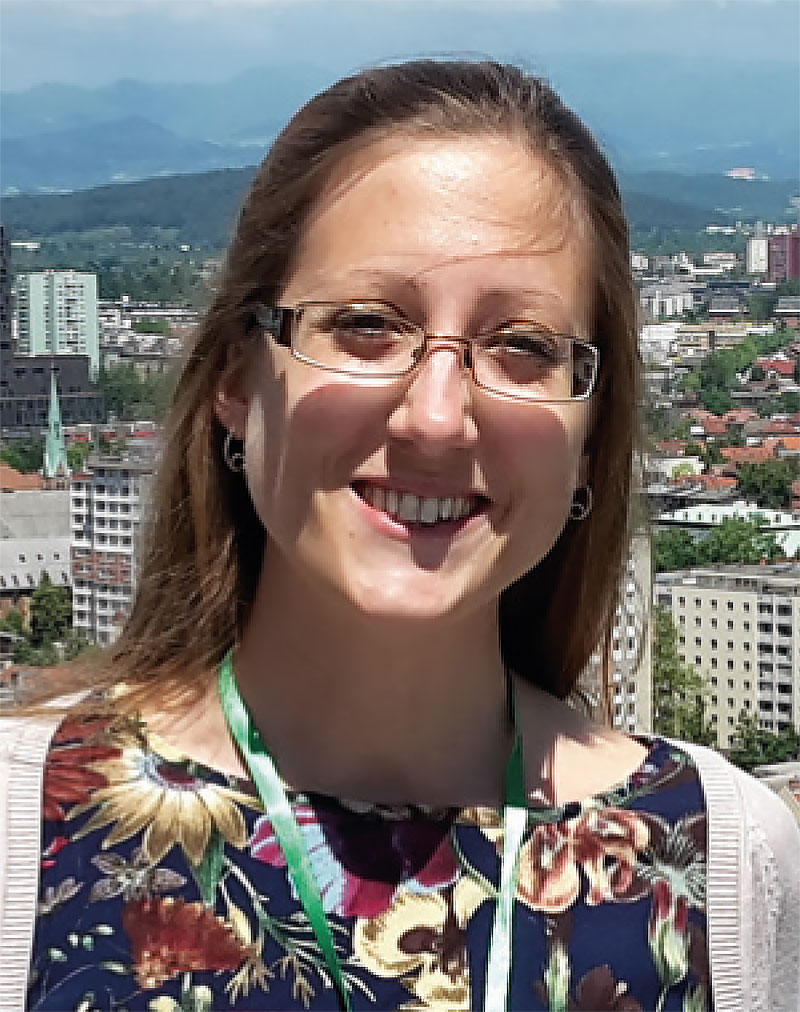 Helen Davies
CEnv MIEMA ACIEEM is Principal Environmental Consultant at WSP, one of the world's leading engineering firms.
She is responsible for integrating ecosystem services into environmental assessments of government plans and development projects. In her spare time, as well as finishing off her PhD(!), Helen volunteers as the Tree Warden for Basingstoke & Deane Borough Council.
---
Footnotes:
1 H. Davies, K. Doick, P. Handley, L. O'Brien and J. Wilson (2017), 'Delivery of Ecosystem Services by Urban Forests': www.forestry.gov.uk/PDF/FCRP026.pdf/$FILE/FCRP026.pdf
2 H.J. Davies, K.J. Doick, M.D. Hudson and K. Schreckenberg (2017), 'Challenges for tree officers to enhance the provision of regulating ecosystem services from urban forests': doi.org/10.1016/j.envres.2017.03.020
3 i-Tree tools: www.itreetools.org/ and www.forestresearch.gov.uk/research/i-tree-eco/
4 Defra (2016), Payments for Ecosystem Services: Review of pilot projects, 2012–15: www.gov.uk/government/publications/payments-for-ecosystemservices-review-of-pilot-projects-2011-to-2013
5 Tree Time Edinburgh: www.tree-time.com/
6 City Forest Credits: www.cityforestcredits.org/
7 PadovaO2: www.wownature.eu/host/padova-o2/
8 Melbourne's Urban Forest Fund: www.melbourne.vic.gov.au/community/greening-the-city/urban-forest-fund/Pages/urban-forest-fund.aspx
9 H.J. Davies, K.J. Doick, M.D. Hudson, M. Schaafsma, K. Schreckenberg and G. Valatin (2018), 'Business attitudes towards funding ecosystem services provided by urban forests': doi.org/10.1016/j.ecoser.2018.07.006
10 'Citizen attitudes towards a new tree planting programme in Southampton': www.soton-tree.uk/
---
This article was taken form Issue 185 Summer 2019 of the ARB Magazine.
National Tree Week
#ArbMatters

The Arboricultural Association is proud to support National Tree Week again in 2020!
Make your voice heard on National Tree Week
28th November – 6th December 2020
To celebrate National Tree Week, we're highlighting the value of the Arboriculture industry to the UK over the next month. Trees are so important and so often undervalued, tree care professionals get even less recognition; we want to change this.
So, with #ArbMatters, we're encouraging everyone to share their personal thoughts on why our industry is so important and why it needs greater recognition, using the hashtag #ArbMatters
Help us showcase this sector full of experts and amazing inspirational stories of people working with trees, pushing the boundaries of knowledge and learning.
Infographics
Why Arboriculture is Awesome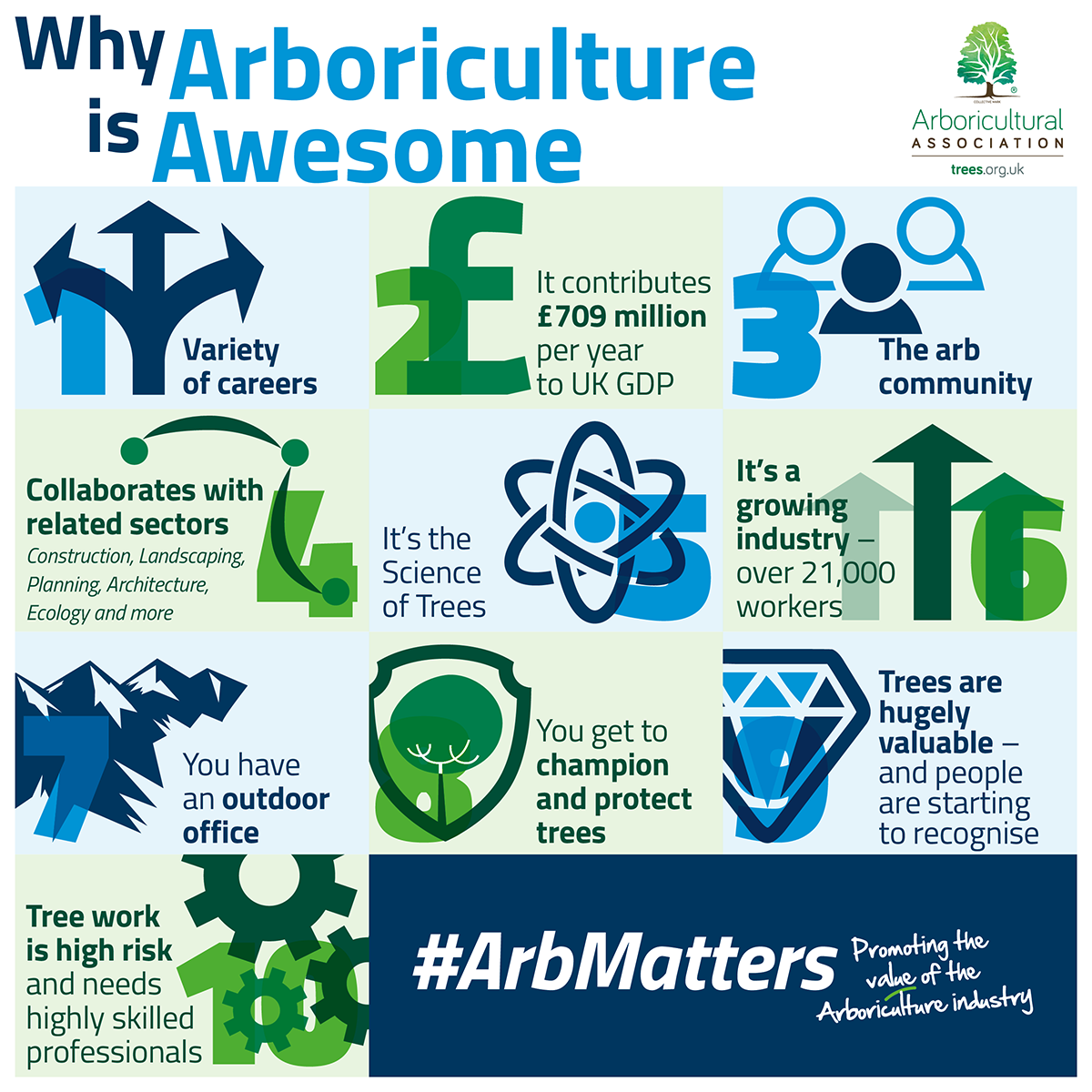 6 tips for Choosing Your Arborist
Tree work operations (arboriculture) require a high degree of technical competence, supported by training and experience. For these reasons tree work should only be undertaken by well-trained, competent arborists experience at the type of work being undertaken, e.g. tree pruning/tree removal.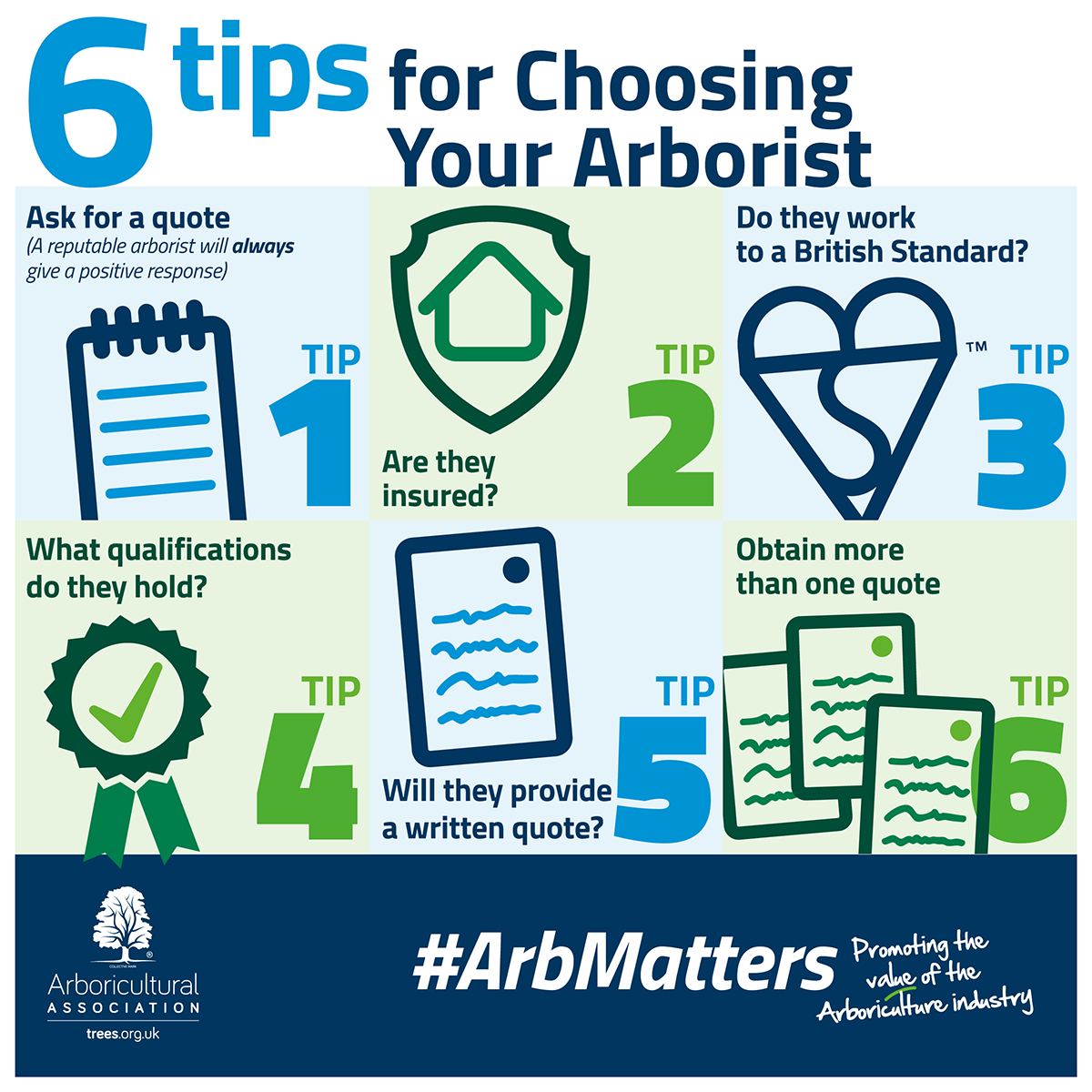 6 careers in Arboriculture
Working in the Arboriculture industry covers a multitude of different careers, each with their own set of experiences and skills. Here's an example of just a few: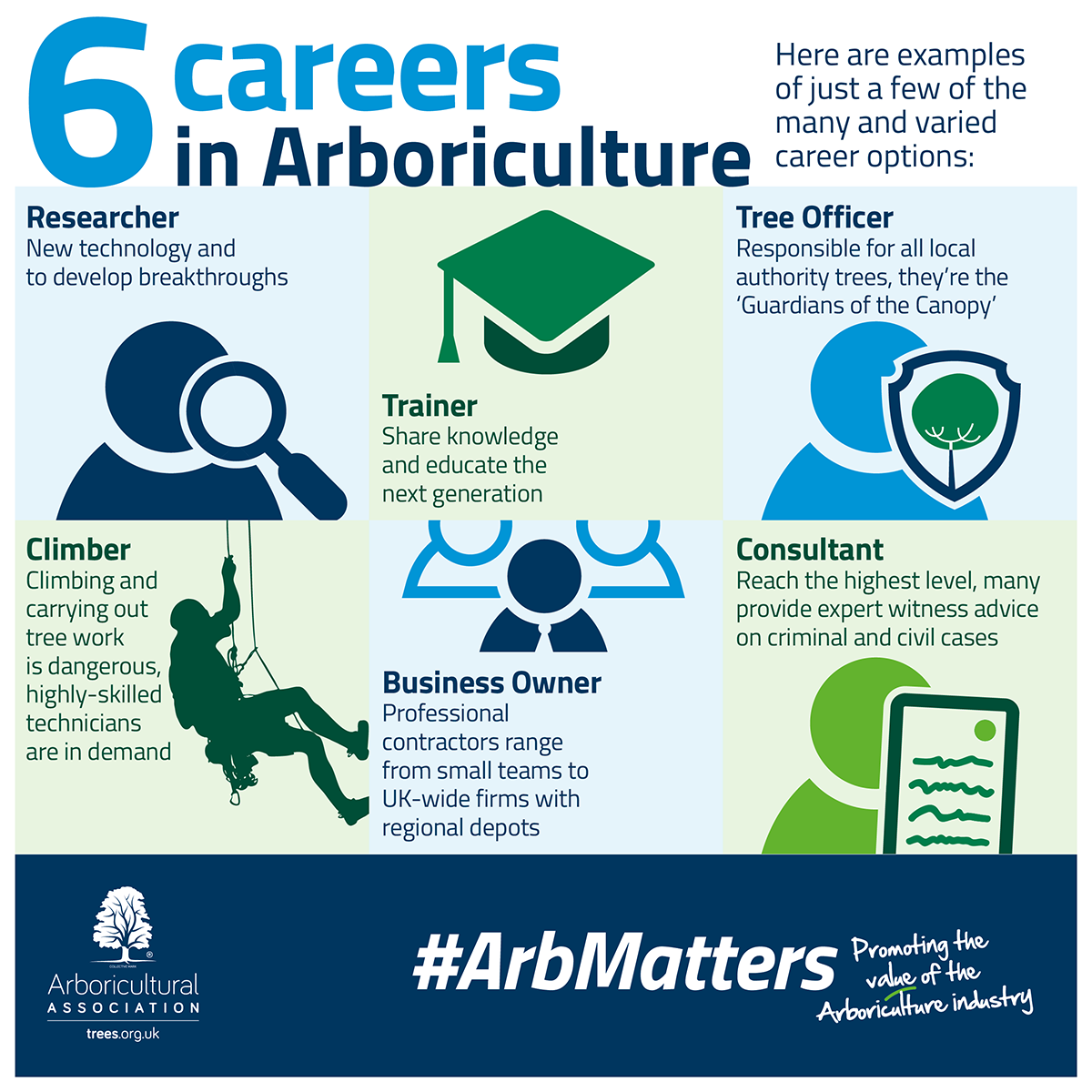 ---
How Can I Help?
Social Media Tool Kit
There are lots of ways you can help to spread the #ArbMatters message
Post a tweet, Facebook, Instagram or LinkedIn post along with an image of you and your team or one of our #ArbMatters social media cards.
Arboriculture Contributes £709 Million to UK GDP – read more
---
Example Social Media Post
Share a picture of you and your team explaining why #ArbMatters to you
Share a picture of a colleague or figure in the industry who inspires you
"We're celebrating National Tree Week at Corp Ltd by promoting the value of #trees and the #arboriculture industry because we want people to understand why #ArbMatters. Did you know Arboriculture contributes £709 Million to UK GDP?"
"Its National Tree Week and I'm celebrating the value of the #arboriculture industry. I love being part of an industry with people from all walks of life, working in different roles, who are brought together by a love for #trees and the outdoors. That's why #ArbMatters to me."
---
Download our Social Media Cards
---

Share a video from our 'Talking Trees' YouTube series
Share your favourite video from our playlist featuring inspirational experts
---
---
Hashtags
#ArbMatters
#NationalTreeWeek
New Fungi books available to pre-order
Two highly anticipated upcoming fungi publications are now available for you to pre-order.
Fungi and Trees: Their complex relationships (Pre-order)
by Professor Lynne Boddy MBE
£42 Pre-order
£75 Pre-order both
The fascinating new book from Professor Lynne Boddy, one of the worlds' leading mycologists. The book is aimed at anyone who is interested in trees or fungi. Trees cannot exist in the natural environment without fungi, and their interactions are the underlying theme throughout 'Fungi and Trees'.
Inside this book – preview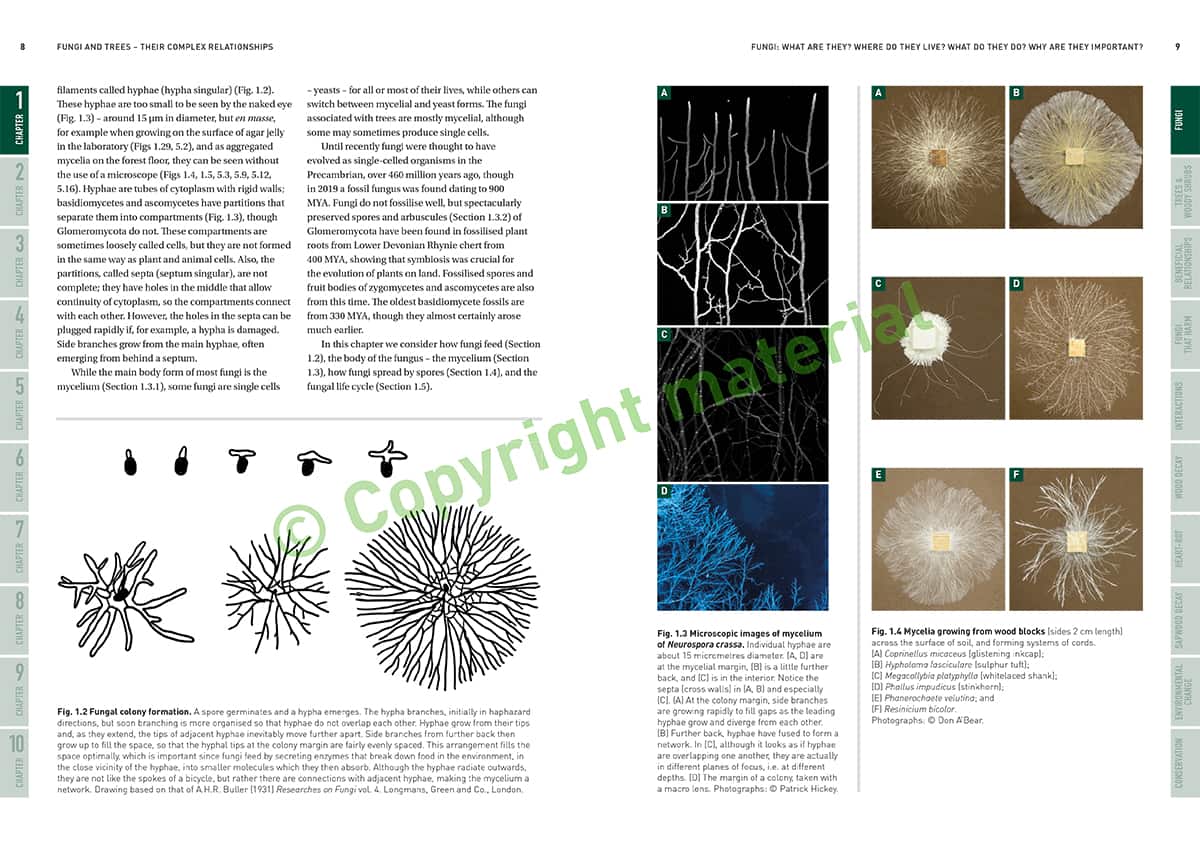 Fungi on Trees: A photographic reference (Pre-order)
by David Humphries and Christopher Wright
£42 Pre-order
£75 Pre-order both
Pre-order this must have reference, featuring in-depth biographies of 100 species of fungi found on trees. Illustrated with more than 900 colour photographs Annual and perennial sections cover brackets, clubs and balls, coral fungi, crusts, cushions, jellies, mushrooms, polypores, slime moulds, toothed fungi. Aimed at arboricultural professionals - and others with an interest in the subject - who want to improve their knowledge and understanding of fungi on trees.
Inside this book – preview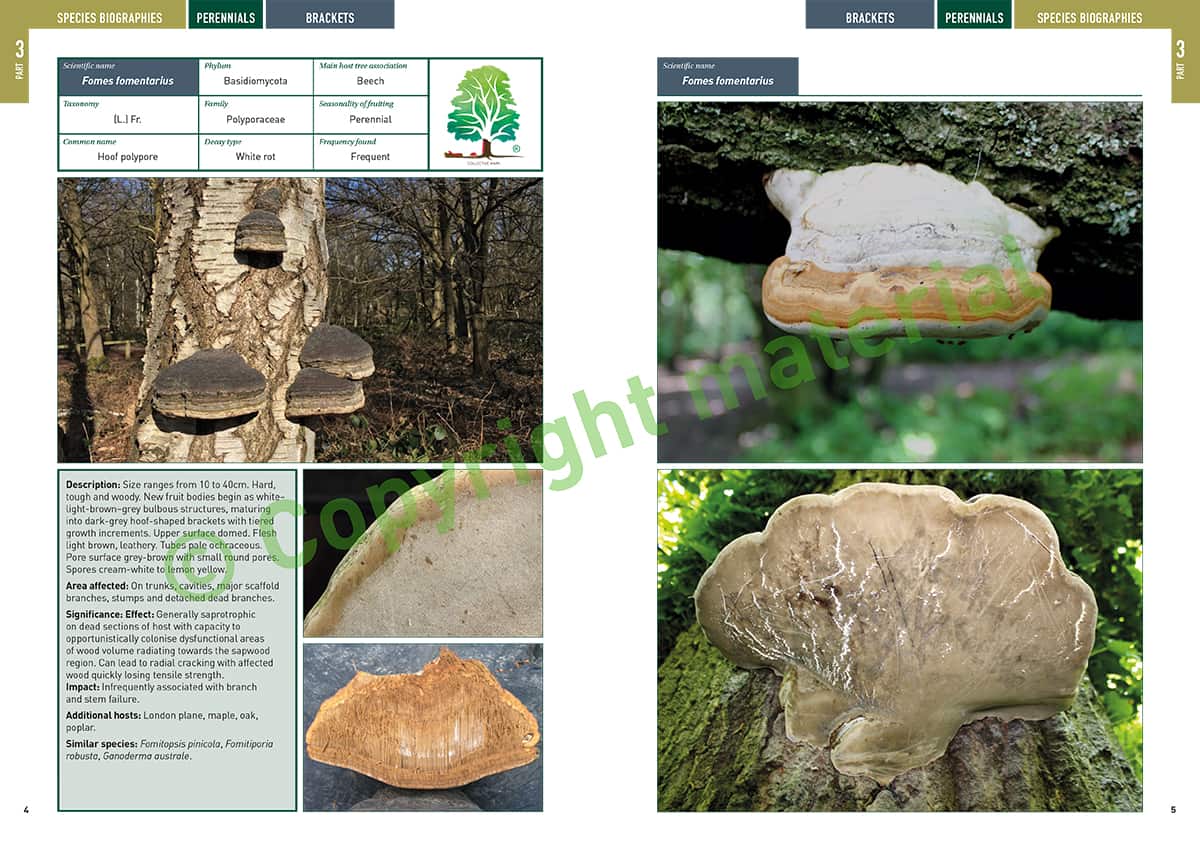 Estimated release dates – January 31st 2021
(We are unable to offer an exact date due to potential delays caused by Covid-19 but your books will be dispatched as soon as they are available.)