Women in Arboriculture: Webinar Spotlights
To celebrate International Women's Day 2022 we're proud to share a few of the many amazing women who have shared their knowledge and passion with us over the past 2 years.
We're also sharing lots of resources below to help you get involved this year from learning resources to selfie cards.
Naomi Zurcher
In Consideration of the Tree
Cecylia Malik
Polish Mothers on Tree Stumps
Jill Butler
Wisdom of the Ancients
Vikki Bengston
Veteranisation – using tools instead of time
Join Women in Arboriculture
International Women's Day Resources and Activities
Resources
LinkedIn IWD Learning Resources
#BreakTheBias Selfie Cards
#BreakTheBias: Why Business & Science Need More Female Power
More Women in Arboriculture Resources
For International Women's Day 2022 we're encouraging you to share your #WomenInArb pictures and stories this Tuesday 8th March.
Share your #WomeninArb #WomeninTrees story on Social Media!
Watch and Share our International Women's Day Video Playlist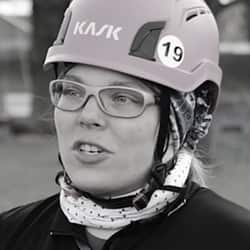 Boel Hammarstrand
(Climbing Arborist)
"Climbing a tree has nothing to do with your gender; it's purely to do with your skills, your knowledge and your passion.
"If you just put your mind to it, regardless if you're a man or a woman, anybody can do anything. You just have to believe in yourself and work together with each other in the industry"
---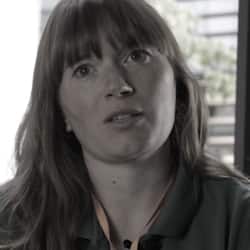 Becki Gawthorpe
(Biosecurity Outreach Officer)
"I've gone from climbing, to surveying, to consultancy and I'm now working for the Forestry Commission in their Tree Health Team which is something I never imagined that I could do with the qualifications I achieved in arboriculture."
---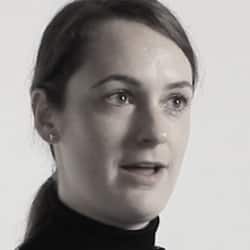 Michelle Ryan
(Senior Arboriculture & Landscape Specialist)
Michelle Ryan, AA chair, talks about women in arboriculture and the Women In Arboriculture working group in the lead up to International Women's Day 2020.
"If women that are wanting to come into the industry see themselves or see people like them, then they'll be more inclined to join…There's variety, you don't have to be a tree climber, but if you want to, do it!"
---
We Need Your Help
Whatever your role in arboriculture is; if you'd like to get involved and be featured in a short video interview or share a career blog post about your role please get in touch and email stephen@trees.org.uk or contact wia@trees.org.uk
Will Hinchliffe
Staff at the Royal Botanic Garden Edinburgh have had to relocate a number of established trees and shrubs in the collection in advance of the major redevelopment of the glasshouses and facilities. The most significant tree to be transplanted was this Acer griseum planted in 1938. The tree is a fine example of the taxa and one the garden was keen to save during the development.
The lift took meticulous preparation. The root ball was hand dug, wrapped and bound with sisal rope using a drum wrap pattern. Sisal was chosen because it actually contracts a little once wet. The tree was rigged using a basket formed from two looped chains linked by 1m eye-to-eye slings. The four slings from the main lifting point were then carefully routed through the canopy and joined to the top chain loop with shackles. This method is often used by gardens in America and advice was sought from Kurt Morell at New York Botanic Garden when planning the lift. The tree weighed in at 7.5t. The root ball held together well for the lift and the unwrapping after planting. However, it will be a number of years before we can really evaluate the success of the transplanting.
The photos below show the sequence of the operation. The first three, which show the tree being prepared for the move, were taken by Robert Unwin and the three images of the move are by Lynsey Wilson.
---
This article was taken from Issue 193 Summer 2021 of the ARB Magazine, which is available to view free to Arboricultural Association members by simply logging in to the website and viewing your profile area.
Join Our Campaign to Restore Our Ecosystems
We are delighted to officially launch our campaign for World Environment Day 2021.
This year's theme is Ecosystem Restoration, a topic of urgent importance. Check out our website hub for resources and inspiration on actions YOU can take to help restore our ecosystems!
In the UK and beyond, the Society for the Environment champions World Environment Day – a UN initiative which takes place on the 5th June each year. The initiative provides a platform for global education and inspiration; shining attention on a particularly pressing environmental theme. 
This year, the global theme for World Environment Day is Ecosystem Restoration, as part of the launch of the UN's 'Decade on Ecosystem Restoration' (2021 – 2030). Earlier this year, Chartered Environmentalists gave their insight into why ecosystem restoration is such a timely choice of theme. 
You might think that ecosystem restoration is a problem only for global institutions and Governments. Yet that couldn't be further from the truth. Imagine if we able to increase our connection with nature, especially in cities, and through this repair and restore all our ecosystems, all around the world… That is our vision in the run-up to World Environment Day (5th June), throughout the UN Decade on Ecosystem Restoration (2021 - 2030) ... and beyond!
To deliver this vision, this year we have continued to work alongside our key partners Canary Wharf Group, CIEEM, IEMA, Siemens, Skanska, and Wilmott Dixon, in developing the Ecosystem Restoration Hub. Here you will find inspirational resources on the importance of restoring our ecosystems and what we can all do to help!
Sarah Jones CEnv, Environment Manager at Siemens, said: 
"We all have a role to play in ecosystem restoration, be that from an individual or organisational perspective. At Siemens we work with the Wildlife Trusts to encourage our teams to engage with the natural world through volunteering and participating in #30DaysWild. An enhanced relationship with nature will help us all play a part in delivering on the goals set out by the UN Decade on Ecosystem Restoration."
Martin Ballard CEnv, Group Head of Environment at Willmott Dixon Holdings, said: 
"Restoring habitat, allowing wild spaces in estate corners or strips, and aligning landscape planting with indigenous species, not only improves ecosystems within built environments and the surrounding natural networks, but improves mental headspace, wellbeing, and resilience. The need for urgent action is never more apparent following the successive weather events and pandemics of recent times, and we must urgently offset urban heat island impact, mitigate flood risk, and support ecological continuity. Working together, we can live in harmony with nature and integrate built areas with ecosystems."
Sarah Mukherjee, CEO of the Institute of Environmental Management and Assessment (IEMA) said: 
"In a crucial year for environmental decisions, with the UK's Environment Bill returning to Parliament and our hosting of COP26, we must mark World Environment Day by urging global leaders to take immediate action to retain and restore our ecosystems. We simply cannot afford to lose any more of our natural resources and we must learn to live in ecological harmony with our ecosystems by protecting and preserving them.

Our members are working to ensure sustainability and best environmental practice is at the heart of everything we do to protect and preserve our environment."
Dougal Driver CEnv, Vice Chair of Society for the Environment, said: 
"Environmental professionals must lead the way through action and inspiration, in order to restore the ecosystems around the globe that have been degraded. Passion can effect change but when coupled with knowledge and expertise then that change becomes far more sustainable. I urge all environmental professionals to set a personal goal to change one thing that will help restore an ecosystem, whether achieved by influencing another person or Institution, or physically changing something on the ground. Every action, backed by knowledge, can make a real difference."
To maximise our combined impact, we have also teamed up with the National Park City Foundation, as well as the Wildlife Trusts' 30 Days Wild campaign, which encourages people to do one wild thing each day during the month of June. 
To find out more about what you can do to restore our ecosystems and how you can encourage others to do the same, visit socenv.org.uk/ecosystemrestoration today!
Henrik Sjöman and Andrew Hirons
When we talk about magnolias, it is mainly the spring-flowering species and varieties that come to mind. However, there are magnolias that create fantastic impact with their leaves rather than their flowers. The Japanese bigleaf magnolia, Magnolia obovata, is such a species. Its huge leaves give any location a unique and exotic character.
The bigleaf magnolia originates from Japan and the Kuril Islands in eastern Russia. In Japan, it grows at higher elevations (up to 1500m above sea level) in its southern distribution, whilst in its northern range it grows at much lower altitudes (up to 500m above sea level). The species is associated with cool and moist habitats, such as river valleys, where it can develop into trees that reach 30m in height. In nature, it rarely occurs in large, uniform stands; more frequently, it is found as individual trees or small groups scattered within mixed deciduous forests.
The large white flowers (about 16cm wide), which bloom in late June and July, have a pleasant sweet scent that cascades into their surroundings on still evenings. If you can't wait until the evening, just put your nose into the flower to enjoy its unique and beautiful smell. Flowers appear after the leaves have developed and it is not difficult to detect them because of their size and location: they rest on the large leaves, which can be up to 50cm long. You should be aware that flowering occurs relatively late in a bigleaf magnolia's life – about 15–25 years from seed sowing – which means that if you want to enjoy the display shortly after planting, you will have to invest in larger, and thus older, trees.
The flowers are certainly beautiful and fragrant, but the leaves are perhaps the species' greatest characteristic. During the summer, the fresh green leaves provide pleasant shade. In autumn, their upper side turns cinnamon brown, while the underside takes on light silver-brown colouration. When the leaves fall to the ground, they create a fine mixture of cinnamon and silvery brown. In botanic gardens, you can often see groups of children in the autumn equipped with their own giant bigleaf magnolia leaves: it seems to be impossible to pass these fallen leaves and not want to take them home!
Japanese bigleaf magnolia is relatively easy to establish. Avoid using bar-rooted or clumpgrown plants as the fleshy roots are very sensitive to overly brusque treatment. Thus, container-grown plants are recommended. To facilitate establishment in open and exposed places, they can be planted successfully with protective vegetation which can be removed as the magnolia develops. A well-established tree can have very strong growth in early maturity, with an annual shoot extension of over 1m being widely observed. This strong growth usually subsides after 40–50 years. As a youngster, it has a relatively narrow pyramidal to columnar growth habit with a usually continuous central leading trunk. As the tree matures, the crown splits into a number of coarse branches and becomes much wider.
The bigleaf magnolia requires good growing conditions. A rich and moisture-retaining soil is preferable – do not forget that the species originates from cool and moist forest environments in Japan and eastern Russia. So this is a tree for parks and gardens, because it requires soil conditions that can be difficult to offer in harsh inner-city environments. The species is also an interesting choice for mature park environments where you want an exciting addition in a fairly shady position, such as under a canopy of other light-transmitting tree species. Avoid placing it in overly windy and exposed sites.
---
Dr Henrik Sjöman is a Lecturer at the Swedish University of Agriculture Sciences and a Scientific Curator at Gothenburg Botanic Garden.
Dr Andrew Hirons is a Senior Lecturer in Arboriculture and Urban Forestry at University Centre Myerscough.
---
This article was taken from Issue 193 Summer 2021 of the ARB Magazine, which is available to view free to Arboricultural Association members by simply logging in to the website and viewing your profile area.
Kenton Rogers and Keith Sacre, Treeconomics
It is a widely recognised and an undisputed fact that local authorities across the UK own and are responsible for many of our urban trees. Studies like Trees in Towns 2 and various i-Tree Eco reports have highlighted that the trees owned and managed by local authorities constitute approximately 30–40% of the urban forest in any given area.
This publicly owned estate is generally managed by local authority tree officers on behalf of the communities their authorities serve. Where they are in place, tree officers are essentially the custodians of our public urban forest. However, their position within local authority (LA) hierarchy is varied and, as each LA is made up differently, an integrated system of overlapping departments and functions, the resource budget available is equally varied.
Tree officers are also subject to numerous other factors which affect service delivery: things such as the support and focus of members, the planning department and strength of planning enforcement, and the willingness of legal to take offences to court or issue enforcement notices. Across the country there is disparity, but by and large, the responsibility for the sustainable development of the publicly owned urban forest estate rests with tree officers.
The range of work undertaken also varies from the statutory protection of trees and risk management through to planning, highways and housing, and the day-to-day proactive management of actual tree stock from planting through to removal. Often, trees are only a part of a wider picture and other issues may lead to decisions which go contrary to what a tree officer has planned. Indeed, they may not even be consulted on decisions that directly impact the trees they manage. There are also many other organisations and individuals who contribute to the management of the public urban forest estate but invariably, on-the-ground decisions and recommendations rest with the tree officer.
It is undeniable that trees are a valuable and appreciating asset, providing a range of public goods. Given that only a handful of these benefits are currently measurable and even fewer are quantifiable in terms of a cash value, any figure put on these services to society is likely to be a gross underestimate.
So, what could be the value of the public goods delivered by the UK's publicly owned urban forest? And what might that estate be worth as an asset? Sadly, these national figures are unknown, although i-Tree Eco studies carried out by Treeconomics and others have provided glimpses as to the value of the public goods delivered by the trees managed by tree officers in specific areas.
Using i-Tree Eco to quickly run and process existing tree inventories has enabled some tree officers to provide illustrative figures of both the structure and value of the public tree asset they manage on behalf of their communities.
5 studies, 230,000 trees, £1.7 million annual benefits
Looking at five such studies carried out by Treeconomics in London, it is possible to begin to articulate the glimpses referred to above. The studies will remain unnamed for the purpose of this article, but it emerged that the five authorities and their tree officers were managing a total of at least 230,000 individual trees. Were these trees to be lost, it would cost over £347 million to replace them all.
The carbon stored in those trees had a value of over £27 million at today's non-traded social cost figures provided by the UK government. Annually, the trees sequestered carbon with a value of £500,000, absorbed over 40 tonnes of pollution and provided over £80,000 of benefits in terms of avoided storm water run-off. The total annual benefits and public goods provided by the 230,000 trees amounted to over £1.7 million. That is approximately £8 of public good delivered annually by each tree.
What might the asset value of all the publicly owned trees managed by tree officers in London actually be? For the purposes of this article, it is not unreasonable to conservatively extrapolate further with some rough calculations.
London-wide estimates
Using the five case studies as a baseline, the average number of trees managed is 43,000. Extended to the whole of London, this would indicate that the tree officers of London are managing around 1.5 million individual trees. If we take £8 as the figure representing the annual public goods delivered by publicly owned trees, then the annual benefits and public goods delivered amount to something in the region of £12 million per year.
This is a conservative estimate, as the value of public goods such as health and well-being are not yet calculated by i-Tree Eco. However, there is overwhelming and ever-growing evidence that trees and green-space deliver massive benefits which have yet to be fully realised.
It is obviously dangerous to speculate too far with such crude figures. For example, a better estimate would be achieved by relating average benefits to tree canopy cover and extrapolating by that, rather than multiplying our average from the five studies to the 33 boroughs. However, the exercise does serve our immediate purpose: to highlight the valuable and critical work that tree officers do.
It is impossible with any degree of accuracy or credibility to extrapolate these rough calculations as they stand to encompass the UK in its entirety. But it becomes clear that the resource managed by tree officers as custodians of the public estate is considerable and that their role as asset managers and delivery agents for a range of public goods is significantly undervalued, as is the profession they are part of. Tree officers across London are managing an asset with a monetary value of well over £7 billion that, in addition, delivers (at a very conservative estimate) £12 million of benefits and public goods each year.
Imagine if, through a new nationwide study (a 'Trees in Towns 3' perhaps), accurate and precise figures were available from across the UK for the public goods provided by the urban forest. Ideally, such an exercise would be carried out by a central government agency such as Forest Research, to provide a UK-wide baseline or benchmark.
Using i-Tree Eco inventory analysis at the local level could then also provide not just the facts and figures, but an advocacy tool to demonstrate good value for money and to enhance resourcing for management and maintenance of trees, something which the publicly owned tree estate in our urban areas is crying out for.
And although the authors appreciate that the 'true' value of trees may never be obtainable, we should hope to reach a point where the value of the role tree officers play in our society will be better recognised and endorsed nationally too, with funding that takes account of the huge appreciating asset they are custodians of.
---
This article was taken from Issue 193 Summer 2021 of the ARB Magazine, which is available to view free to members by simply logging in to the website and viewing your profile area.
His Royal Highness The Prince of Wales, Patron, has planted a tree to launch The Queen's Green Canopy (QGC) - a unique, UK-wide tree planting initiative created to mark Her Majesty's Platinum Jubilee in 2022, by inviting people to "Plant a Tree for the Jubilee."
Her Majesty The Queen joined The Prince of Wales for the first Jubilee tree planting in the grounds of Windsor Castle earlier this year, during the tree planting season.
The Prime Minister Boris Johnson today welcomed the QGC initiative which invites everyone to plant sustainably to create a national legacy in honour of The Queen's leadership over 70 years. He said:
"Our trees stand at the frontline of our fight against climate change and by sustaining our beautiful countryside for generations to come, The Queen's Green Canopy is a fitting tribute to Her Majesty's years of service to this country. I urge everyone to get involved and 'plant a tree for the Jubilee'."
Everyone from individuals to Scout and Girlguiding groups, villages, cities, counties, schools and corporates will be encouraged to plant trees from October 2021 when the tree planting season begins, through to the end of the Jubilee year in 2022. The countdown to planting season begins today, giving people time to plan their planting projects.
As well as inviting the planting of new trees, The Queen's Green Canopy will highlight and showcase 70 amazing and irreplaceable Ancient Woodlands across the United Kingdom and identify 70 Ancient Trees to celebrate Her Majesty's 70 years of service.
The QGC project will also create a pilot training programme for unemployed young people aged between 16-24 through Capel Manor College, London's only specialist environmental college of which The Queen Mother was Patron, to plant and manage trees.
From October, all planting projects can be uploaded onto an interactive map on the new QGC website so that everyone can share and inspire others, as well as creating a green canopy of projects to cover the country.
The Prince's Jubilee tree was planted earlier this year in the grounds of Windsor Castle in March, during the official planting season (October-March). A photograph of Her Majesty and His Royal Highness with the tree has been released in support of The Queen's Green Canopy launch.
Today the QGC website has been launched www.queensgreencanopy.org which gives people information on how they can get involved.
The Environment Secretary, George Eustice, said:
"I want to encourage everyone to support the launch of The Queen's Green Canopy. From individuals, schools, farmers, environmental groups and businesses, we want people to get involved, grow and protect our nation's trees, and mark the Platinum Jubilee.
"Tackling the climate and biodiversity crises is a priority. Healthy and productive trees and woodland will play a crucial role in this – which is why we are committed to increasing tree planting across the UK to 30,000 hectares per year by the end of this Parliament, and investing millions of pounds to help deliver this through the 'Nature for Climate Fund'."
Tree planting season - October to March
The Queen's Green Canopy will encourage everyone to learn more about the best way to plant trees so that they survive and flourish for years to come. Trees and hedgerows must be planted with care, at the right time of year, in the right place and with species that are not prone to prevailing tree diseases. The QGC initiative will encourage planting during the official planting season, October to March, to optimise the chance of trees surviving and flourishing.
People are encouraged to use the summer to plan their Jubilee tree planting projects and be ready for October.
Through our QGC Partner The Woodland Trust, schools and community groups will be able to apply for three million free saplings, available on a first come first served basis.
Details will be outlined on www.queensgreencanopy.org from June, alongside expert advice from our partners about tree planting "best practice" – including where to plant and how to secure a healthy tree which is right for the location.
The planting of new trees across the United Kingdom may take the form of:
Individuals planting trees on their private land.
Corporates and businesses planting trees on their land and creating tree planting projects with employees.
Platinum Jubilee Community Planting - projects for youth groups, Parishes, Residents Associations. Community groups can apply for free saplings from June through the QGC website, available on a first come first served basis.
A Platinum Jubilee Avenue of medium-sized or large trees ideal for cities, large estates, new housing developments and parishes.
A Platinum Jubilee Copse on private land or land allocated by the County or Council.
A Platinum School Tree: all schools are encouraged to actively engage with the QGC. Schools may apply for free saplings through the Woodland Trust on the QGC website from June, available on a first-come-first served basis. In addition to this, the QGC will make contact with as many state schools in the UK as possible to arrange free trees through our partner organisations. The number of free trees available will depend on donations received. There is also an education hub on the QGC website which provides materials for schools.
The Queen's Green Canopy Map
A special interactive map has been created to track the Jubilee tree plantings, which is embedded within the QGC website. When planting season arrives in October, people will be able to upload images with their newly planted Jubilee trees on the QGC map.
The tree planted by His Royal Highness represents the first Jubilee tree on the QGC map, along with four foundation plantings by Royal Mail in England, Northern Ireland, Scotland and Wales.
Donations
The Queen's Green Canopy is a not-for-profit initiative and money raised will be donated to deprived areas and urban schools through our QGC partner, Trees for Cities. The QGC will also offer people the opportunity to commemorate loved ones through the donation of a Jubilee tree.
The Queen's Green Canopy Partners
Collaboration is central to the QGC. We are proud to partner with the following charities, social enterprises and Government Departments to help us plant and protect trees across the UK.
Cool Earth
Cool Earth is the international climate charity working alongside communities living in the world's most threatened rainforest. Building on the successful Queen's Commonwealth Canopy (QCC) project, Cool Earth are the hosts of The Queen's Green Canopy, enabling the initiative through the provision of necessary infrastructure.
Chair of Natural England and Cool Earth Trustee, Tony Juniper CBE said:
"Expanding woodland and tree cover, with the right trees in the right place, is key to the recovery of the world's natural environment, including here in Britain. Her Majesty's Platinum Jubilee marks an unparalleled moment to raise our ambition in that regard, harnessing Cool Earth's expertise to help do the job."
The Woodland Trust
The Woodland Trust is the largest woodland conservation charity in the United Kingdom, with over 500,000 supporters. The Woodland Trust works in support of a UK rich in native woods and trees for people and wildlife. In addition to sharing their expertise, the Trust has committed three million free saplings to schools and communities across the UK as part of the QGC initiative.
CEO of the Woodland Trust, Darren Moorcroft, said:
"There is no more fitting way to celebrate Her Majesty's Jubilee than through striving to increase and protect our native tree cover. The last year has emphasised the central role that trees and woods play in the life of the nation. We need more projects like this, giving people access to our natural heritage, opportunities to do something positive for the environment, and helping to safeguard it for our children in the face of a combined climate and nature crisis."
The Royal Horticultural Society
Committed to inspiring a passion for horticulture, the Royal Horticultural Society (RHS) is the UK's leading gardening charity. The launch of the QGC coincides with the start of the RHS's virtual Chelsea Flower Show. The RHS will also be supporting the QGC during the physical event in September. As Patron, The Queen typically visits the flower show alongside Members of the Royal Family.
Royal Horticultural Society Director General, Sue Biggs, said:
"It is wonderful to be involved in The Queen's Green Canopy, and we could not be more delighted that such a fabulous initiative is launching during RHS Virtual Chelsea week, when we normally hold the world famous RHS Chelsea Flower Show, which Her Majesty The Queen has visited so often.
The Queen has also planted many treasured trees at RHS Gardens over the years, and as the UK's gardening charity, we are very excited about helping and encouraging millions of gardeners to 'plant a tree for the Jubilee' over the autumn months."
Trees for Cities
Trees for Cities (TfC) is a national charity operating in towns and cities across the UK with the goal to create healthy, accessible, functional and resilient urban forests for today and for future generations. TfC will support the delivery of the QGC programme in urban areas, helping to target places of greatest social and environmental need.
Chief Executive of Trees for Cities, David Elliott, said:
"We are incredibly proud to be a partner of The Queens Green Canopy initiative in celebration of The Queen's Platinum Jubilee in 2022. By encouraging people to plant and protect urban trees as a legacy to Her Majesty's Service to the Nation, we hope to enable and inspire individuals and local communities across the UK to connect with nature and each other. Through this partnership, these trees will provide a multitude of benefits to local communities in our towns and cities and inspire a new generation of young people to plant trees that will not only survive but thrive for generations to come."
The Forest Canopy Foundation
The Forest Canopy Foundation (FCF) is made up of independent private sector forestry companies who manage an innovative scheme, combining public and private finance and landowner interest to achieve woodland planting that all can be proud of. The FCF will provide expert advice for companies wishing to participate in the QC initiative, particularly those who wish to do extensive planting.
Director of The Forest Canopy Foundation, Niel Nicholson, said:
"The Forest Canopy Foundation are delighted to partner with The Queen's Green Canopy. We will be providing advice and guidance to the Queen's Green Canopy on how to plant trees so that they survive and thrive, across the whole of the UK."
DEFRA
The Department for Environment, Food and Rural Affairs (DEFRA) are the Government department responsible for safeguarding our natural environment, supporting our worldleading food and farming industry, and sustaining a thriving rural economy. Trees planted as part of the QGC initiative will contribute to the UK Government's tree planting and woodland creation commitments.
Chair of the Forestry Commission, Sir William Worsley, said:
"The value of trees to people and nature has never been clearer and at a time where we must do everything we can to not only tackle climate change, but also adapt to its impacts. I would urge everyone to pick up a spade and plant a tree for the jubilee. As the government's expert forestry advisors and proud carers of the nation's forests for over 100 years – we are hugely excited to support The Queen's Green Canopy."
Cavendish Group CEO, Mala Manku said:
"We're honoured at Cavendish to be working with you to mark both The Queen's outstanding contribution to sustainability and the skills gap that needs to be addressed to continue this important legacy. Together, this work will be an important step towards ensuring underprivileged groups are at the heart of the UK's ambitions to tackle the climate crisis, create green jobs and reskill parts of the workforce that need it most."
The Queen's Green Canopy Platinum Supporters
The QGC is grateful to be working with a select group of Founding Platinum Supporters: Royal Mail, Coutts, The John Lewis Partnership, Coupa and Rentokil Initial plc.
Royal Mail is the leading provider of postal and delivery services in the UK and the UK's designated universal postal service provider. As the Founding Platinum Supporter of The Queens Green Canopy, Royal Mail has planted four mature trees in each nation of the UK at four Royal Mail sites. The trees can be found at mail centres and delivery offices in Belfast, Portsmouth, Swansea and Glasgow.
Royal Mail Chief Commercial Officer, Nick Landon, said:
"Royal Mail is the original postal service. For over 500 years we have taken the long view and continuously reinvented ourselves for the next generations. As the Founding Platinum Supporter of The Queen's Green Canopy, Royal Mail is incredibly proud to support this inspiring project which is creating a greener environment for generations to come. As part of this support we have planted four wonderful indigenous trees, one at a selected Royal Mail site in each UK nation, in celebration of Her Majesty The Queen's Platinum Jubilee and for the enjoyment of all for many years to come."
Coutts Chief Executive Officer, Peter Flavel, said:
"We're proud to be a Founding Partner of The Queen's Green Canopy to commemorate Her Majesty's Platinum Jubilee. The planting and protection of trees, in line with the 'right tree, right place, right reason' principle, is of paramount importance to combat climate change and rejuvenate communities, and we are delighted to support this initiative and play our part."
John Lewis Partnership Chairman, Sharon White, said:
"The Queen's Green Canopy is a fantastic way to support Her Majesty's Platinum Jubilee. In a year when we're focused more than ever on nature and its importance to our lives, everyone at John Lewis and Waitrose is excited to be a founder member of the project. Working with our Partners, customers, suppliers and farmers, planting a tree for the Jubilee will be a privilege and helps improve our urban, suburban and rural landscapes."
Coupa Senior Vice President, Helen Trim, said:
"Coupa is honoured to be supporting The Queen's Green Canopy this year. Native woodland and trees are vital to helping fight climate change. It is essential that we all do our part to continue to plant and protect nature's natural carbon-removing and air-filtering resources to make a positive impact on the environment and our local communities."
Rentokil Initial plc CEO, Andy Ransom, said:
"On behalf of our colleagues and customers across the UK and the Commonwealth we are delighted to be a Founding Platinum Supporter of The Queen's Green Canopy. This is a wonderful way to mark Her Majesty's Platinum Jubilee in 2022 and we are pleased to support the planting of trees in schools and urban areas."
Further Background
Throughout Her reign, The Queen has planted more than 1,500 trees all over the world and has spoken alongside Sir David Attenborough of the importance of trees in the Earth's future.
The QGC is a voluntary and inclusive initiative which is open to participation by everyone in the UK.
The QGC is a symbolic gift which involves the voluntary dedication of forests and woodland – there is no land/title transfer.
Planting trees and protecting forests are simple, cost effective ways to slow climate change, filter our air, enhance our communities and provide habitats for wildlife.
The QGC is a not-for-profit initiative, which has not received Government funding.
QGC Website and social media channels
The QGC website www.queensgreencanopy.org and social media channels will go live on Monday 17 May, supported by a "takeover" of the Royal Family's Instagram stories. Please follow the QGC and the launch at these handles and hashtags:
Instagram: @queensgreencanopy / @theroyalfamily / @clarencehouse
Twitter: @qgcanopy / @royalfamily / @clarencehouse
Facebook: @queensgreencanopy / @thebritishmonarchy
LinkedIn: @queensgreencanopy / @theroyalfamily
Hashtags: #queensgreencanopy #plantatreeforthejubilee #jubileetree #qgclaunch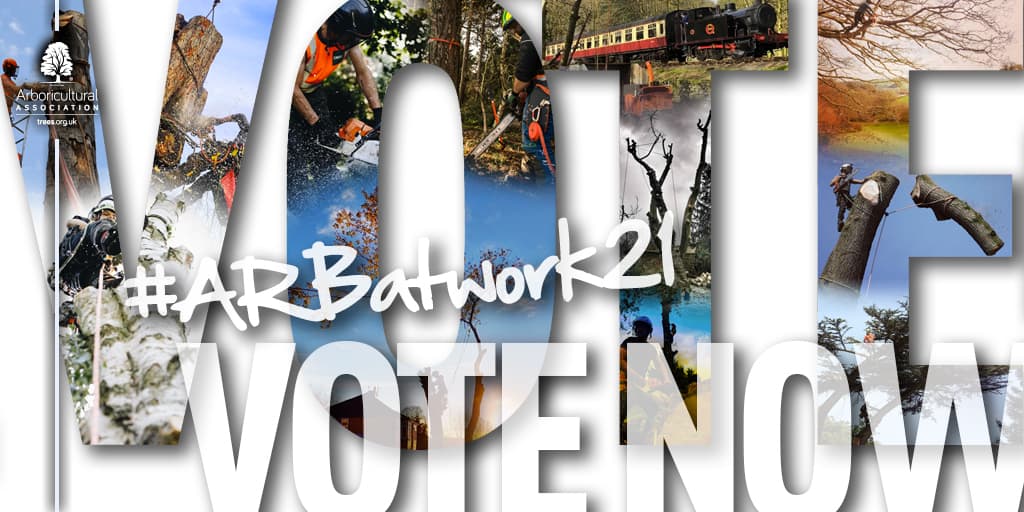 This year we received over 280 entries and the standard of photos has been higher than ever before!
Now, this is your chance to vote for your favourite photo and crown a winner!
This Years Top prizes: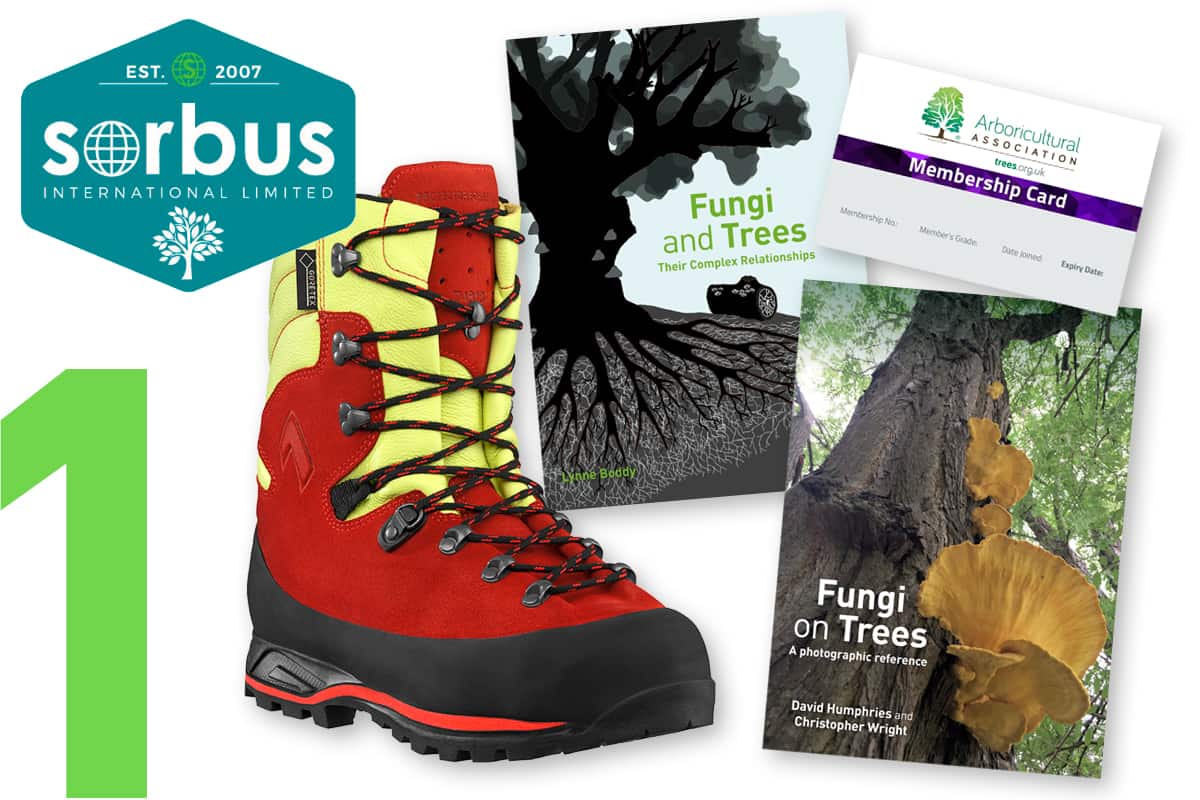 HAIX Protector Forest 2.0 chainsaw boots from Sorbus (£306)
1-year of AA membership (£67 - £240 depending on what grade you qualify for)
Fungi book bundle (£75)
Total Value: Up to £621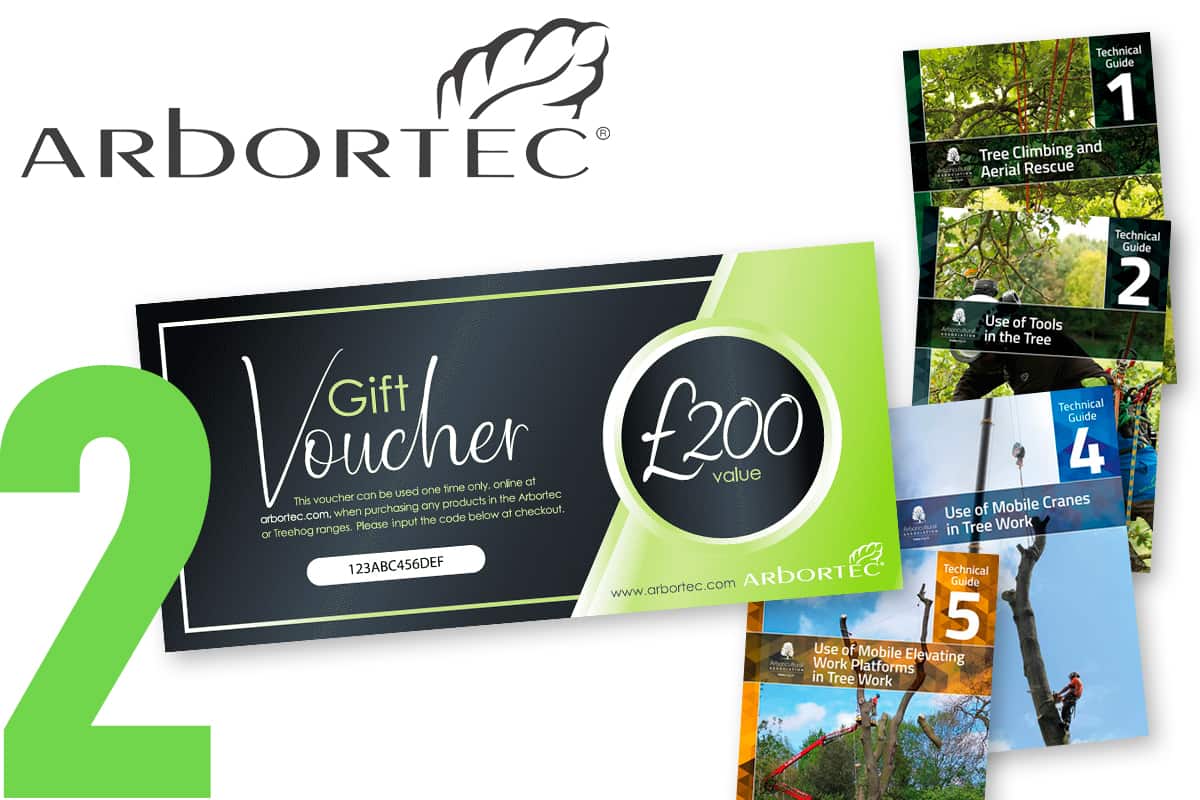 Arbortec gift card (£200)
Technical guides bundle (£50)
Total Value: £250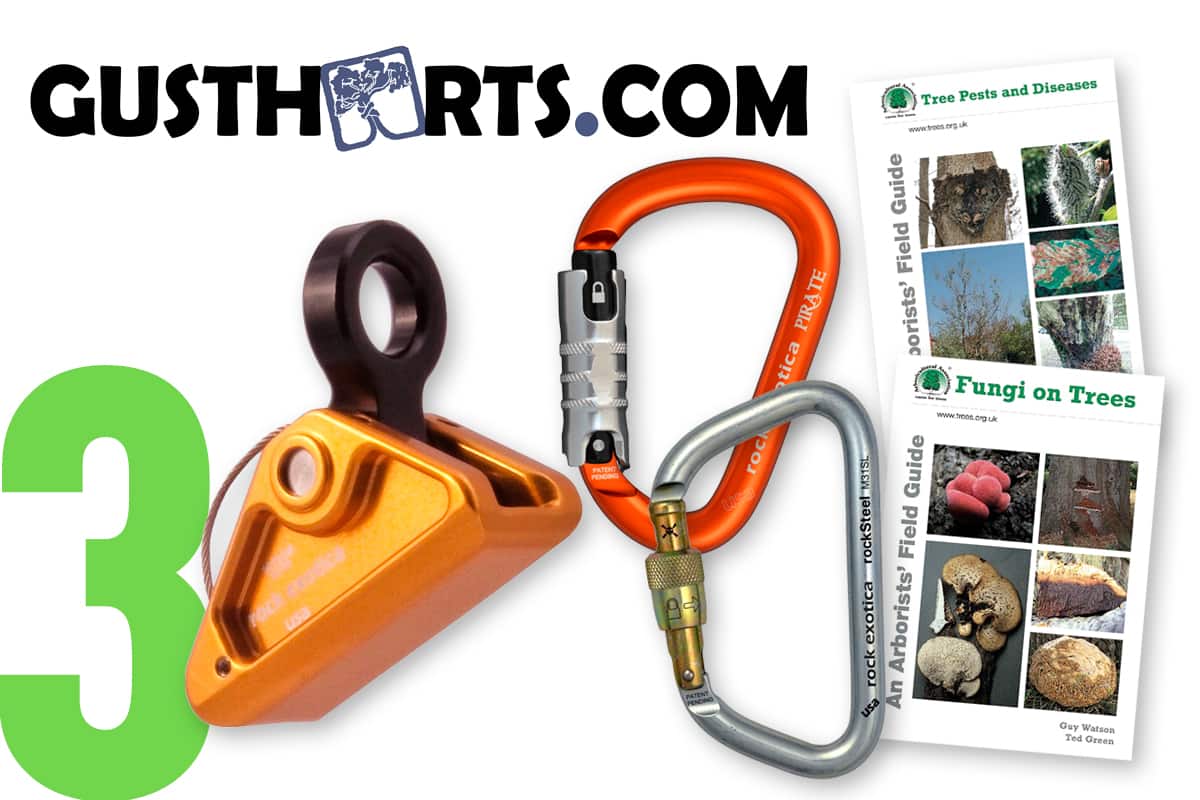 Gustharts climbing equipment (£145)
Arborists' field guide bundle (£25)
Total Value: £170
New fund for local authorities to increase tree planting and natural regeneration in locations outside woodlands, helping the nation build back greener from the pandemic.
£2.7 million available this round, with applications open from early April 2021.
We expect that up to 50 grants worth £50,000 to £300,000 will be available for local authorities to plant and encourage natural regeneration of trees to restore neglected green spaces in their communities.
Trees have a crucial role to play in delivering net zero emissions, recovering nature, and bring numerous public benefits, including reducing air pollution and flood risks.
A brand-new funding initiative to increase tree planting and natural regeneration in local communities has been announced by the government today (Friday 12 March), with £2.7 million available this year, building the pipeline of projects for community planting in future years.
The Local Authority Treescapes fund is aimed at establishing more trees in riverbanks, hedgerows, parklands, urban areas, beside roads and footpaths, in copses and shelterbelts, including neglected, disused and vacant community spaces. Trees in these settings are particularly valuable as they can provide the greatest levels of benefit to ecosystems and society, such as carbon absorption, flood protection and support for biodiversity, as well as connecting fragmented habitats.
The fund will help the nation build back greener from the pandemic and will target landscapes that have been neglected in the past, ecologically damaged or affected by tree diseases like ash dieback - with ash being the most common species of tree found in non-woodland locations. Grants are available for local authorities, working together with community groups, volunteers, NGOs. Successful applicants will be informed by the end of July.
Forestry Minister Lord Goldsmith said:
"I am delighted to announce this new fund, which will get trees planted and land regenerated for the benefit of local communities and nature. This is an opportunity for communities to work with their local authorities to identify land, design projects and apply for funds. Trees and land restoration are central to our plans for nature recovery and to get to net zero emissions, and we know how much value people place on trees and green spaces in their local communities."
Forestry Commission Chair Sir William Worsley said:
"The Local Authority Treescapes Fund can play an important role in creating resilient new tree growth our communities, particularly in areas which have lost trees to historical neglect and disease."
This year, £2.7 million will be available from the government's Nature For Climate Fund.
Applications will be open to all local authorities, via top tier authority applications. Local authorities are encouraged to work with other organisations, NGOs, community groups and private individuals to deliver the most exciting projects. Bids will be accepted from early April 2021.
The Nature For Climate fund will help us deliver the English portion of the government's manifesto commitment to increase tree planting to 30,000 hectares per year across the UK by 2025, alongside peatland restoration and nature recovery.
The Plantsman's Choice
Elm as a future urban tree: is it possible?
Dr Henrik Sjöman and Dr Andrew Hirons
The high tolerance of many elms to challenging urban conditions, combined with their ease of establishment, meant that they were widely appreciated across Europe and North America until their near-complete demise as a result of Dutch elm disease (DED). Today, as we seek long-term sustainable tree species for our towns and cities, there is a great desire to make the elm part of our urban treescape once again.
In Europe and North America, the elm (Ulmus spp.) was historically one of the most common urban trees until the end of the 20th century. Parts of Amsterdam in the Netherlands had over 70% elm along their streets and in their parks. Cities such as Malmö in Sweden were also proud of their majestic elms. It seems that in the eyes of some policy makers there was no reason to break a winning concept: all other trees were worse in comparison; it had to be elm on elm. However, these cities experienced the catastrophic effects of over-reliance on one type of plant material as the DED epidemic struck. Such widespread mortality of such a profoundly dominant tree was a bitter blow to many towns and cities. The effects of these losses can still be observed today.
Therefore, proposing elm once again as a city tree may seem unthinkable, but thanks to the hard work of tree breeders, it is now a realistic prospect. We know that many Asian species of elm are resistant to the serious type of DED, which has led them to be used in extensive hybridization work to produce DED-resistant trees. Many of these selected cultivars are of North American origin, including two that we have a substantial experience of now: the so-called Resista® elms, 'New Horizon' and 'Rebona'. In order to succeed with them, however, you must know their background, so that you can more easily understand their capacity for growing in urban environments, as well as the care they may require.
Both cultivars are American hybrids from the University of Wisconsin and both have the Siberian elm (Ulmus pumila) and Japanese elm (Ulmus davidiana var. japonica) as their parents. It's important to note that the characteristics of Siberian elm are such that its genes might be considered something of a mixed blessing.
In fact, some of what is said about the Siberian elm would not be polite to put into print. Suffice to say that some consider its weed-like growth, which results in an untamed, wild crown perched atop a stick, makes it one of the worse trees you can grow. However, the advantage of the species is its outstanding tolerance for hot and dry conditions, attributes that have served it well in its native regions around the edges of the Gobi Desert in northern China. So, having Siberian elm as a parent in these cultivars means that you get trees that are tolerant to the most challenging of urban environments and that quickly establish and grow fast. On the other hand, you also get trees with a rather messy crown structure, which is particularly difficult to manage at a young age when branching can be very dense and irregular. This means that it is wise to buy larger plant material (trunk size at least 25–30cm circumference at 1m) where the nursery has already done the difficult and extensive work of building an even and attractive crown structure.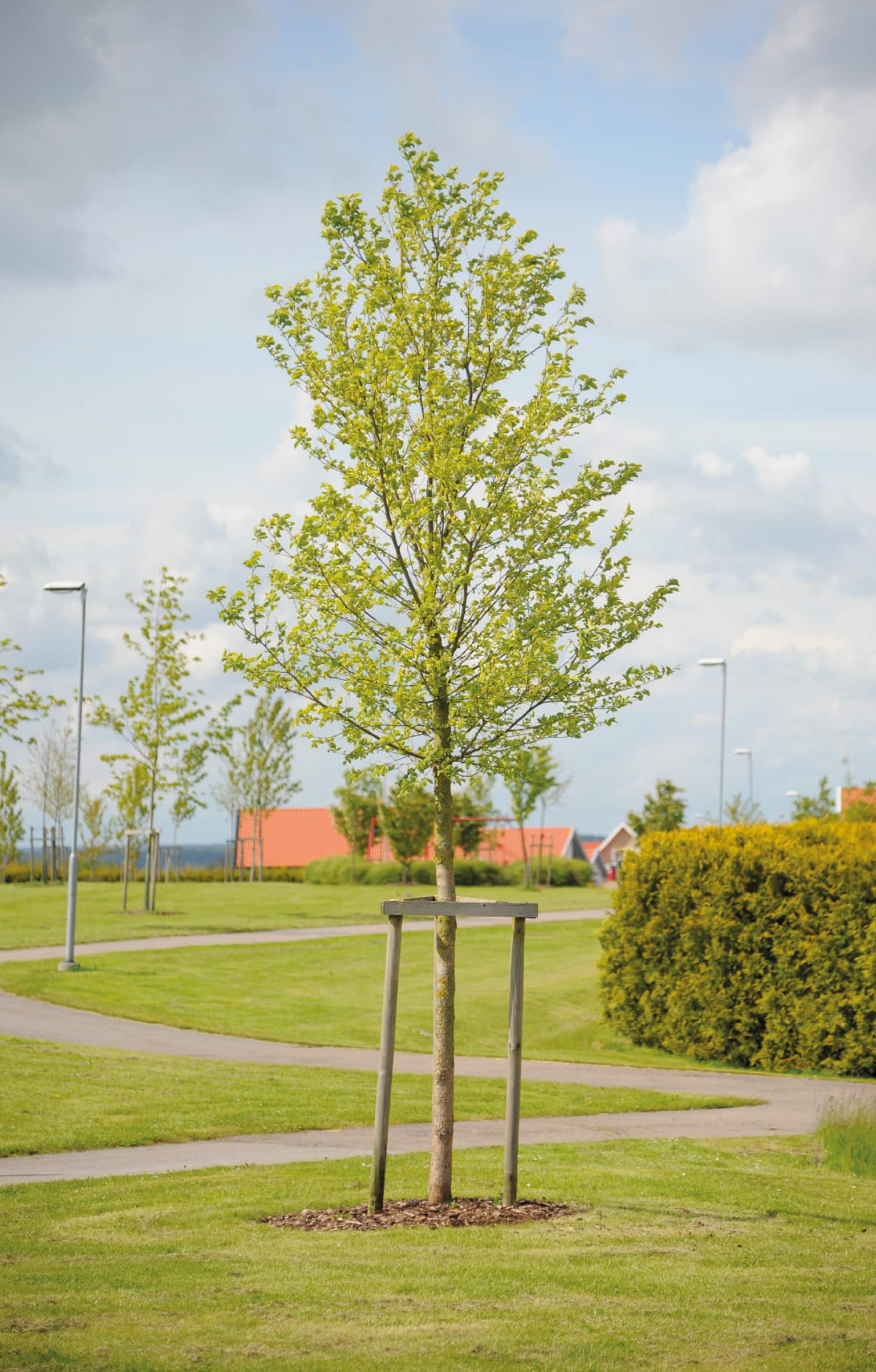 Ulmus 'New Horizon'.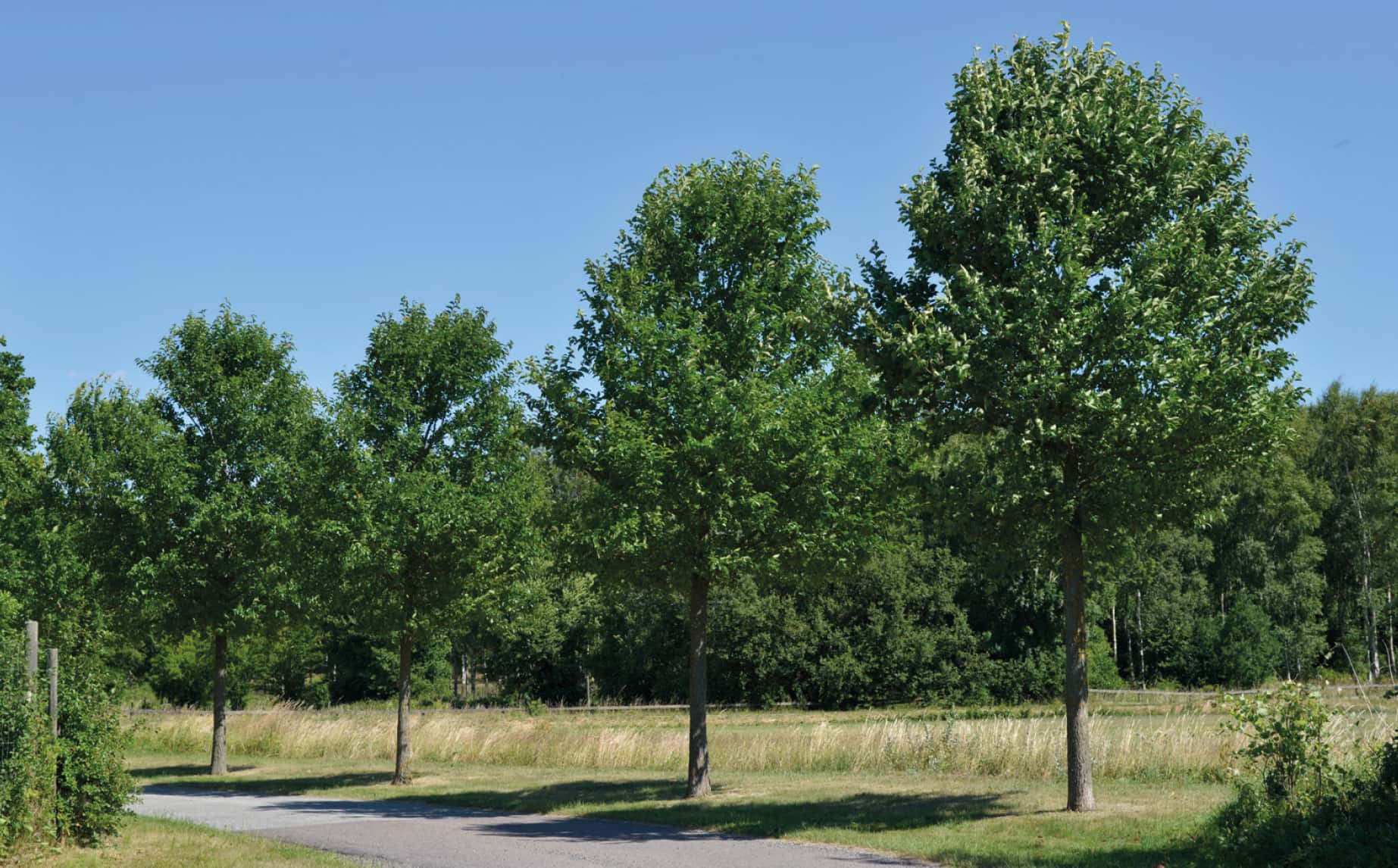 Ulmus 'New Horizon'.
Ulmus 'New Horizon'
Early-mature trees of the cultivar develop with an oval crown, 10–12m high and 4m wide, but over time they can become significantly wider, usually with a continuous single trunk and a dense but fairly evenly distributed branch structure. The dimensions of the mature tree are listed by German nurseries as 25m × 10m. The cultivar enjoys heat and is a really good inner-city tree; its wind resistance also makes it a good tree for planting adjacent to highways. The autumn colour is not spectacular though. The variety has been around for 25 years in European cultivation and in the USA for another 10–15 years and is considered completely resistant to DED.
Ulmus 'Rebona'
This cultivar is similar to 'New Horizon' but has a stronger tendency to develop a consistent single trunk with a more even crown density. The leaves are also slightly larger in 'Rebona' compared to 'New Horizon'. Trees of the cultivar are very fast growing and initially develop a narrow pyramidal growth pattern, 10–15m high and about 4m wide, while older trees become significantly wider. Here, too, German data describe final sizes of 25m × 10m. 'Rebona' is also heat tolerant, wind resistant and it has proven to be resistant to flooding. The cultivar is somewhat newer and thus has not been tested as long as 'New Horizon', but it has shown remarkable tolerance for inner-city environments.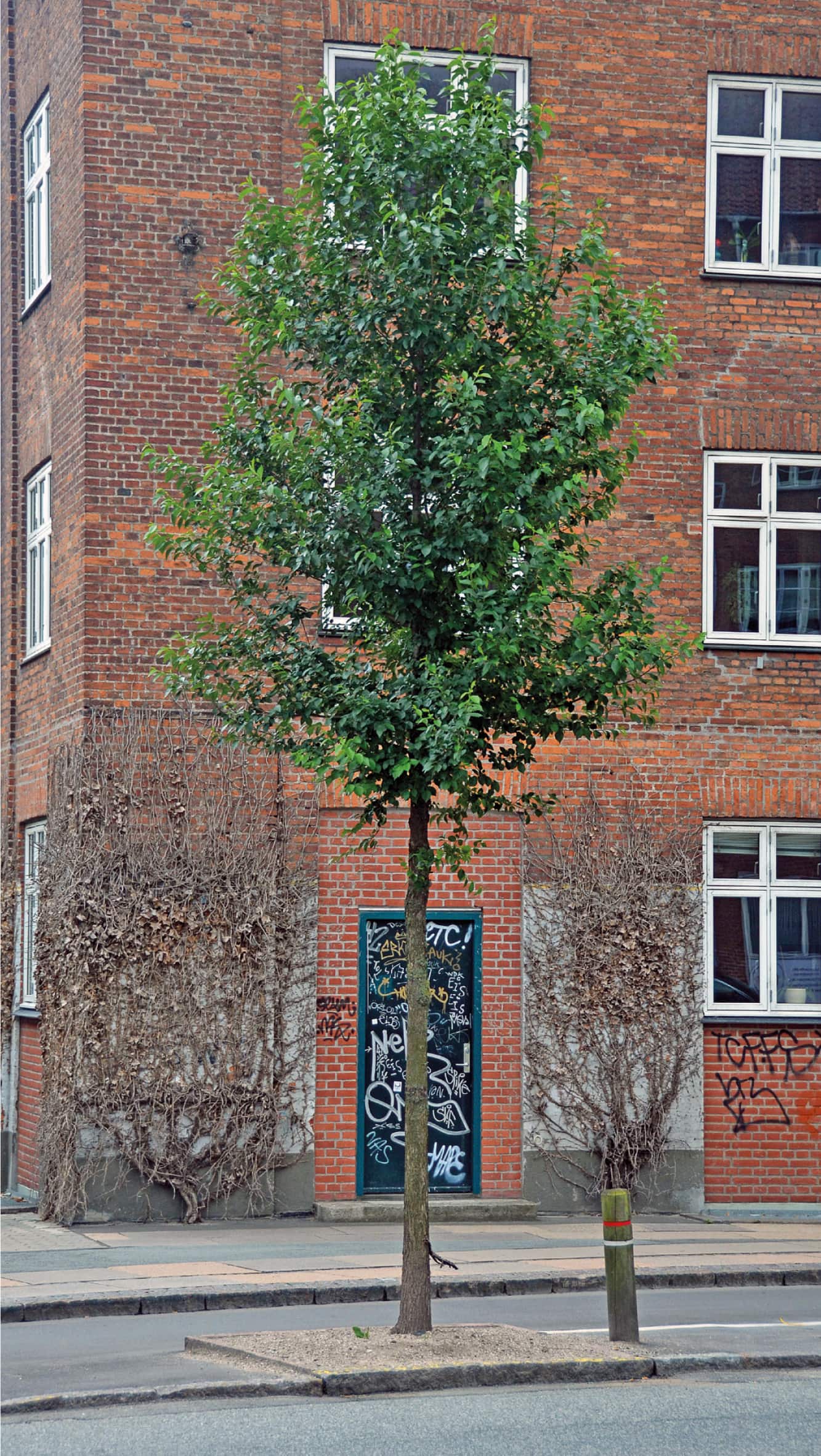 Ulmus 'Rebona'.
‌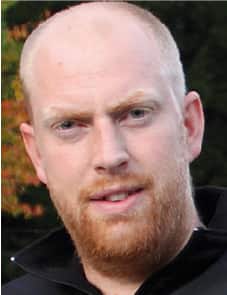 Dr Henrik Sjöman is a Lecturer at the Swedish University of Agriculture Sciences and a Scientific Curator at Gothenburg Botanic Garden.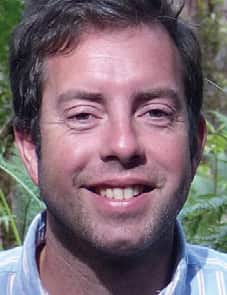 Dr Andrew Hirons is a Senior Lecturer in Arboriculture and Urban Forestry at University Centre Myerscough.
---
This article was taken form Issue 191 Winter 2020 of the ARB Magazine, which is available to view free to Arboricultural Association members by simply logging in to the website and viewing your profile area.
A contractor's approach
to ensuring ancient and veteran tree continuity
There exists a fundamental divide among ancient and veteran trees with regard to their history and how they became so.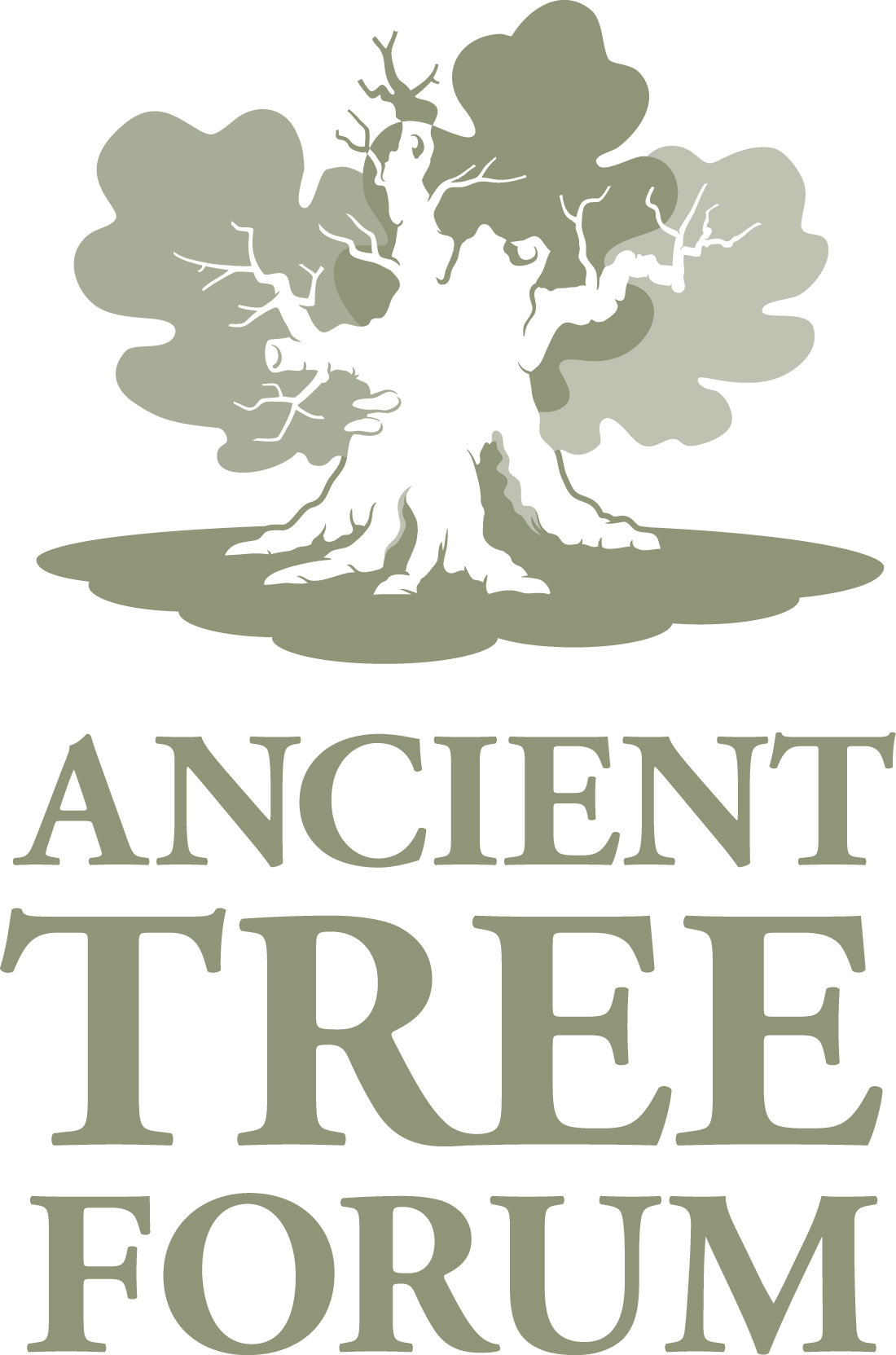 On one side are the trees which have been left to their own devices, not worked by mankind historically or currently, nor heavily influenced by the intensive management of the surrounding area; their features are manifestations of completely natural processes and weather events. On the other side are trees which have been cut, pruned or otherwise altered for some purpose. These purposes vary, but can include to produce one-off or cyclic wood fuel or simply to create an access for farming or other reasons. I suspect the slight majority of ancient trees (defined by age for species) fall into the former category and the slight majority of veteran trees (defined by their individual features or other especially high value) fall into the latter category, but there are many examples of overlap.
Both natural ageing and human intervention can instigate similar physiological processes which create the features and characteristics we recognise in these trees (broadly speaking). Physiological processes caused by natural ageing tend to be in harmony and are, at some stage, accompanied by relative structural change; these processes complement each other and work to prolong the life of the tree. Physiological processes caused by human intervention are often abrupt changes that other parts of the tree were not ready for, nor necessarily needed. Typically, these cause a far quicker and more crude result and are not always conducive to longevity. When we consider the management of existing ancient and veteran trees – and of trees with the potential to become ancient or veteran – it is important to understand these processes, if only at a rudimentary level. Here is an overview of the difference between natural and induced tree system and structure changes.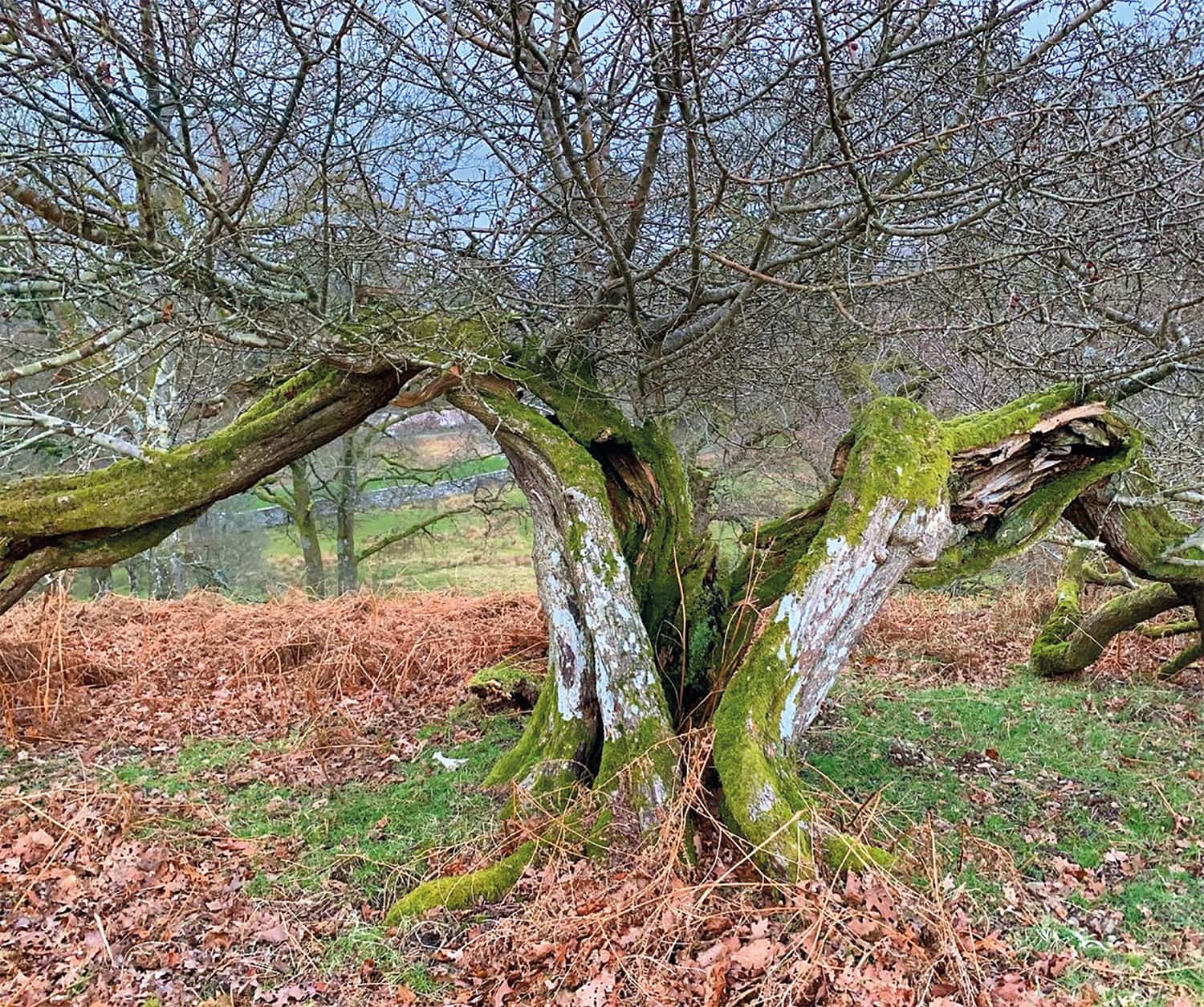 Ancient sweet chestnut (home to an array of epiphytes: its own ecosystem!).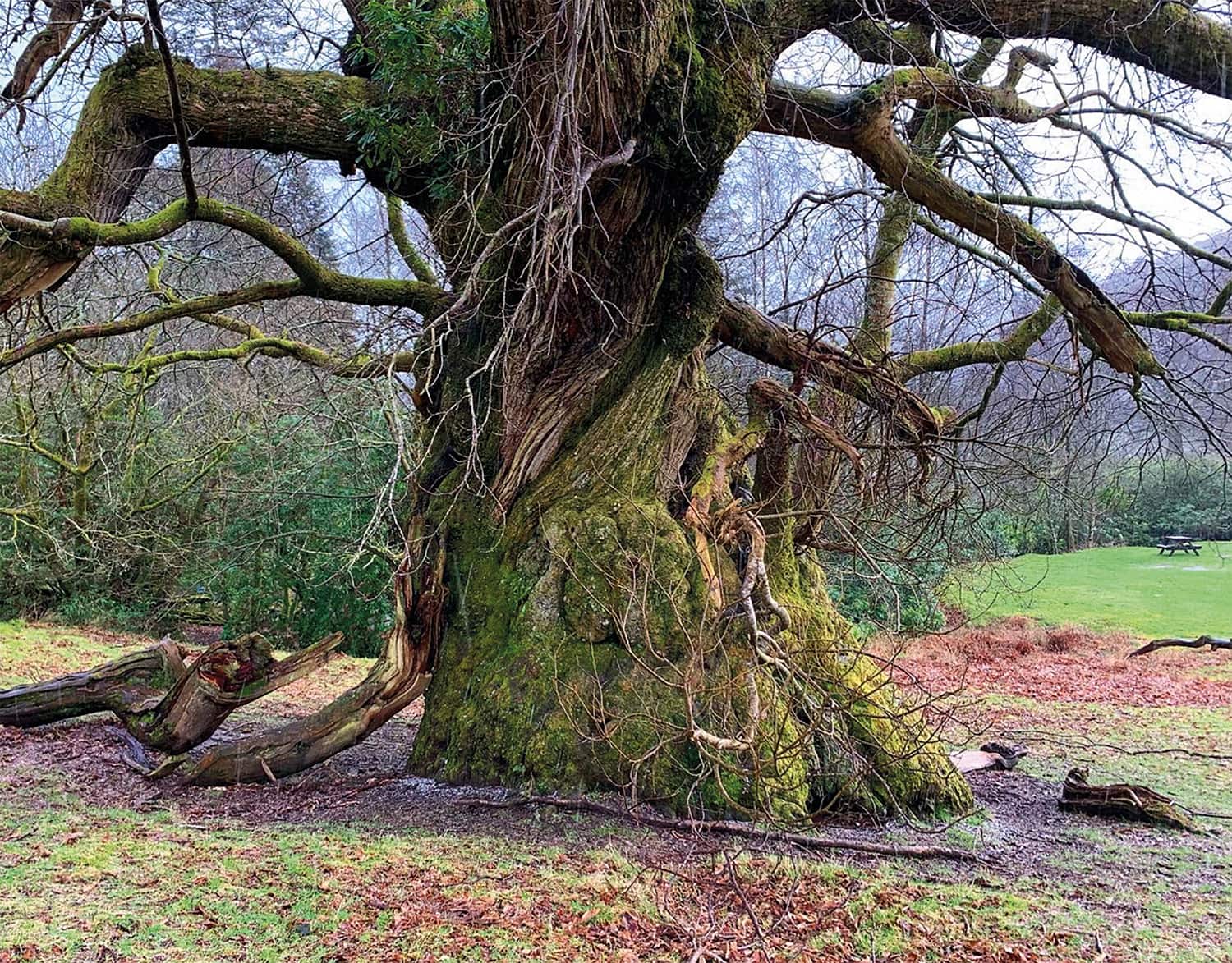 Ancient sweet chestnut (home to an array of epiphytes: its own ecosystem!).
Natural reduction of crown area (syn. retrenchment)
In maturity, shoot extension gradually decreases in a linear relationship with root performance, rhizosphere size and resource availability. Hydraulic resistance increases as a result of the natural filtration through narrowing xylemic pathways between successional terminal bud scars until such a point that hydraulic resistance is too much and the peripheries of the crown start to die back. Plant hormones (mainly auxin, cytokinin and ethylene) are then responsible for gradually rebalancing a root-to-shoot ratio, with a combination of the growth of dormant or adventitious buds into new shoots lower down the tree and the death of roots no longer required. Conversion of sapwood now surplus to requirements ensures the tree is servicing no more functional cells than it needs to, plus a contingency.
Induced reduction of crown area
When photosynthetic capacity is reduced by crown reduction, the tree system has fewer resources to do more work. The tree must sustain maintenance respiration of live tissue as a priority, as well as renewing xylem and phloem and producing flowers and seeds. On top of this, it must now compartmentalise and produce wound-wood, restore translocational pathways and protect itself from disadvantageous decay and occlude the wounds. The tree can seldom do this using energy being produced at the time (kinetic energy) and must rely on using energy stored in sapwood (potential energy) to overcome these hurdles. With many species of tree (and even genetic differences within the same species), the parameters of tolerance are small. If too much crown is removed, the tree may use up its stored energy before completing some or all of these processes. Wherever significant parts of the crown are removed, an amount of sapwood will die as it is no longer needed to service a smaller crown/root volume.
Natural fungal decay
Fungal decay in trees is entirely purposeful. A tree ageing in a natural way will have been converting sapwood to heartwood or ripewood as the inner circumference of sapwood becomes obsolete as a result of secondary growth. The tree does not need its whole cross-sections to be active; indeed, it could not sustain the maintenance respiration requirements of such a large area of live tissue. Fungal propagules exist latently in trees, and these propagules are able to activate and begin the decay process when conditions are right. This may be after they have been transferred into heartwood or ripewood or while they are in sapwood if areas of sapwood become dysfunctional in resource translocation (and therefore desiccate) as a result of crown loss or direct injury. When the decay process begins as a result of the retrenchment process, in the overwhelming majority of cases the rate of decay does not exceed the rate of retrenchment, i.e. the risk of structural failure from a reduction in stem volume is mitigated by a continual and gradual reduction in the forces applied there.
Induced fungal decay
When fungal decay is induced after (usually severe) pruning, it often has a much larger volume of wood available to it. Sapwood does not have the same chemical composition as heartwood: dysfunctional sapwood arising from an abruptly reduced demand for resource translocation is more vulnerable to colonisation and at a quicker rate. Fungal hyphae may then move readily into heartwood or ripewood (depending on the situation), and some species may work outwards from dysfunctional sapwood into functional sapwood where they may shut the tree system down (though most would preferentially degrade desiccated tissue first).
Moreover, where decay is onset after human intervention, the reduction in stem volume may not be mitigated by whatever pruning has already been done, and the tree could be more liable to failure going forward – particularly if decay has onset in a stem which hosts a crown proliferating growth to replace lost photosynthetic capacity!
Natural hollowing
While natural hollowing heavily overlaps with fungal decay, we can identify a common key difference in the way it occurs. When the crown of a tree retrenches naturally, it is still growing in girth (secondary growth). In order to perform secondary-growth functions, the tree requires energy produced by the crown and, of course, the water and nutrients needed to photosynthesise in the first place. This creates a conflict: girth increase vs. photosynthetic capacity decrease. In practice, this results in ever-decreasing annual rings of laid down wood, until the point where the laid down wood does not create a full ring. Cork cambium and therefore bark are not produced in that area, and an ingress into the structure is created. Heartwood or ripewood is then exposed, allowing the fungal propagules within it to activate and begin the hollowing process. Remember, at this stage retrenchment has been occurring in a steady fashion – natural hollowing is rarely a cause for concern of structural failure as, by now, the crown is small and forces on the structure are low. As the middle of the tree decays, valuable nutrients are available to the tree again. It is a perfect cycle which, in essence, is infinite.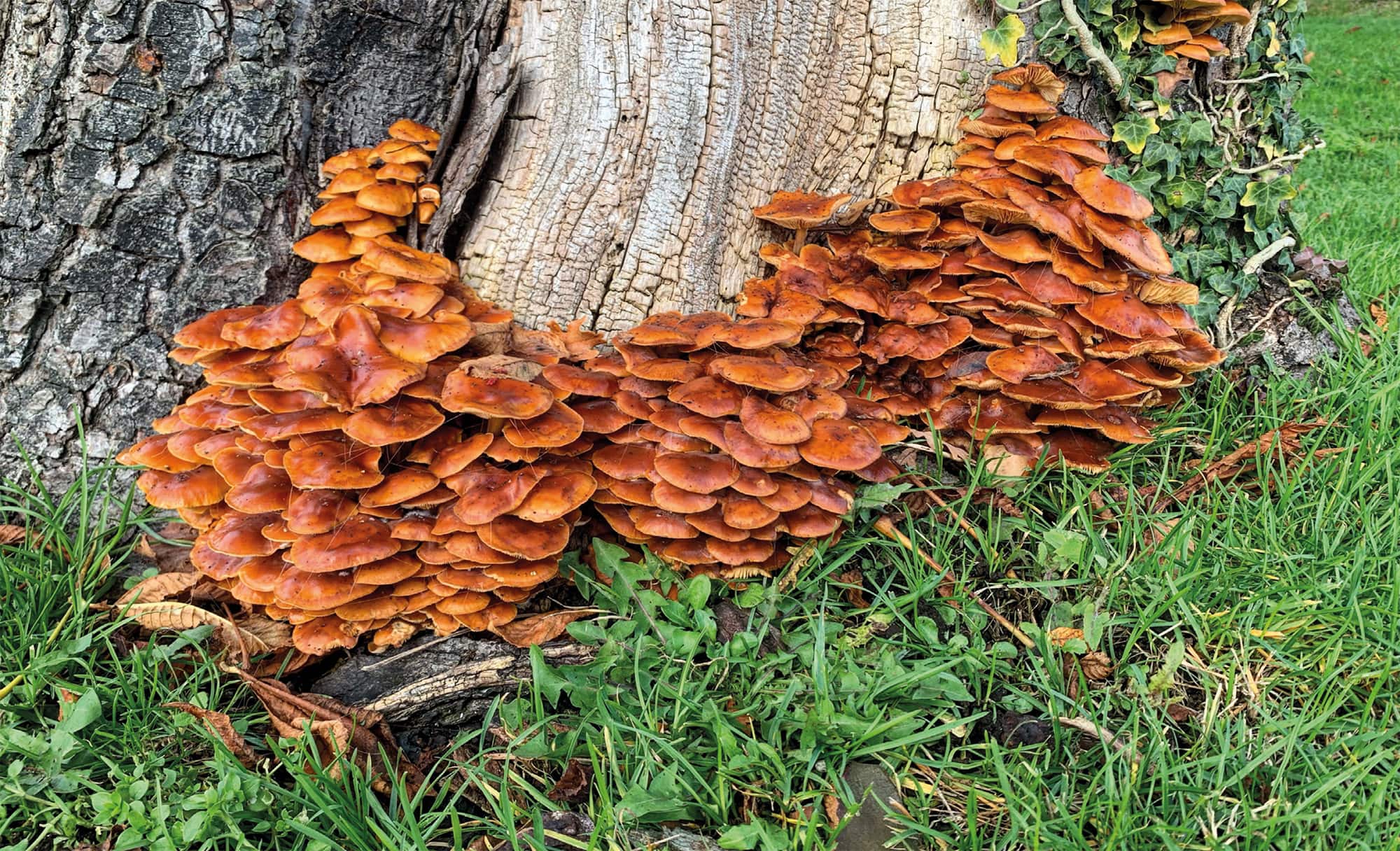 Flammulina velutipes on horse chestnut.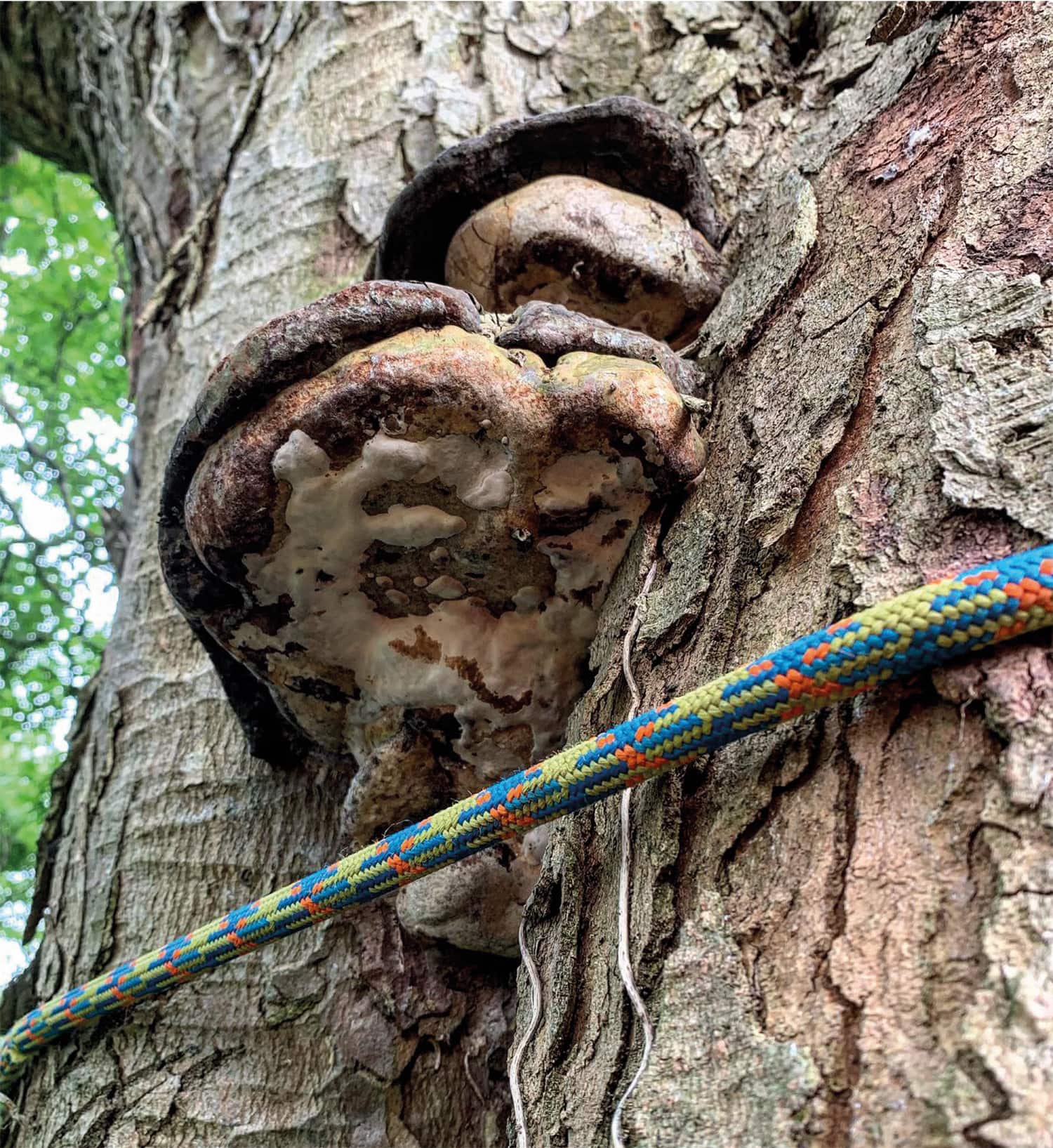 Ganoderma australe on sycamore.
Induced hollowing
Where a vigorous tree continues to grow on a hollowing stem (typical species include Salix spp. and Populus spp.), failure is likely (if a limiting factor does not slow or halt crown growth). Most of us working in practical roles have, on more than one occasion, cleared failed lapsed willow pollards. The decay and subsequent hollowing process begin in earnest after the first pollarding. If the cycle is kept up, there may not be an issue, but if the pollard is left to lapse, the forces applied to the hollowing stem by a heavy crown often result in failure. This type of hollowing can be easily induced in any species when the crown of a functional unit is pruned – a functional unit being a tree within a tree: a part of the crown serves a part of the roots and vice versa, not requiring resources from other parts of the crown or roots respectively. This functional unit system may be efficient, but because it is utilising only a proportion of the circumference of sapwood, it is liable to be damaged when its associated crown is pruned or removed, even if the rest of the crown is left untouched. When this unit is shut down by severe pruning, we get vertical strips of dysfunction visible on the stem which can lead to hollowing. The risk of failure here is that the rest of the crown is possibly still growing …
Natural reduction of root area (syn. retrenchment)
As explained above, crown and root retrenchment are relative when they occur naturally. There is little risk to the physiological and structural condition of the tree if retrenchment of the roots is linear to retrenchment of the crown. Typically, the deeper and more vertical roots die off first; the shape of the rhizosphere of an older tree is usually shallower and wider than the wine-glass shape of the rhizosphere of a younger tree. Death of structural roots can be an instigator for fungi latent in the wood or soil to colonise and decay vertically into the root crown and subsequently the heartwood or ripewood of the tree, leading to hollowing with little or no open cavitation in the stem. This habitat is valuable where access exists via small branch cavities or through insect galleries etc.
Induced reduction of root area
One of the most prolific causes of tree death, particularly in ancient and veteran trees and those with the potential to become ancient or veteran, is human activity leading to root dysfunction. Compaction by vehicles, plant or footfall (including grazing animals) creates anaerobic conditions in the soil so roots cannot respire, renders water unable to penetrate or move within the rhizosphere, and inhibits root exploration. Mycorrhizal fungi are also negatively affected by damaged roots or a damaged rooting area. Because the vast majority of roots are in the top layers of soil, this can quickly cause a loss of available resources for the tree system. It is my opinion that fungi such as Armillaria mellea and Meripilus giganteus revel in such conditions, easily colonising or activating in desiccated roots. The tree system is weak from a lack of resources, and it cannot always respond adequately.
Aim to retain
This article is intended as an overview. There are many occasions when we will absolutely want to contradict the advice implied here. Indeed, there are occasions when we will actually want to cause some of the issues outlined above if the potential benefits outweigh the negative impacts. However, if we take time to understand a tree's system, look at it in detail when deciding on management, assess its history, and think about whether we consider our observations to be features or defects, we will probably find ourselves making different judgements to those which spring to mind in the first few seconds of standing in front of it.
It is my belief, based on my experience, that there is a disadvantageous disparity between ideal work specifications (including doing nothing and planting!), which would help us maintain a sufficient level of ancient and veteran trees, and the work specifications which are actually administered, and this disparity hinders continuity. I think this is often a result of risk perception, client demands and/or financial gain (or loss). Many operators working in tree surgery roles began a career in this industry because they enjoy tree climbing and using power tools, as I did. These same operators are (in situations where there has been no input from a consultant) the same people deciding specifications of work to trees, and in doing so they are already balancing many factors which often come before consideration of whether the tree has current or potential ancient or veteran status and/or could be retained with tolerable risk. If every company in the UK retained one extra (suitable) tree per month, that would be a monumental benefit to our ancient and veteran stock in generations to come.
Subjects which I will leave for another article, such as local and higher-level policy frameworks and land use conducive to ageing trees, are also important factors consistent with ancient and veteran tree continuity. However, I hope that if you are a contractor making decisions about trees, you will find this article useful when deciding work specifications.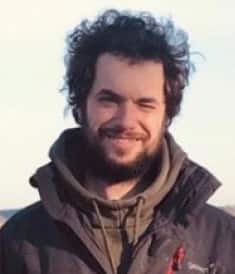 Tom Hamments leads ATF Gloucestershire and is Managing Director of ARB Approved Contractor Stockwell Davies Tree Contractors Ltd.
---
This article was taken form Issue 191 Winter 2020 of the ARB Magazine, which is available to view free to Arboricultural Association members by simply logging in to the website and viewing your profile area.
Emerald ash borer:
a brief overview
With ash trees in the UK already under pressure from Chalara ash dieback (Hymenoscyphus fraxineus), a new threat emerging from North America and Asia could have devastating effects on our UK ash population.
Emerald ash borer (Agrilus planipennis Fairmaire (Coleoptera:Buprestidae)) is one of the most serious pests of ash (Fraxinus spp.) trees in North America, causing approximately $10 billion in economic damage and resulting in the widespread mortality of ash resources throughout the US. Emerald ash borer (EAB) is yet to arrive in the UK. However, importation of wood from areas where it is present increases the risk of introduction.
Emerald ash borer is indigenous to eastern Asia and is predominantly a pest of ash trees. Populations were first detected in the United States and Canada in 2002. Based on dendrochronology studies, EAB was likely first introduced in the early 1990s in Detroit, Michigan, believed to have been in ash wood used to secure crates on freight ships from Asia. It can easily infest both healthy and stressed ash trees in North America, where native ash species have not co-evolved with EAB. Within the beetle's native range in China, species of Asian ash are usually resistant to EAB except during prolonged periods of environmental stress such as drought.
The beetle readily infests nearly all size diameters of ash trees from 5cm dbh (diameter at breast height) saplings to mature larger ash trees in both open-grown and interior forests. In China, native hosts of emerald ash borer include Fraxinus mandshurica and F. chinensis. North American ash species susceptible to the beetle include F. americana L, F. nigra Marshall, F. pennsylvanica Marshall, F. profunda Bush and F. quadrangulata.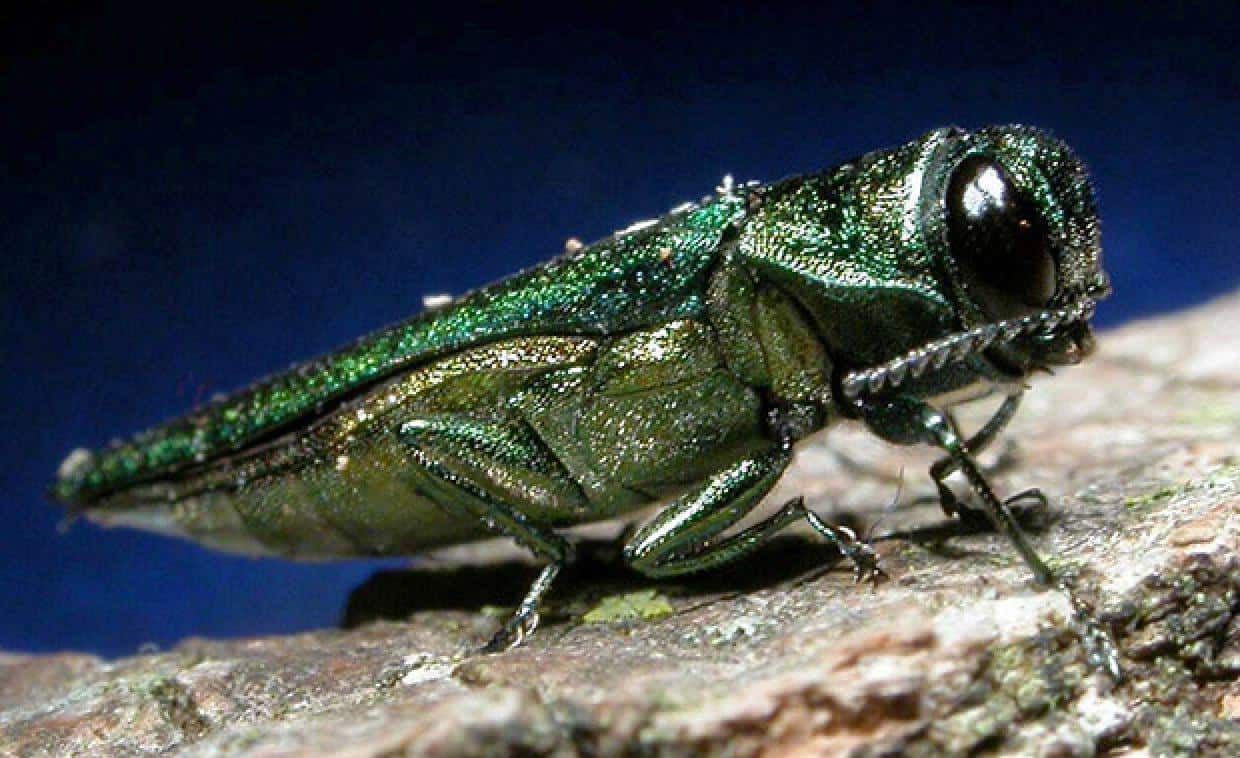 Figure 1: Adult emerald ash borer. Source: www.daera-ni.gov.uk/articles/emerald-ash-borer-agrilus-planipennis.
Life cycle
The life cycle of the beetle is primarily completed in one year but two years are often required, particularly in cooler climates or when eggs are laid late in the season. The adult flight season usually begins in May or June and peak flight occurs from June to July, ending in September. Emerald ash borer adults are most active on sunny days when temperatures exceed 25°C. During cooler or wet weather, adults will often rest in bark crevices or leaves. Adults consume foliage and live for up to several weeks under favourable conditions. To locate suitable hosts and potential mates, adults use olfactory and visual cues. Shades of purple and green are highly attractive to adults. Volatiles from ash bark and foliage have been shown to elicit positive responses in adults under laboratory conditions. Adults copulate on branches, foliage and the trunk of host plants. Oviposition occurs 5–10 days after adult emergence. Eggs are laid individually or in small clusters between layers of bark and in bark crevices along the trunk, major branches and sometimes exposed roots.
Under laboratory conditions, average emerald ash borer adult male longevity is 43 days; adult female longevity is seven to nine weeks with total fecundity averaging between 40–74 eggs per female, with a maximum of 307 eggs. Depending on temperature parameters, egg hatch occurs after 7–18 days. Neonate larvae chew through the surface of the egg that is in contact with the tree and tunnel directly though the outer bark to the cambial region where they feed on the inner bark (phloem) and outer sapwood, creating frass-filled galleries.
EAB has four larval instars; the head capsule and the sclerotized processes called the urogomphi located at the terminal end of the abdomen can be measured to distinguish the larval instars. For individuals completing their life cycle in one year, larvae overwinter as mature fourth instars. For individuals developing over two years, the first winter is usually spent as early instar larvae. Once a larva completes its feeding as a fourth instar, it constructs a pupal cell, usually in the outer sapwood of thin-barked branches of trees or in the outer bark of thick-barked trees. Before a pupal cell is created, fourth instar larvae bore a tunnel extending close to the surface of the outer bark that will be used as an exit hole for an emerging adult. In the pupal cell, a fourth instar larva folds itself into a J-shape before overwintering. In spring, larvae that overwintered in pupal cells develop into prepupae by gradually unfolding their body. Prepupae molt into exarate pupae (that is, pupae without a cocoon – they look like a very compressed, discoloured adult). Pupation occurs in late spring/early summer and can last for three to four weeks. After eclosion, the pharate (fully developed) adult remains in its pupal cell for approximately one week before it chews its way out of the tree by enlarging the exit tunnel, which is typically D-shaped and can be used as an indicator of infestation.
The impact of infestation
In North America there are 16 Fraxinus species. It is estimated that there are approximately 8.7 billion Fraxinus trees and saplings throughout the continental USA, all potentially susceptible to emerald ash borer. Over smaller spatial scales, Fraxinus spp. are essential components in forests and woodlands as a dominant or co-dominant species. In the UK, ash species were the second most commonly planted genus, and ash makes up nearly 15% of all UK broad-leaved woodland.
Trees often die after 1–3 years of successive infestation: mortality often begins in the crown branches, moving downward to the main trunk. Epicormic branches often develop along the lower trunk and are considered a sign that the tree is about to die.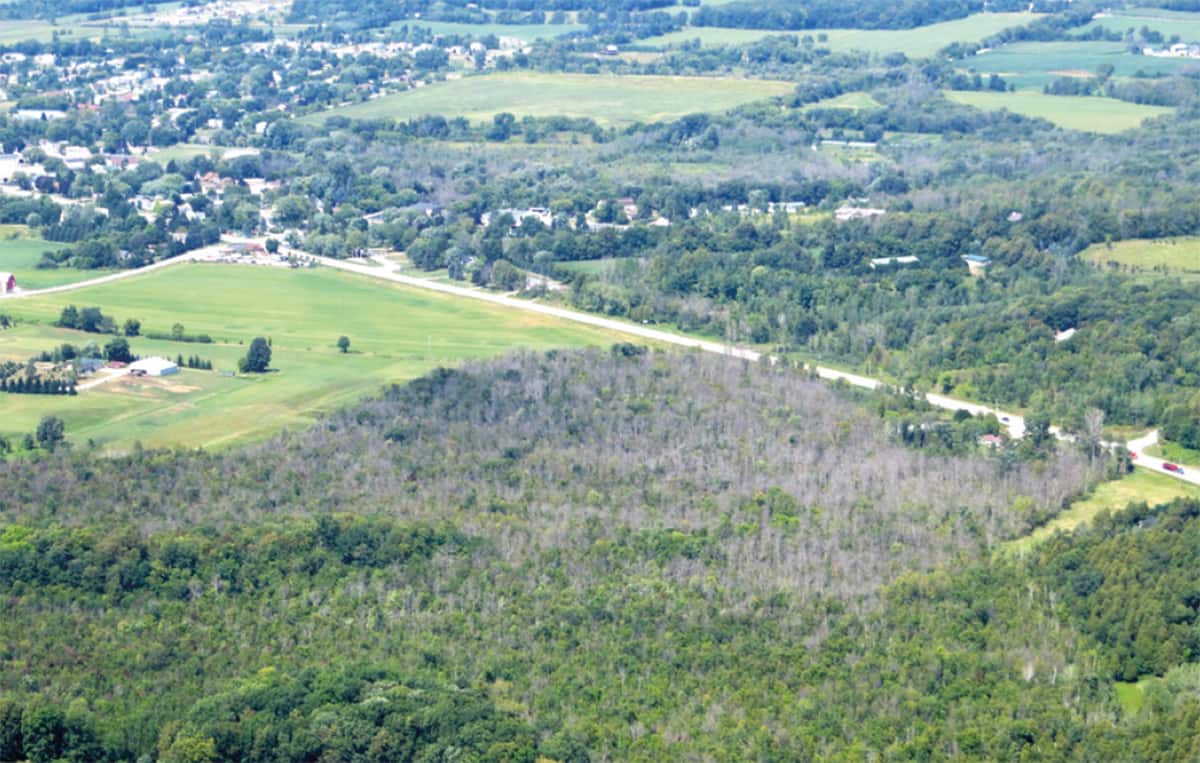 Figure 4: Ash mortality caused by emerald ash borer. Source: www.bigotree.com/emerald-ash-borer-attacks-staunton-region/.
As Fraxinus species die, gaps in the forest canopy occur allowing light penetration further towards the forest understorey. Significant ecological impacts of the beetle will be determined by what plant associations establish post-invasion. In areas where EAB was first documented, green ash (Fraxinus pennsylvanica) has been replaced by spicebush (Lindera benzoin L.), pawpaw (Asimina trilobal Dunal) and prickly ash (Zanthoxylum americanum Mill). It is uncertain what post-invasion forests will look like: in many regions where EAB has impacted communities there is still regeneration of Fraxinus saplings and seed banks documented in the soil. The introduction of natural enemies and in some instances chemical treatment may reduce EAB density and allow regenerating ash to retain its ecological importance. Where significant forest structure changes occur as a result of EAB invasion, the biota, species interactions, hydrology, light regimen, nutrient cycling, vertebrate food value and other integral ecosystem characteristics will be altered. Structural changes may alter the suitability of the forest as a habitat for resident vertebrates and invertebrates. Canopy gaps, for instance, are shown to cause microclimate changes impacting ground beetle populations and encouraging invasive plant species, which would otherwise be limited by light availability.
If you think you have spotted signs of emerald ash borer anywhere in Great Britain, you must tell Forest Research immediately using the TreeAlert pest reporting tool: www.forestresearch.gov.uk/tools-and-resources/tree-alert/. Suspected sightings in Northern Ireland should be reported using TreeCheck: www.treecheck.net/
---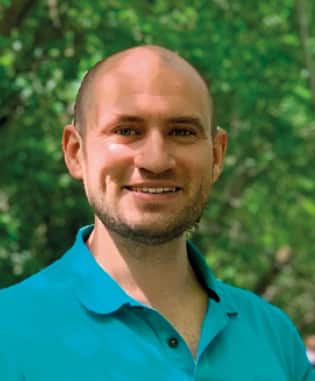 Sam Rivers currently works as a technical sales manager for ICL UK. Sam has a broad range of practical experience which includes working for a forest entomology lab in the US and as a senior horticulturalist at Cambridge University. He holds a National Diploma in horticulture, a BSc (hons) in Horticulture and an MSc in Entomology.
---
This article was taken form Issue 191 Winter 2020 of the ARB Magazine, which is available to view free to Arboricultural Association members by simply logging in to the website and viewing your profile area.
The science and practice of the cultivation, establishment and management of amenity trees for the benefit of society.
Arboriculture refers to the care of trees grown or maintained for their amenity value – for the environmental, social and economic benefits that they bring – rather than for the value of their timber or fruit. It also involves tree safety and tree risk management, as many of the trees looked after by arboricultural professionals can be found in close proximity to people.
There are many different roles and careers in arboriculture. This includes nursery workers, groundspeople, tree surgeons, tree officers, consultants, researchers, trainers, policymakers and more.
There are close connections and links between arboriculture and other tree-related and environmental professions and disciplines such as woodland management, forestry and horticulture. However, despite some overlaps arboriculture is a profession in its own right, distinct in many ways from these other sectors.